National Basketball Association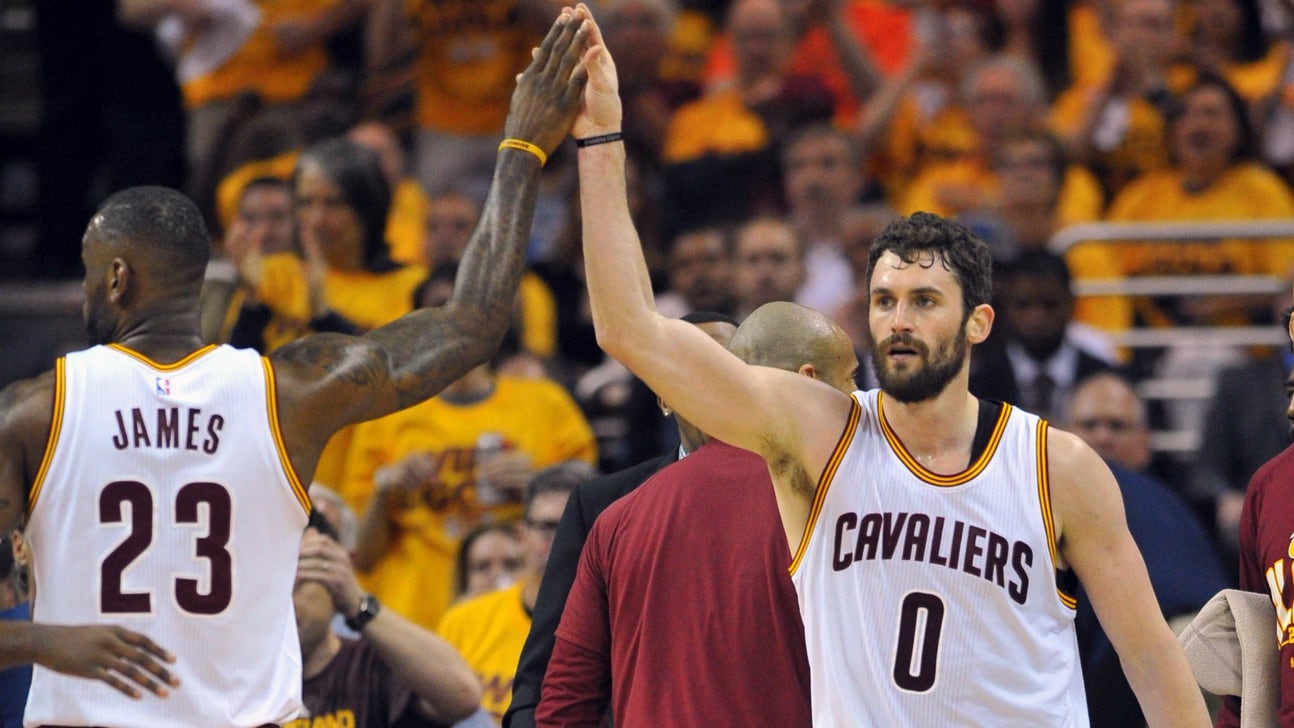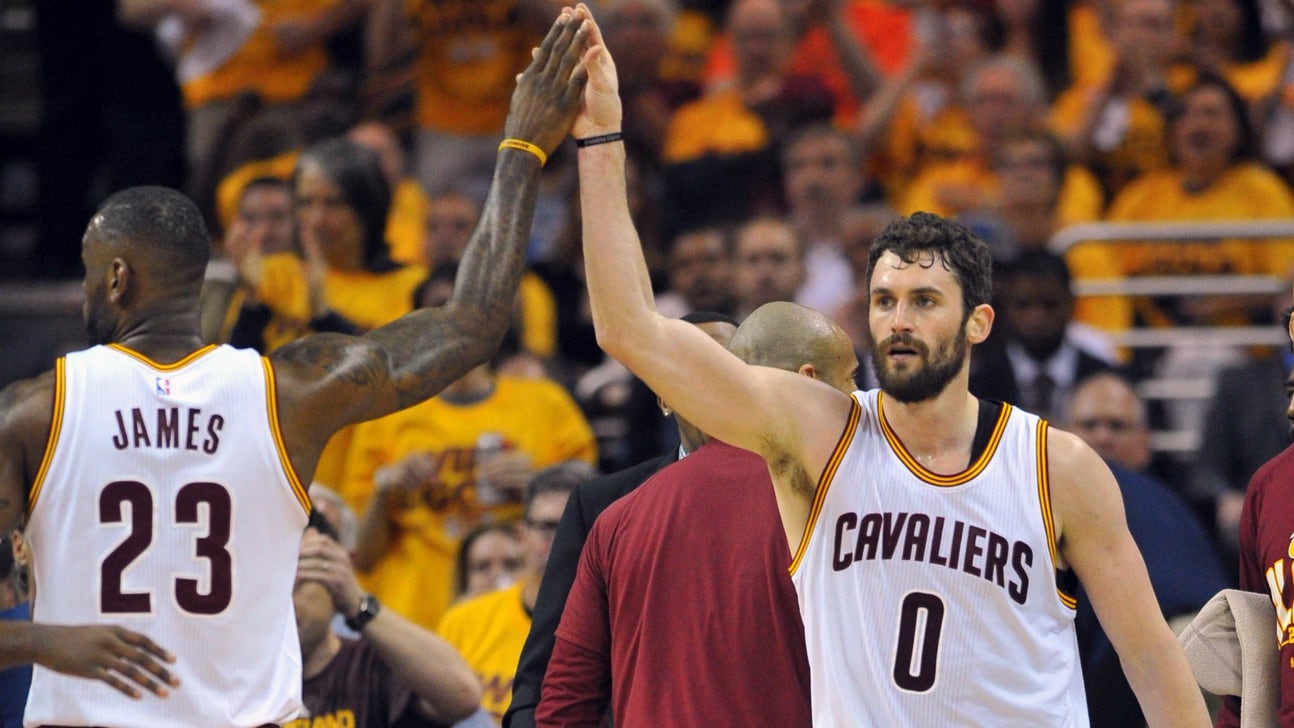 National Basketball Association
The champion Cavs face tough roster decisions this summer
Published
Jun. 20, 2016 12:59 p.m. ET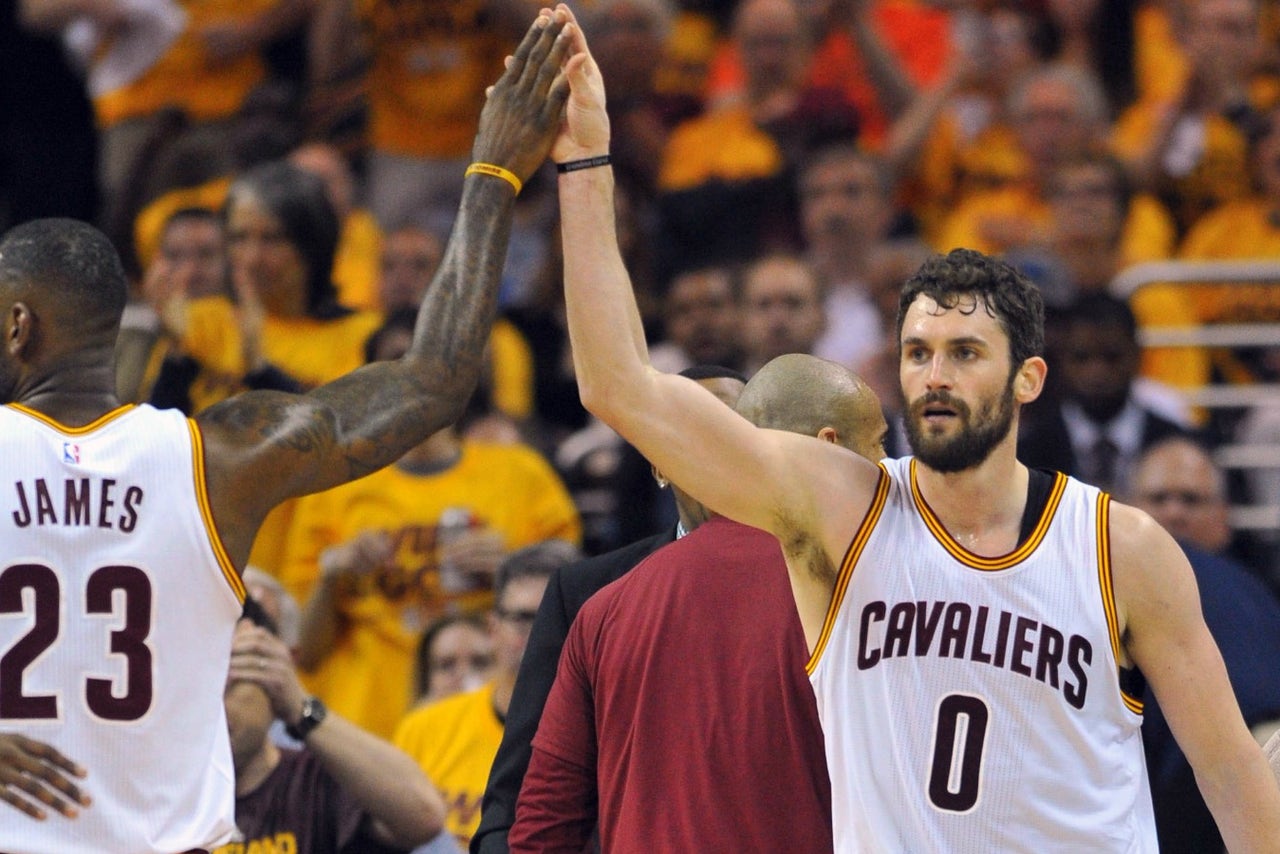 The NBA stops for no one. Not even teams celebrating a city's first title in 52 years.
The Cavaliers have every reason to celebrate their historic championship for weeks to come, but amid the champagne bottles popping, the challenge of repeating begins in earnest.
The Cavs enter this offseason -- the most interesting offseason in recent NBA history, thanks to a giant salary cap jump -- without any realistic chance of signing an impact free agent.
Lucrative deals given to Tristan Thompson (5 years, $82 million), Kyrie Irving (5 years, $90 million) and Kevin Love (5 years, $110 million) as well as LeBron's looming player option for $24 million leave the Cavs with next to no salary cap flexibility, as their committed salaries for 2016-17 fall just below the new cap.
So while the Warriors entertain the notion of signing Kevin Durant, the Cavs will not be able to toy with such possibilities. The only room they'll have for signing an outside player this summer will likely come from the taxpayer's mid-level exception, which comes in under $4 million annually.
When you're the reigning champions and LeBron James is on your squad, standing pat isn't a bad thing -- even if the rest of the league is likely to spend the next two years reorganizing rosters drastically as the salary cap jumps above $100 million.
Despite the fact that the Cavs won't be players on the free-agent market, they still have tough decisions to make in the upcoming offseason.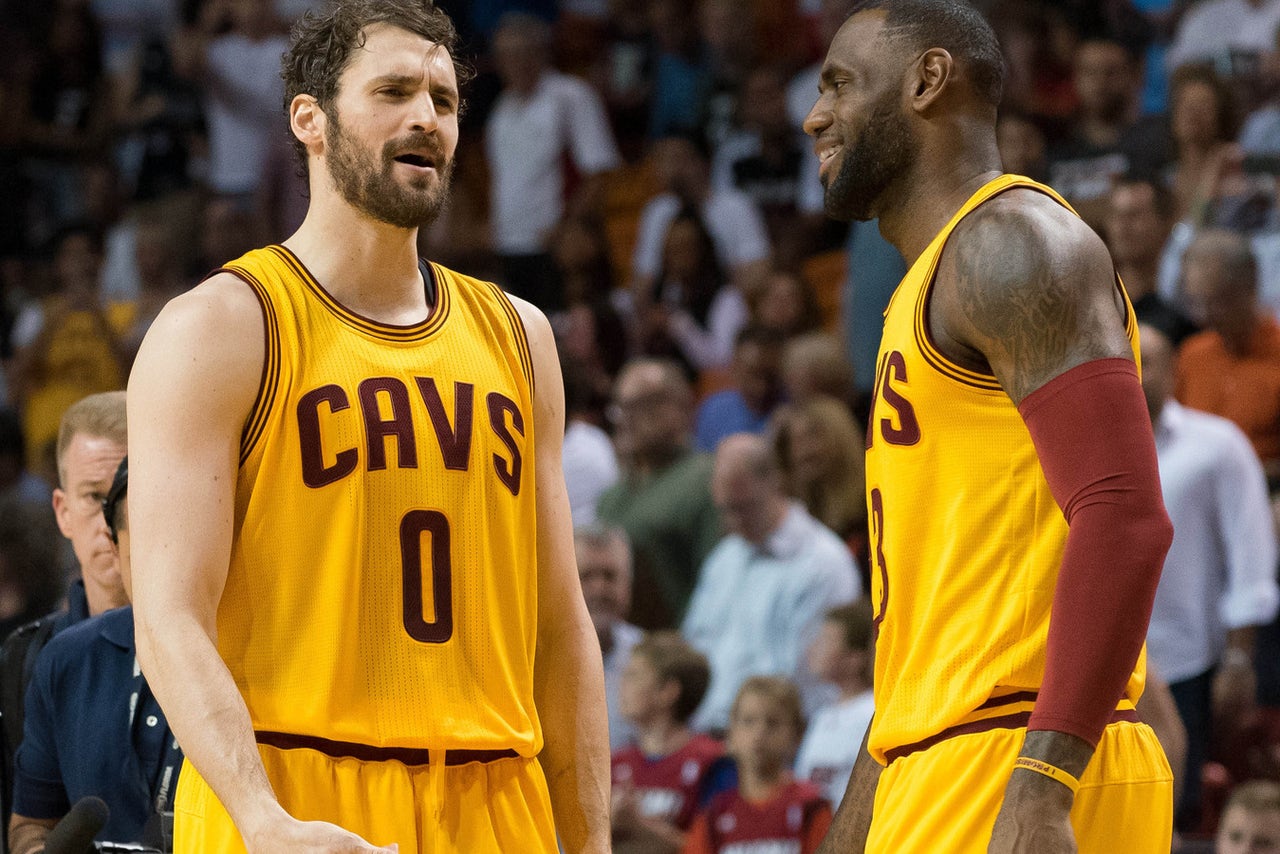 (I'd be remiss if I didn't bring up a topic of conversation that will surely be floated in the next couple of weeks: LeBron leaving Cleveland. If he were ever to do it, now would be the time -- but I don't believe that's going to happen. LeBron left Cleveland once, and it was the worst public relations decision he ever made. At this stage in his career, he can't afford to do it again. LeBron is truly the King, and you don't willingly abdicate the throne.)
The biggest issue for the Cavs this offseason revolves around Kevin Love. The forward looked out of place for the majority of the NBA Finals after an up-and-down regular season and playoffs. It's tough to be a point guard or power forward when you play with LeBron James because he is better than his teammates at both of those positions. Beyond that, Love was once a dominant low-post player, but the NBA's spacing revolution forced the prototypical power forward to play both the game of a wing-3 and a stretch-5, both of which he performed admirably, despite the fact that he is not skilled enough to perform either role for extended periods of time.
For months, the notion that the Cavs could trade Love has loomed over the team. Considering how little impact he made in Games 1-2 and 4-6 of the NBA Finals no one was more thrilled that Love played a tremendous Game 7 than Cavs' general manager David Griffin.
There's a tremendous recency bias to trades, and Love might have re-established some value with his Game 7. And while it seems difficult to imagine they wouldn't be moving him at a loss (certainly compared to his 2014 acquisition cost), it might be worthwhile to jettison his large contract to re-establish some flexibility both in free agency and in the NBA Draft (the Cavs have one first-round pick in the next three years.)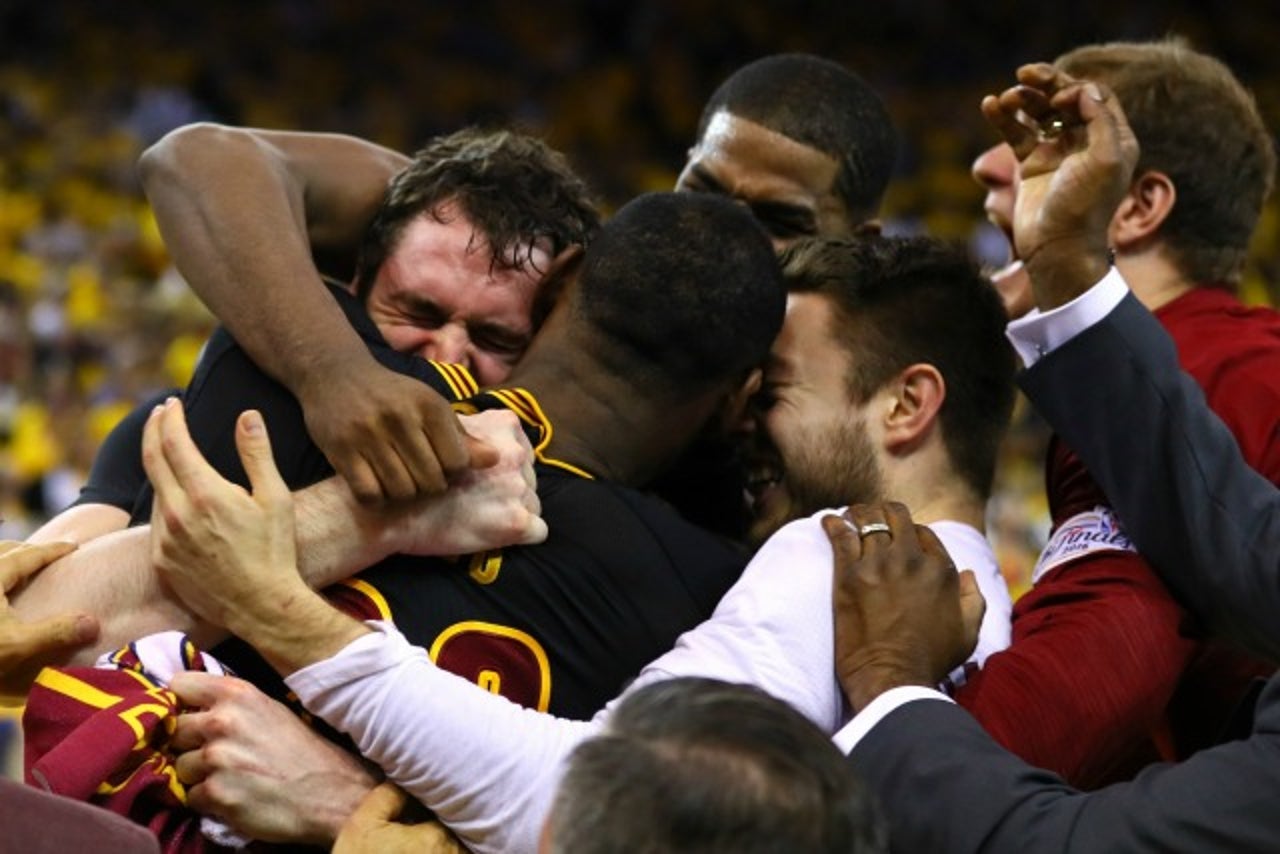 Regardless of what happens with Love or Iman Shumpert, the Cavs' other tradeable asset, the Cavaliers will need to make a decision on whether or not to re-sign Timofey Mozgov and likely Matthew Dellavedova this summer.
(There's little question that J.R. Smith will rejoin the team next year -- he has a player option worth $5.4 million, which is below market value, but the culture in Cleveland clearly means a lot to him and is worth taking less money to stay in Ohio.)
Mozgov is an unrestricted free agent, and while he was not a major factor for the Cavs under coach Tyronn Lue, he is still a more-than-serviceable NBA big man in a league where that position is ever-so-scarce. The Cavs maintain Bird rights on him, so any contract he signs with the team could put them well over the salary cap and likely into the luxury tax. As it's unlikely there are outside replacements who could come in and fill Mozgov's role -- no matter how limited it might have become -- the Cavs might need to re-sign the Russian.
The situation with Dellavedova is even stickier. The backup point guard was a crucial part of the Cavs' second unit that decimated teams throughout the Eastern Conference Playoffs, and it's hard to see Mo Williams sliding into that role and providing that same kind of play moving forward.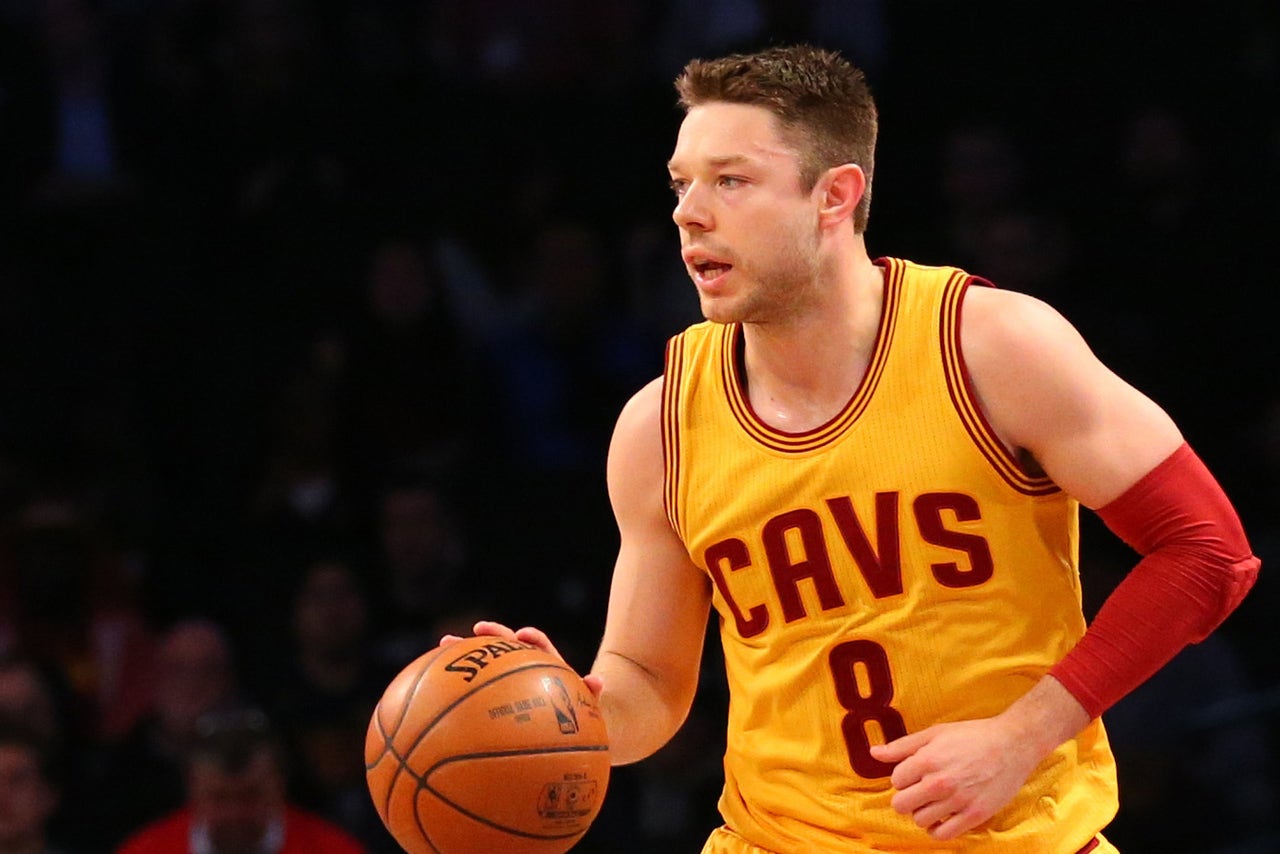 Dellavedova is a restricted free agent this summer, and in a year where the cap is going up roughly the size of one max contract, but only three players should demand a max contract on the open market, it's a situation ripe for big restricted free agent offer sheets -- if only for gamesmanship.
Half-a-dozen teams (Houston jumps to mind immediately) could find a spot for Dellavedova on their squad, and the Bulls and Bucks, particularly, would not only be keen to add him but also take him away from a division rival.
---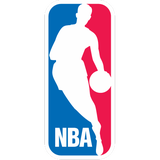 Get more from National Basketball Association
Follow your favorites to get information about games, news and more
---