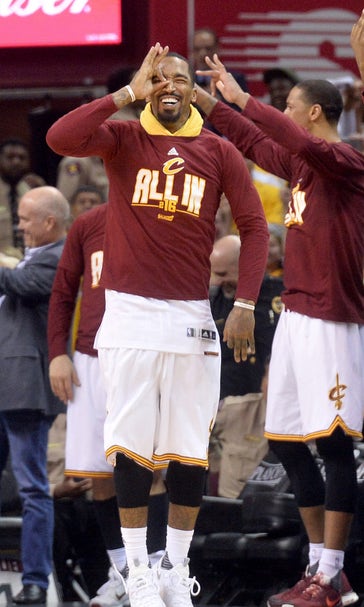 The Cavs had arguably the greatest 3-point shooting stretch ever
May 9, 2016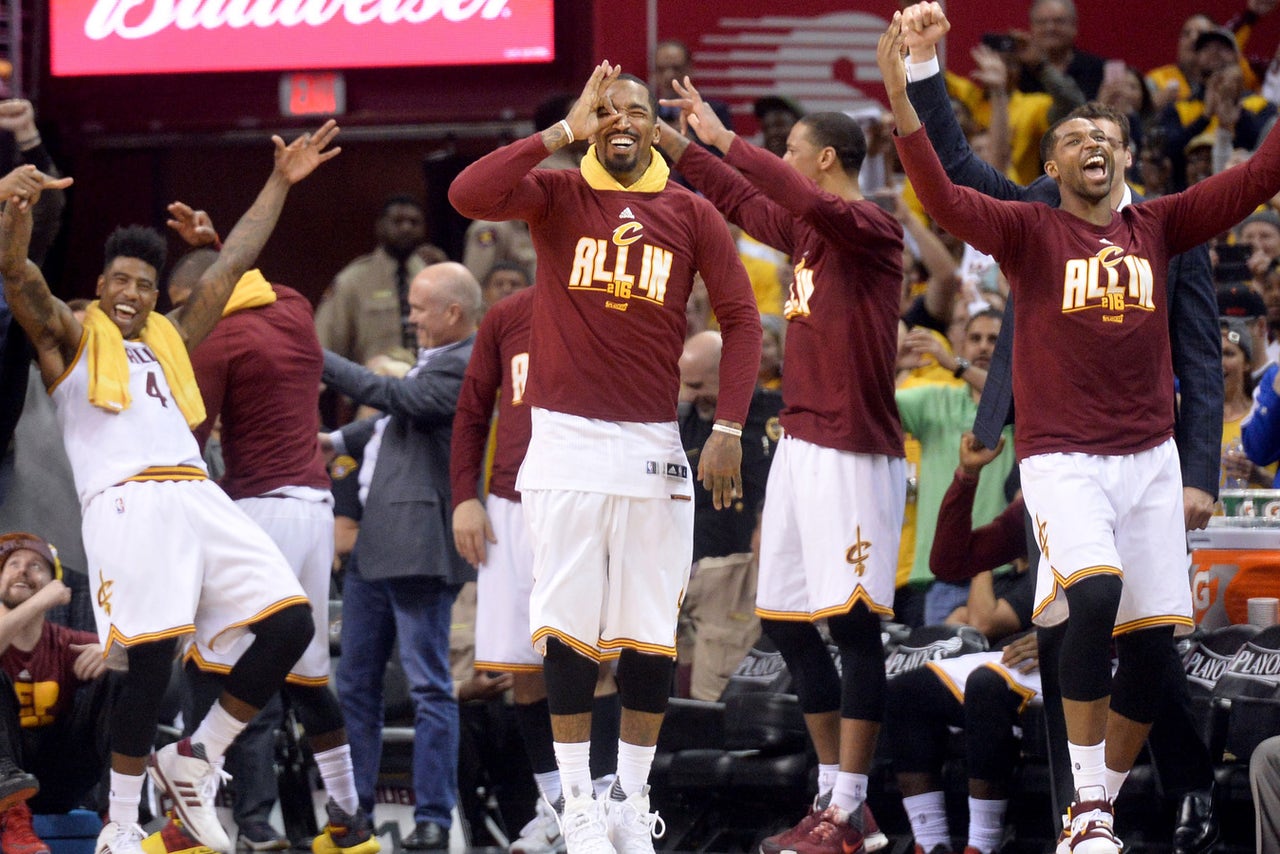 Three-point records are being broken annually in the modern era, with the Golden State Warriors -- led by two of the greatest shooters ever in Stephen Curry and Klay Thompson -- serving as the poster team of the 3-point revolution.
But even Curry's Warriors can't touch the 2015-16 Cleveland Cavaliers right now.
Following their 100-99 series-clinching victory over the Atlanta Hawks in Game 4, the Cavs capped off arguably the greatest stretch of 3-point shooting in NBA history.
First, they eviscerated their own 3-point record for a four-game series, which they just set in the previous round against the Detroit Pistons:
The highlight, of course, was their 3-point barrage in Game 2, when the Cavs made an NBA single-game record 25 3-pointers (regular season or playoffs).
Up until late in Game 4, the Cavs had made more 3-point field goals than 2-point field goals, which is more unbelievable than you probably think it is:
Ultimately they made more 2-pointers (81) than 3-pointers (77), but the fact that it was that close speaks volumes of the Cavs' unprecedented 3-point shooting.
Cleveland also nearly set the record for most 3-pointers in a series. They made two less than the 2013-14 Hawks, who needed seven games to set their record:
And the Cavs also became the first time to make 15-plus 3-pointers in four consecutive games, implying this is more impressive of a stretch than the Warriors or Rockets or any other team has accomplished:
Overall, the Cavs went 77-of-152 (50.7 percent) from deep during the series, making an average of 19.3 3-pointers per game. The league-leading Warriors shot just 41.6 percent from deep during the regular season, connecting on 13.1 3-pointers per game.
For the 2016 postseason, the undefeated Cavaliers (8-0) are averaging 16.8 3s per game on 46.2 percent 3-point shooting. It's a small sample size, sure, but it's also arguably the greatest one we've ever seen.
Jovan Buha covers the NBA for FOX Sports. Follow him on Twitter: @jovanbuha.
---
---