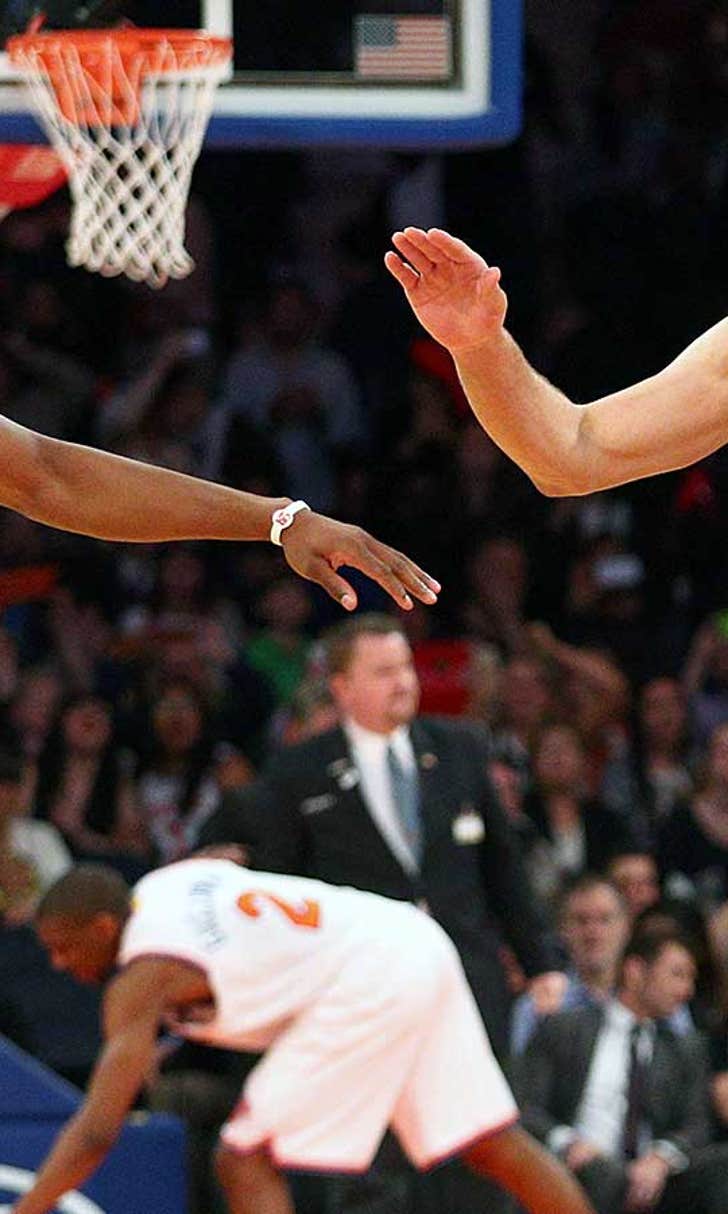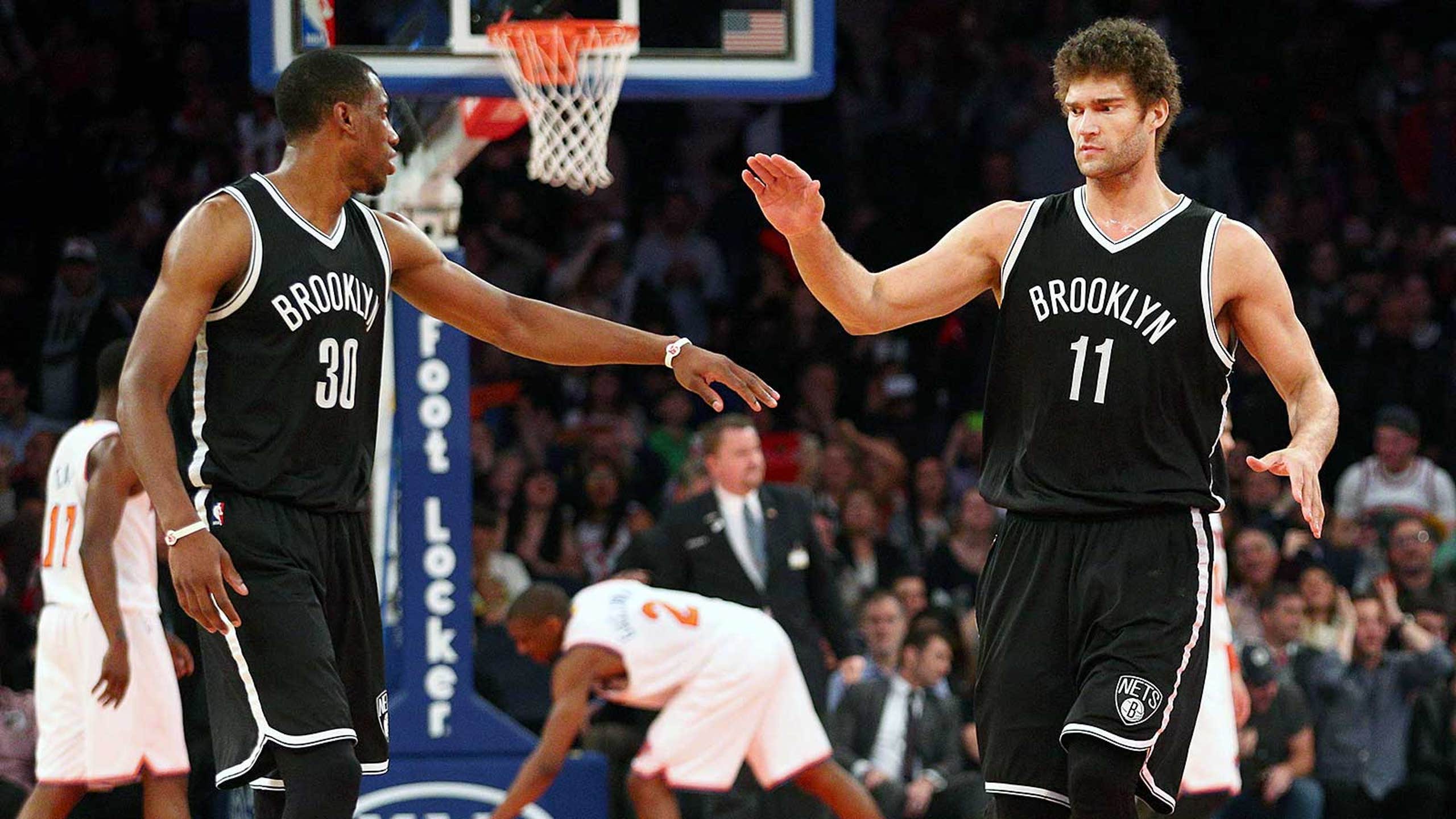 Thaddeus Young and Brook Lopez are recruiting 'superstars'
BY foxsports • January 12, 2016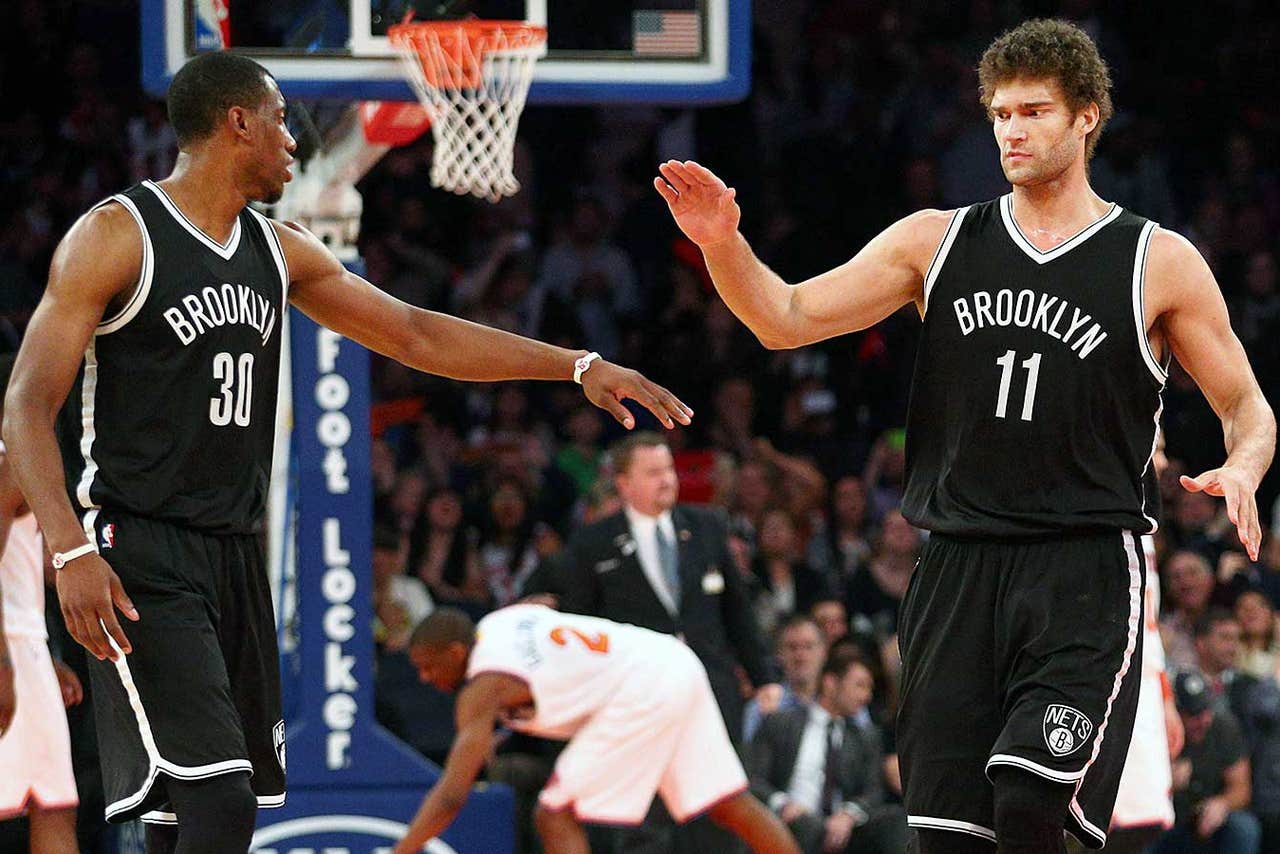 The Nets might be getting aggressive. We're not sure. They're being cryptic about it.
From Andy Vasquez of the Bergen Record:
At this point, we really can't know what that means. Are they just scrolling through their contact lists, sending out text after text, hoping someone will respond? 
Or are they actually being assertive in talking to upcoming free agents in a quest to get them to come to the Nets? 
Remember, this wouldn't be tampering no matter how hard Lopez or Young or any other player pursued. Players can say whatever they want about recruitment. It's when coaches and executives become involved when the situation becomes murky. But that's not what we have here. 
The Nets have plenty cap room to offer a max contract and more this summer, but with a rising cap, you could say the same for many other teams. Because of Brooklyn's 10-28 record and because the future is dim and draft pickless, it'd be tough to court any big-name free agent to Barclays Center. That said, Lopez and Young are both respected personalities, ones who might be able to entice another quality player to come join them. 
Of course, the Nets need to find someone to sit on the other side of the table upon signing a contract. You can't bring in any free agents without a coach or a general manager.
---
---