National Basketball Association
National Basketball Association
Teague, Smith pace Hawks' win over Detroit
Published
Apr. 7, 2012 12:20 a.m. ET

Hawks stars Joe Johnson and Josh Smith draw much of the attention from opponents, and Jeff Teague loves to take advantage of that strategy.
Teague tied a career high with 24 points and had a season-high 11 assists, and Smith added 20 points and 12 rebounds to help the Hawks hold off the Detroit Pistons for a 101-96 victory on Friday night.
''Guys have to focus so much on Joe and Josh,'' Teague said. ''It gives me an opportunity to penetrate and things like that, so it was just a good game overall.''
The Hawks have won two straight and three of four to remain in the No. 5 spot in the Eastern Conference.
Rodney Stuckey scored 27 points for the Pistons, who had won three straight and five of six. Detroit dropped to 6-22 on the road.
''We got down, but then got ourselves back in the game,'' Stuckey said. ''We couldn't get over the hump.''
The Hawks got 16 points apiece from Joe Johnson, their leading scorer this season, and reserve big man Ivan Johnson.
Teague scored 17 in the first half, including a layup at the buzzer. He took Kirk Hinrich's inbound pass with 3.4 seconds remaining and dribbled past Stuckey and Brandon Knight to put Atlanta up 52-43 at intermission.
That's just the way coach Larry Drew designed the play.
''Coach just tells me to use my speed and get to the rim and get us a good shot,'' Teague said. ''I was able to get to the basket.''
Midway through the third, Teague made it 70-58 with an easy layup in the Hawks' half-court offense.
''When you look at the game, I don't want to say we gave them easy baskets, but all those points add up,'' Detroit coach Lawrence Frank said. ''Easy transition buckets and layups. We have to make the game a little easier by just playing better. We competed well tonight, but their stars made the difference.''
The Pistons went on an 18-6 run in a 5-minute span of the second quarter to build their biggest lead of the game at 38-32 on Will Bynum's layup.
Atlanta led by 12 in the final minute of the third, but the Pistons answered with a 17-2 run that gave them an 83-80 lead on Bynum's layup with 7:29 remaining.
But Teague asserted his influence again, zipping a pass from the top of the key to Smith for a dunk and throwing halfway down the court to Marvin Williams for a dunk and an 88-85 lead.
Teague made it 90-85 with a layup at the 3:05 mark, causing Frank to call timeout.
With 1:20 remaining, Teague fed Ivan Johnson for dunk that made it 94-89.
''Jeff Teague did a great job getting into the painted area tonight,'' Stuckey said. ''They all did a great job getting into the paint all night. We gave ourselves a chance, but we just fell short. We had some defensive breakdowns, but we were still in the game.''
Pistons starters Ben Gordon, Jason Maxiell and Greg Monroe combined for just 16 points. Bynum scored 15 and Jonas Jerebko had 10 in reserve roles.
Detroit never led after Smith hit a 20-footer jumper to make it 84-83 with 6:25 remaining.
Teague was the catalyst, helping the Hawks hand out 30 assists for the second straight game.
''Once he got aggressive off the dribble, it started opening up,'' Drew said. ''We got our transition game going. He got to the basket. When he's in attack mode like that and he's aggressive like that, we're a different club.''
NOTES: Detroit had 16 assists. ... Atlanta has won seven straight against the Pistons at Philips Arena. ... Detroit began the game with the fourth-most road losses in the NBA. ... The Pistons started the second quarter 8 of 11 from the field, but ended it 2 for 9. ... The Hawks led fast-break points 28-15.
---
---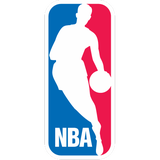 Get more from National Basketball Association
Follow your favorites to get information about games, news and more
---