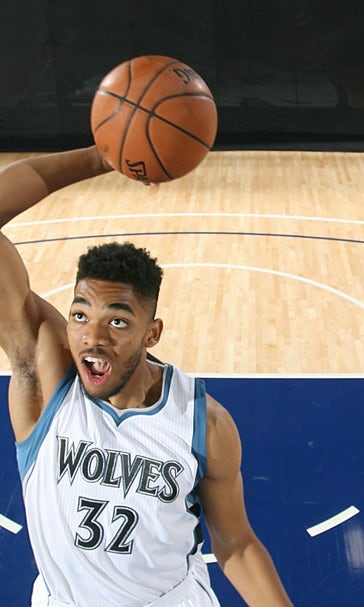 T-Wolves' Karl-Anthony Towns wins NBA Rookie of the Year unanimously
May 16, 2016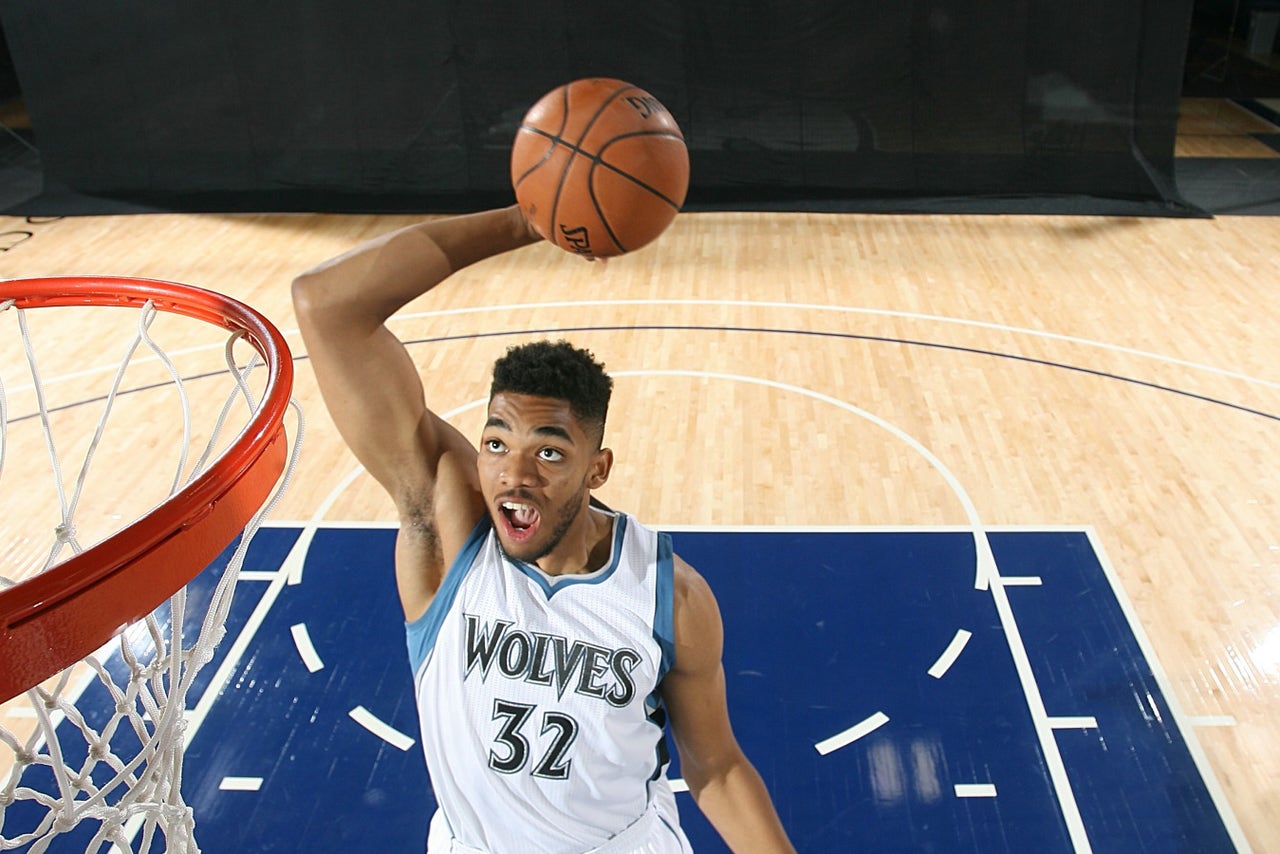 Karl-Anthony Towns of the Minnesota Timberwolves was unanimously voted the NBA Rookie of the Year, the league announced Monday. He becomes just the fifth unanimous winner of the award since 1984.
Towns justified his selection as the No. 1 overall pick in the 2015 NBA Draft by dominating his fellow rookie class members all year long, to the point where his winning this award has been a foregone conclusion since essentially the middle of the season. He joins teammate Andrew Wiggins, last year's Rookie of the Year winner, to give Minnesota back-to-back winners of the award.
The 20-year-old center finished with averages of 18.3 points and 10.5 rebounds in 32 minutes per contest, numbers which topped all rookies in each statistical category. No first-year player was as consistent as Towns, which made it a ridiculous notion to cast even one single first-place vote for anyone else.
Towns is the eighth player since the award's inception in the 1981-82 season to win six consecutive conference Rookie of the Month honors. Damian Lillard in 2012-13, Blake Griffin in 2010-11, Chris Paul in 2005-06, Carmelo Anthony and LeBron James in 2003-04, Tim Duncan in 1997-98 and David Robinson in 1989-90 were the others.
Lillard, Griffin, Robinson and Ralph Sampson (1984) were the previous unanimous winners.
Kristpas Porzingis of the New York Knicks (drafted fourth) finished second in ROY voting, and Denver Nuggets center Nikola Jokic (drafted 41st in 2014) was third.
---
---