Houston Rockets
Houston Rockets
Surging Warriors eye revenge vs. Rockets (Jan 20, 2017)
Published
Jan. 19, 2017 2:24 p.m. ET

HOUSTON -- At their best, the Golden State Warriors can evoke the image of a buzz saw ripping through an opponent with so much verve that even quality opponents seem helpless in their wake.
After blitzing the reigning league champion Cleveland Cavaliers by 35 points on Monday, the Warriors turned a 37-point third quarter into a 121-100 victory over the Oklahoma City Thunder two nights later.
Golden State capped what was a three-week stay in Northern California with a 9-1 record, dropping one of nine games at Oracle Arena while beating the Sacramento Kings on the road on Jan. 8.
On Friday night, the Warriors (36-6) will face the Rockets (33-12) at Toyota Center. Houston is one of just three teams to defeat the Warriors in Oakland this season.
Given its recent run of dominance, Golden State seems set for revenge.
"I still don't think we've really reached our peak," Warriors forward Draymond Green said. "I don't think that's it."
The Warriors pace the league in offensive rating (113.4) and net rating (12.3), effective field goal percentage (56.8) and assists percentage (71.9). Defensively they rank first in steals (9.5) and blocks (6.3) per game while leading the NBA in defensive rating (101.1).
As presently constructed, the Warriors remain an unstoppable force.
Before losing veteran forward David West to a non-displaced left thumb fracture against the Thunder, Golden State was the picture of health.
West will be sidelined for at least two weeks before being re-evaluated. He has been helpful but not essential, and after the Warriors ripped the Cavaliers in their rematch following their Christmas Day loss in Cleveland, the Rockets should be on alert.
Houston toppled Golden State in double overtime 132-127 on Dec. 1.
The Rockets steadied themselves with their 111-92 home win over the Milwaukee Bucks on Wednesday night. Houston had lost three of four games previously, including back-to-back losses for the first time this season.
Injuries have caught up with the Rockets, with center Clint Capela returning on Tuesday from a month-long absence (leg) and guard Eric Gordon attempting to settle in after missing two games with a sprained left big toe.
Forward Ryan Anderson missed consecutive games against the Heat and Bucks with the flu but is expected to return on Friday night in what amounts to a showdown between contenders.
"We know that we put ourselves in a hole (Monday) night by losing and they know it and they had to dig a little deeper, and they did," Rockets coach Mike D'Antoni said. "Just a good win to get us out of our little funk without Ryan, and hopefully we will get him back.
"Obviously, we get a big test on Friday, but we're ready to see how good we are."
The Warriors offer another opponent in a grueling stretch of games for Houston.
The Rockets will play their fourth contest in five nights on Saturday in Memphis, the first game of their third five-game road trip already this season. Houston will travel to Milwaukee, Boston, Philadelphia and Indiana before returning home to host the Kings on the final day of January.
"We know that these next two or three weeks are going to be tough for us," Rockets guard James Harden said. "It's a good test."
---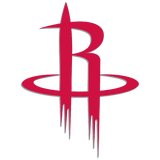 Get more from Houston Rockets
Follow your favorites to get information about games, news and more
---