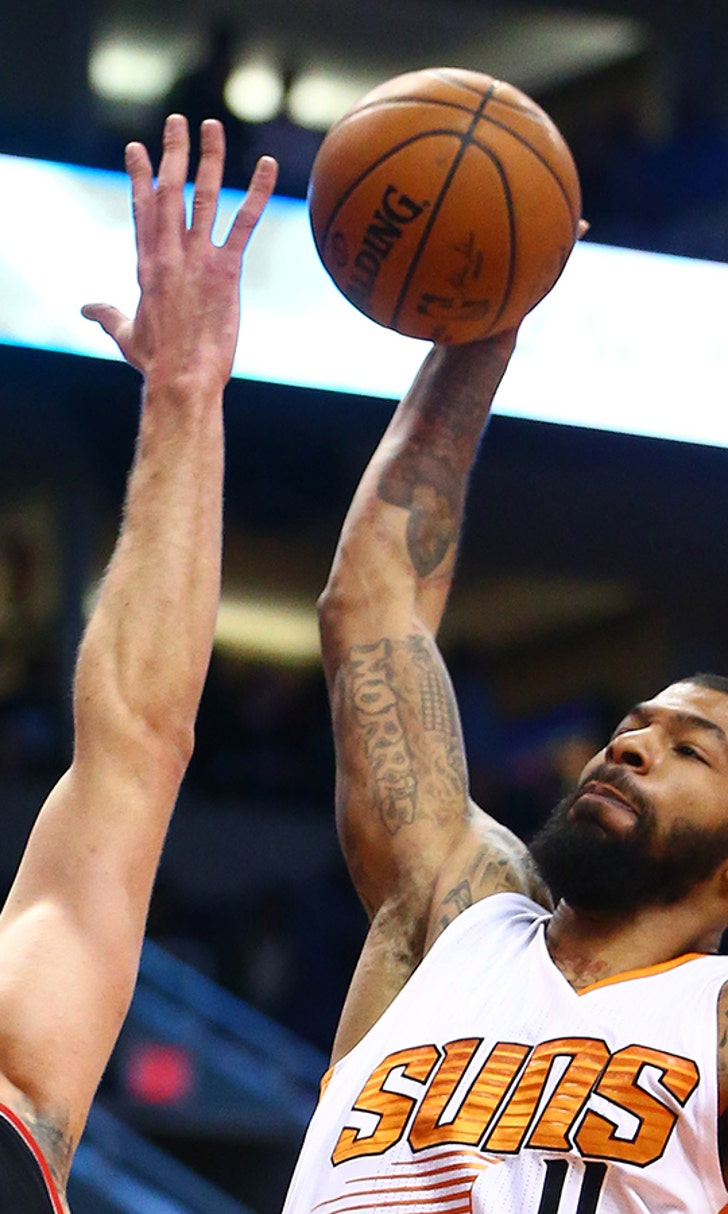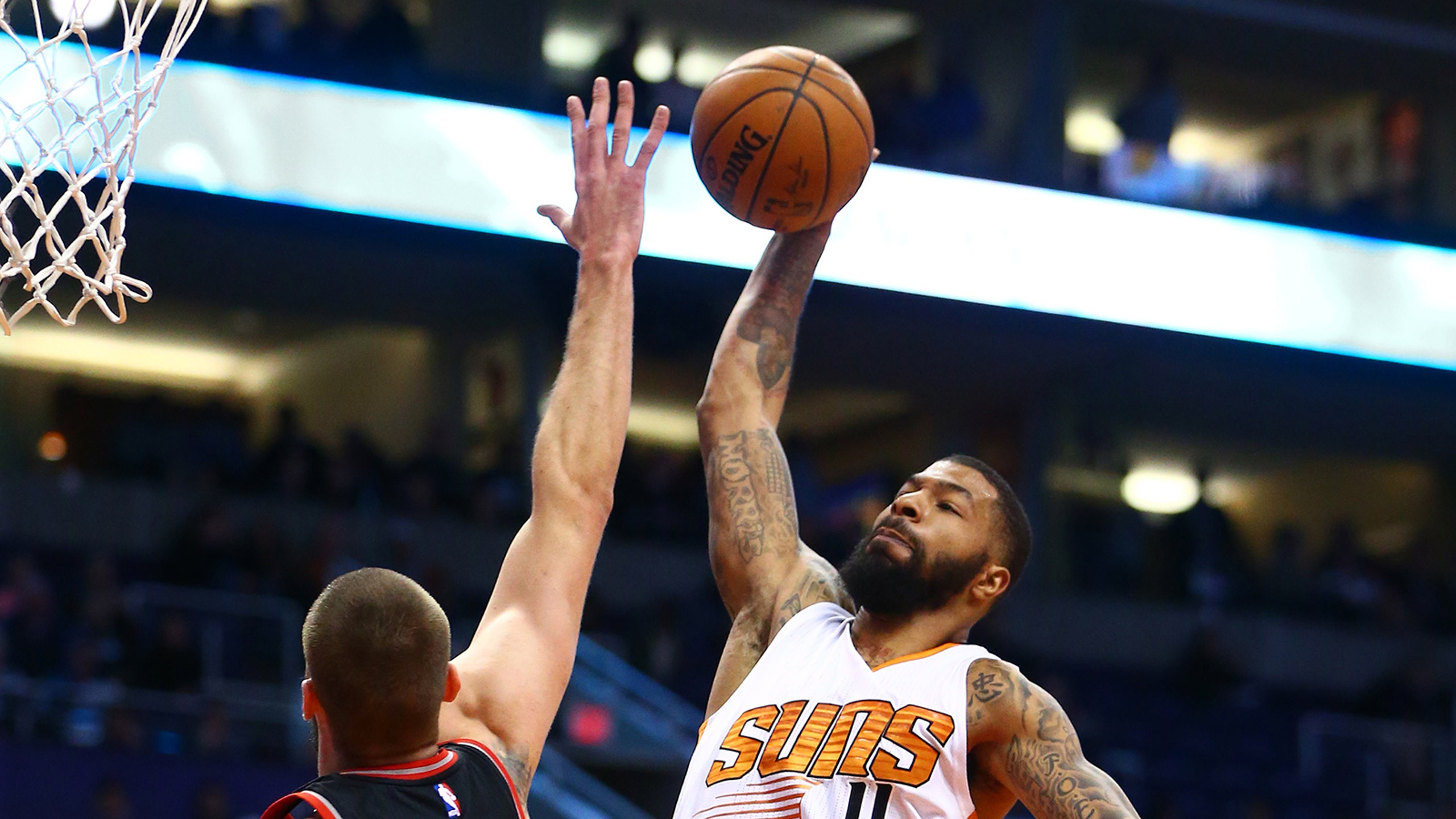 Suns reportedly plan to trade Markieff Morris in the next two weeks
BY Brett Pollakoff • February 5, 2016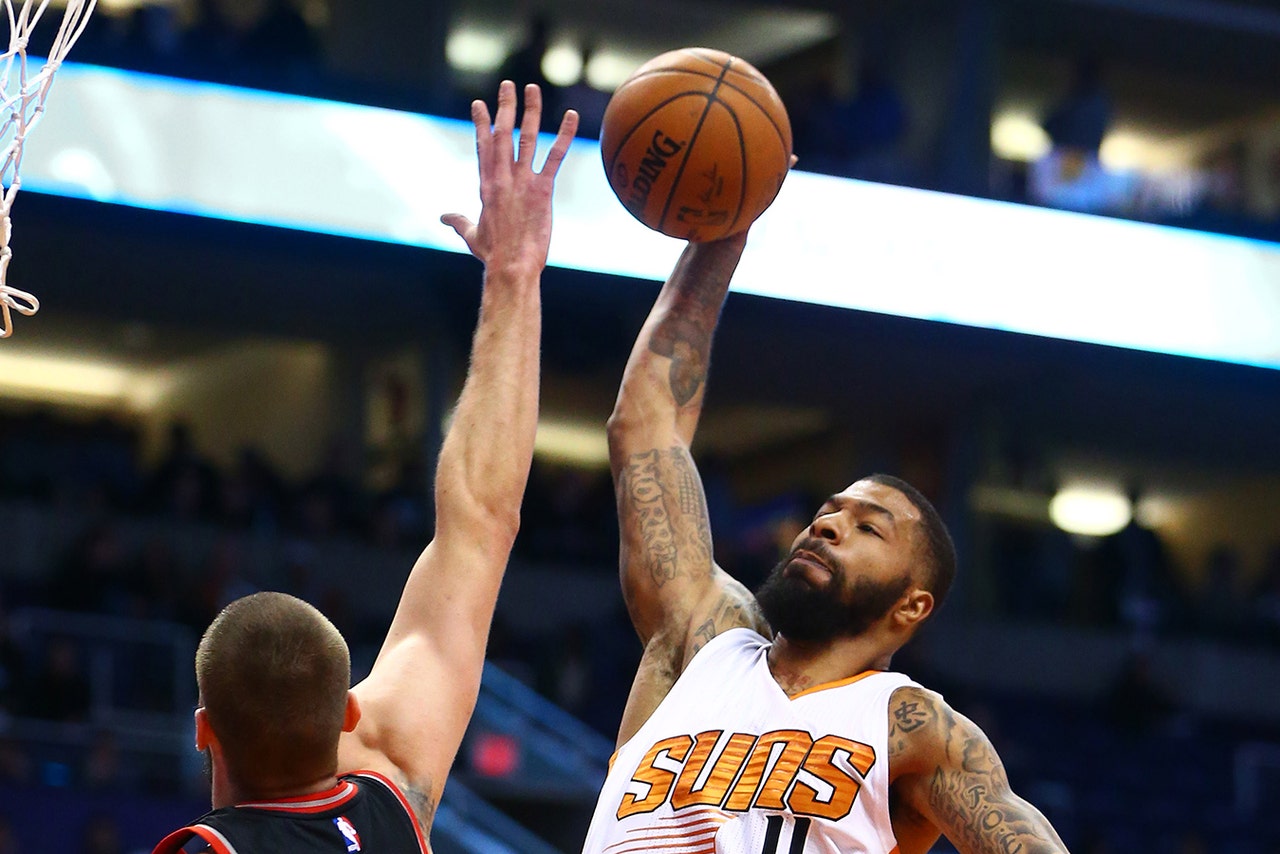 In the first game following the firing of Jeff Hornacek as head coach of the Suns, Markieff Morris had his best game of the season.
But that doesn't mean that the opinion of him has changed within the Suns front office.
Morris scored 30 points, grabbed 11 rebounds, dished out six assists and blocked two shots in a loss to the Raptors, but that one stellar performance did nothing to erase an entire season where he's been mostly absent in the lineup, as well as an ongoing distraction. And the Suns (via John Gambadoro of ArizonaSports.com) still plan on trading him before the deadline to do so passes.
Despite Markieff Morris' 30-point, 11-rebound and 6-assist performance Tuesday night in a loss to the Toronto Raptors, the Phoenix Suns are continuing to explore trade options for the disgruntled forward and he is still expected to be dealt by the Feb. 18 trade deadline.

Morris should have been shown the door a long time ago. But he is still here and just now decided to earn some of the $8 million he is making. But it remains in the Suns' best interest to move him and that continues to be what the plan is.
The question becomes just how desperate the Suns will be to rid themselves of the Morris problem. He's been disgruntled all season after the organization traded his twin brother Marcus Morris to the Pistons in a cap-clearing move to make a run at LaMarcus Aldridge in free agency, and was producing at career-low levels under Hornacek before this one-game outburst.
The situation with him has been well-documented, and teams around the league are very aware of the issues that exist. Morris is on an extremely reasonable contract, however, so if a team believes his troubles are specifically related to the Suns organization, an acceptable trade offer may emerge at some point over the next two weeks.
---
---