Phoenix Suns
Phoenix Suns
Suns pick Hunter as interim coach
Updated
Sep. 29, 2022 10:58 a.m. ET

The Phoenix Suns have turned to a man with 17 years of experience as an NBA player, but none as a coach, to take over the flagging team that hasn't been this bad halfway through a season in a quarter century.
Lindsey Hunter, the team's player development director, was picked as its interim coach Sunday, two days after the Suns and Alvin Gentry parted ways in what the organization said was a mutual agreement.
Hunter got the nod over more experienced options - assistant coaches Elston Turner, Dan Majerle and Igor Kokoskov.
''I think the simple answer is that the organization needed a jolt,'' general manager Lance Blanks said. ''We needed something that would shock the system of us, the players, and risk trumps safety in this business. We felt this was the right person to take the risk on.''
Hunter, 40, is the coach for the remaining 41 games of the season.
After that, Blanks said, ''we'll open things back up and at that time select the best candidate, which may or may not be Lindsey.''
''But he believes he can get us to the end of the season and do the things that we need done as an organization and most importantly for these guys on the floor,'' Blanks added.
Hunter joined the Suns in the scouting department last year and this season took over the team's new player development department.
As a guard with five NBA teams, Hunter averaged 8.5 points, 2.7 assists and 1.2 steals in 937 games, 438 as a starter. He won NBA championships with the Los Angeles Lakers in 2002 and the Detroit Pistons in 2004.
''I'm a little overwhelmed right now,'' he said after leading the team through practice Sunday. ''I'm tired, but today was fun. If you don't know by now, I'm a basketball junkie, so my ideal way to function daily is to be in the gym. It was a good day, the first day of practicing, and I think the guys enjoyed it.''
Hunter retired in 2010 and served in a player development job with Detroit before coming to Phoenix. As a finalist for the Orlando head coaching job last offseason, Hunter mentioned learning from the likes of Larry Brown, Doug Collins and Phil Jackson.
''I've always, since high school, considered myself a coach on the floor,'' Hunter said. ''I've always had really tough coaches who demanded that, and I embraced it and I actually enjoyed it.''
The Suns, with nine new players on their roster this season, have lost 13 of 15, including four straight at home, and at 13-28 have the worst record in the Western Conference. They don't play again until Wednesday, when they face the Kings in Sacramento. Hunter's home debut will come Thursday night against the Los Angeles Clippers, who have the West's second-best record at 32-9.
Hunter said his goal for the team is ''just getting better.''
''If we can get better, then I'm not looking at wins and losses,'' he said. ''And I know this job is judged by that. I'm not a stranger to that, but realistically looking at it I want our team and our guys to find their confidence and just go out and play with passion. That's basically what I'm trying to do now.''
The emphasis, Hunter said, will be defense.
''I'm a defensive guy,'' he said. ''That's the identity that we're going to try to create, is being a tough, nasty, defensive-minded team, and we'll go from there. I'm not going to try to build Rome in a day. We're going to take it one step at a time and solidify our defense, make sure everybody understands what's going on, and then we'll hold them accountable from there.''
Backup point guard Sebastian Telfair, a big supporter of Gentry, said he wasn't surprised when Hunter got the job.
''Lindsey's going to hold everybody accountable,'' Telfair said. ''He was a player. The players respect him, so I'm anxious to see how this goes.''
The players know Hunter will bring a frank, no-nonsense approach.
''Even when he was a development coach, every time I talked to him, if I make a mistake, he tells me straight to my face,'' Goran Dragic said, ''and you know I think that's good, that everybody knows what is their role and what he is expecting from the players.''
Gentry was Phoenix's coach since Terry Porter was fired at the 2009 All-Star break. His time included a run to the 2010 Western Conference finals in 2010, his first full season as coach. But the team failed to make the playoffs the last two seasons. Then Steve Nash departed to the Los Angeles Lakers, and the Suns, under the direction of team president Lon Babby and Blanks, overhauled the roster.
Meanwhile, owner Robert Sarver has had to face dwindling crowds at US Airways Center.
Gentry tried a series of lineups to develop some sort of chemistry and consistency with no success, and he acknowledged that he understood it was time for a change.
Gentry tweeted Sunday morning that he was ''already bored.''
''Need some suggestions as to what to do to fill the day,'' he wrote. ''Let's hear some good ones.''
---
---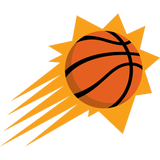 Get more from Phoenix Suns
Follow your favorites to get information about games, news and more
---