National Basketball Association
National Basketball Association
Suns lose 2 top assistants in shakeup
Published
Jan. 22, 2013 12:00 a.m. ET

After a shaky transfer of coaching power, the staggering Phoenix Suns headed for Sacramento with Lindsey Hunter in charge on the bench and without two of the team's highest-profile assistant coaches.
It will be the debut of Hunter as interim coach, the first game he has coached of any kind. Hunter, brought in by general manager Lance Blanks a few months ago as player development director, replaces Alvin Gentry, who left last Friday in what the team described as a mutual parting of the ways.
Blanks chose Hunter over Suns assistants Dan Majerle and Elston Turner, among others. Neither Majerle nor Turner showed up for any of the practices since Hunter was hired. Majerle, a former Suns star player and one of the most popular sports figures in the Phoenix area, has let it be known he won't be back. Turner is a highly-respected assistant who has interviewed for at least four NBA head coaching jobs, including the one in Phoenix when Mike D'Antoni left for the New York Knicks. Turner almost certainly has left his Suns job for good, too.
After practice on Tuesday, Hunter said he wasn't sure of the status of Majerle and Turner but he certainly spoke as if he knew they wouldn't be rejoining the team.
''I understand their situation,'' Hunter said. ''As an aspiring coach this is what you want to do in life and it's disappointing when you don't get an opportunity. I definitely understand and my heart goes out to both of those guys and I wish them the best in whatever they do next.''
Igor Kokoskov, a Suns assistant who also was interviewed for the interim job, will be Hunter's lead assistant.
''He's more of the opposite of me. He's an offensive guy,'' Hunter said. ''We need those guys, unfortunately, in basketball. You need an offensive guy. I'm a defensive guy. So it's sort of balanced.''
Other than that, Hunter wasn't sure which of the remaining personnel would be on the bench as assistant coaches in Sacramento.
''We're just trying to get some stability and find out what's what,'' Hunter said, ''and all of those things will be hashed out.''
Phoenix also didn't have center Jermaine O'Neal in practice on Wednesday. Hunter said he didn't' know why, but that it was a medical condition. It's common knowledge that O'Neal didn't think much of the coaching change. But Tuesday night, O'Neal posted a tweet supporting Hunter.
''Lindsey Hunter is now our coach and we will do anything and everything to support him and try to turn this season around!'' O'Neal wrote.
Hunter played in the NBA for 17 seasons before retiring in 2010. He was a finalist for the Orlando coaching job last year before Blanks brought him to Arizona. In announcing the hiring on Sunday, Blanks insisted that Hunter was not brought in with the idea of making him coach. Gentry's arrival with the Suns far preceded that of Blanks and president for basketball operation Lon Babby, the architects of what so far has been a less-than-successful start of the rebuilding process.
The Suns are at the bottom of the Western Conference at 13-28, their worst record halfway through a season in a quarter century. They have lost 13 of 15 and are just 2 1/2 games ahead of Washington for the worst record in the NBA.
Now they face what Hunter called a ''brutal'' schedule.
Phoenix is home Thursday night against the Los Angeles Clippers, then is at San Antonio and Dallas this weekend.
Next week, they are home against the Los Angeles Lakers in Steve Nash's first trip back to Phoenix since leaving the team. Then there's a home game against Dallas, followed by a road trip with stops in Golden State, Memphis, New Orleans and Oklahoma City.
Hunter wouldn't talk about lineup changes, but expect to see more of rookie point guard Kendall Marshall, the first-round draft pick who has struggled in his limited time on the court, both in shooting and on defense. Hunter was a special one-on-one project of Hunter in his player development role.
''I haven't in depth thought a lot about it,'' Hunter said. ''We have talked about it a lot as coaches.''
Hunter's three practices since his hiring have been longer than the ones Gentry ran.
''I think we cleared up a lot of uncertainties with the guys,'' Hunter said. ''I'm trying to narrow our play calls down so we can perfect some things. And trying to plant a seed to start growing an identity. We want to be tough. We want to be serious and disciplined. And it takes time. I realize that. I'm just proud how the guys have responded to me.
''I know these practices are a lot longer than they are accustomed to, but we've got a lot to get accomplished. Like I told them, I don't watch the clock. I just watch what they do, and we have to work until we can't forget what we're supposed to do, not until we get it. We have to work until we can't forget it.''
Center Marcin Gortat said he liked the changes he's seen so far, saying the structure and discipline remind him of what he had in Orlando with San Van Gundy.
Suns guard-forward Jared Dudley acknowledged it's been a whirlwind and players are just trying to do their job. ''I would definitely describe it as interesting,'' Dudley said. ''I would say shock. We've had a lot of changes the last couple of days. I've never been a part of this many changes so fast. But it just shows what happens when you're not winning games.''
He says the players just have to buy in to what Hunter is preaching.
''At the end of the day, players have to go out there and execute to the best of your ability to try to win games,'' Dudley said. ''If not, you could be out of here. First time it might be usually coaches, after that it goes to players - get them out of here.''
The Suns are getting hammered on local radio talk shows, in part because of the extreme popularity of Gentry, in part because of the hiring of the inexperienced and only recently arrived Hunter, and in part because fans compare the troubled franchise to the one that Jerry Colangelo operated for so many years, usually as a winner.
Dudley said the history of winning in the Suns organization fuels that criticism.
''They've had the luxury of winning so often,'' he said, ''so anytime you have a lot of losing these last couple of years, especially this year, taking a huge step back, they're going to look at the owner and management and they're going to look at the players. We kind of have to focus on finishing the season well and hopefully after free agency, the draft and a fresh start next year we can get back to what this city wants.''
---
---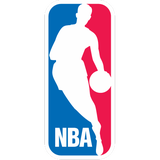 Get more from National Basketball Association
Follow your favorites to get information about games, news and more
---