National Basketball Association
National Basketball Association
'Summer of Free Agency' hotter than Finals
Published
Feb. 18, 2010 12:00 a.m. ET

Now that the NBA has trotted past its trading deadline, the next order of business is figuring out how the deals that were made and unmade will affect the ensuing chase for glory — which has very little to do with the league championship.

OK, so a Finals co-starring LeBron James and Kobe Bryant would be one of the most compelling events to happen in recent years. But unless the NBA can offer a series with even more one-on-one drama than Nike and its puppet ads, the surge for the O'Brien Trophy may be overshadowed by the 2010 Summer of Free Agency. That seems like a reach, I know, but it's sort of where the economic issues in professional sports are dragging us.

And after LeBron, Dwyane Wade, Chris Bosh and several other job-market candidates have been hired (or rehired), the league can shift its focus to which team actually wins a championship.

Anyway, our first look at how this week's trading deadline influences the expected free-agent fling is aimed at Cleveland, where the Cavaliers have taken a big swing at winning a title right now.

By going thumbs-up on a deal for ex-Washington Wizard Antawn Jamison, the league-best (in terms of a win-loss record) Cavs decided not to wait on the Phoenix Suns, who were mulling a move that would have sent statistical star power forward Amar'e Stoudemire to Ohio in exchange for a hefty expiring contract named Zydrunas Ilgauskas and a promising four in J.J. Hickson.

So, while the Suns — who last year mulled Cleveland into a stupor over a Shaquille O'Neal deal that had to wait until summer — were attempting to inspire another team to make a superior offer, the Cavs took Jamison.

With James and his free agency looming like the Sword of Damocles over Cleveland, the Cavaliers added a legit floor-spacing four in Jamison without sacrificing Hickson. In one big, successful telephone conversation, they demonstrated to LBJ that they're willing to be aggressive (not to mention wise, in the short term) enough to keep him happy. Happy means spending money (Jamison has a fat contract) and attempting to win every year.

OK, so Antawn is 33 (six years older than Stoudemire) and not as suited to scoring at the same alarming rate Amar'e can produce points when properly inspired and set up (thank you, Steve Nash). But Jamison, who can get cozy with a half-court oriented team like Cleveland, has been less crabby when things go wrong (thank you, Wizards) and has the type of game and ego that won't crowd James and O'Neal in the dressing room or on the court.

Jamison is more equipped than Amar'e — or Hickson — to deal with Orlando's Rashard Lewis on the perimeter and has the inside-outside skills to attack the Magic forward at the other end of the floor. Lewis, the Cavs sort of recall, was a big reason why last season turned so sour so fast.

But all of this tactical mumbo-jumbo looks great on paper; Jamison and the Cavs probably have to prove it in real life to provoke complete allegiance from LeBron. Then again, who really knows what satisfied variables will either keep him in Cavalier clothing or chase him elsewhere? James may not even know right now.

It has been presumed that Stoudemire, the player with the rep and considerable star-caliber hype, would seem like the more impressive, long-term playmate for LeBron. And if things went particularly well, Amar'e would be expected to re-enlist with the Cavs. However, it also was presumed that Stoudemire would prefer working in Miami, where the Heat have a similar crisis in keeping Wade convinced that brighter days are ahead.

The Suns' inability to ship Amar'e to Ohio before the Cavs went in another direction sort of opened things up for Miami to land a big name to stand next to Dwyane, right? Well, not really. Phoenix never was overwhelmed by the Heat offer of multiple bit players with expiring contracts. And their interest or lack of interest in Heat forward Michael Beasley only can be judged by whatever Suns source revealed about the team's opinion of the emotionally inconsistent young lefty.

It wouldn't seem reasonable for Miami to hold on to Beasley if it could land Stoudemire, but then why should the Heat sweeten the trading pot now if a shot at signing Stoudemire as a free agent (assuming he skips exercising his lucrative player option) looks real in July?

It should be noted that Miami's belief that Amar'e can be had is not exactly rock solid. According to various reports, the Heat attempted to beat the deadline and pry free-agent-to-be Carlos Boozer from the Utah Jazz. Unfortunately for trade followers, Utah has been rollin' and Coach Jerry Sloan must have convinced enough co-workers that — even with Paul Millsap on the payroll — moving Boozer would short-change a team with a good chance of challenging for the Western Conference title right now.

Good luck with that.

Unlike our knowledge of Stoudemire's future contract status, we already know Boozer will be on the market July 1. So why not — if you're the Heat — sit back and wait to sign Carlos without coughing up any assets? Well, Wade also can hit the market on July 1 and even if dream-team alignments with James or Chris Bosh in New York or anywhere else seem far-fetched, there's another D-Wade suitor that's too real for comfort.

Now signing in are the Chicago Bulls, who managed to clear enough cap space for a potential Wade homecoming by moving John Salmons to Milwaukee and shipping Tyrus Thomas to Charlotte. If you're wondering how much cap issues have trumped wins and losses, please note that in moving Salmons and Thomas, the Bulls helped improve two of the teams competing with them in the Eastern Conference playoff-seeding derby.

With Bosh, Boozer and several other game-changing union members hitting the market in July, the Bulls were unable to move combo guard Kirk Hinrich. Hinrich, who has two more seasons at a total of $17 million left on his deal, was considered a potentially big addition for at least two title-sniffing teams looking to upgrade their depth.

But even though dumping Hinrich's contract would have hiked the Bulls' free-agent-hiring profile, he also can continue to fill an important role in Chicago. That's especially true if the Bulls are able to land a marquee player to stick with point guard Derrick Rose and two or three above-average role players.

Perhaps the close-to-the-vest LeBron will seek to extend his next-Michael Jordan run by going to work for the Bulls. Nah, that would be a bit extreme, right? Well, the New York Knicks moved out some salary blubber to Houston and took back a huge expiring contract in Tracy McGrady that — if T-Mac doesn't make much of a splash — could leave that franchise with enough loot to hire James and a high-priced playmate.

And never forget that the trading deadline also left the Los Angeles Clippers with enough cap-room potential to bring in a name that's even more impressive than Baron Davis. But until that happens, go ahead and exhale.


---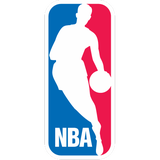 Get more from National Basketball Association
Follow your favorites to get information about games, news and more
---