National Basketball Association
National Basketball Association
Steve Kerr has a history of making all the right moves
Updated
Mar. 5, 2020 12:35 a.m. ET

CLEVELAND (AP) Steve Kerr has a certain charm that belies a clear toughness. The coach of the Golden State Warriors is someone who famously got into a fistfight with Michael Jordan as a player, and got into a fistfight with a clipboard earlier in these playoffs.
Jordan didn't break. The clipboard did.
Point is, when pushed Kerr will push back, whether it's against a teammate who just may have been the greatest player that the game has ever known, or against an inanimate object used by coaches to draw up plays during time-outs. And when he blasted his own team after Game 3 of the NBA Finals by calling them soft - a term that players generally take as a major insult - no one objected.
''Because we were,'' Warriors star and two-time reigning NBA MVP Stephen Curry said.
Kerr didn't have to say much more to make his point after Golden State fell behind by 20 in the first quarter of Game 3 on the way to a 30-point defeat. And the Warriors insist they'll play differently on Friday night, when they visit the Cleveland Cavaliers in Game 4 of The Finals.
Golden State leads the series 2-1, and knows a win on Cleveland's home floor Friday would set up a chance for the Warriors to have a repeat-title-clinching opportunity before their raucous fans in Oakland on Monday.
''I mean, Coach is right,'' Warriors guard Klay Thompson said. ''And anytime a team goes up 33-14 on you in the first quarter, that's pretty soft of us. Obviously, give them credit. They got some incredible shot-makers and they came out with a sense of desperation. But we can't expect to just show up here. That's on us. That's on our starting lineup. But we'll respond.''
Kerr could become the second person in NBA history, joining only the Minneapolis Lakers' John Kundla in 1949 and 1950, to win titles in each of his first two seasons as a head coach. He's two wins away from being the 14th coach in NBA history to win two rings, two wins away from a seventh ring in all - he won five as a player with the Chicago Bulls and San Antonio Spurs.
He was a sharpshooter as a player, then transitioned into showing off sharp wit as a broadcaster and still does so as a coach. He often quotes or paraphrases San Antonio coach Gregg Popovich, and even seemed to mimic the longtime Spurs boss - who notoriously hates the in-game sideline interviews that occur in nationally televised contests - when he spoke with ABC's Doris Burke after the first quarter of Game 3 on Wednesday.
Burke's question: ''You were expecting an aggressive Cleveland squad. What did you see in response from your guys?''
Kerr's response, offered with a smile: ''Not a whole lot.''
He walked away. Interview over. Nothing more needed to be said, anyway.
It would be incorrect to say Golden State escaped adversity this season. The Warriors set an NBA record with 73 regular-season wins, have the MVP in Curry, the coach of the year in Kerr, all that suggesting their season was easy.
It wasn't.
Kerr missed about half the year while recovering from back surgery, the Warriors appear to buckle a bit at times down the stretch from the strain of chasing the league's best all-time record, they dealt with Curry getting hurt in the early portion of the playoffs and needed to win three elimination games over Oklahoma City (the series where Kerr shattered his clipboard) just to get out of the Western Conference finals alive.
He made all the right moves last year, a lineup change after the first three games of the 2015 Finals against Cleveland turning the tide and helping the Warriors turn a 2-1 series deficit into a trophy celebration after six games. There's whispers now another lineup change might come on Friday, and Kerr won't fear repercussions if he does make moves.
''You never have to worry about egos and feelings, not with our team,'' Kerr said. ''Our guys are all understanding that you go with whatever the best lineup is, and top to bottom, our team is professional and supportive of one another.''
That's the way he was as a player, and that's what he's insisting on as a coach. It's a formula that's clearly working.
---
---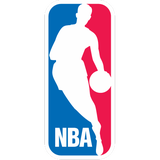 Get more from National Basketball Association
Follow your favorites to get information about games, news and more
---