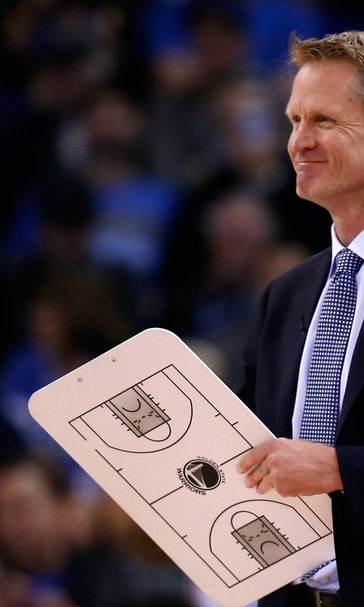 Steve Kerr broke, threw his clipboard to inspire Warriors in win over Knicks
BY Jovan Buha • February 1, 2016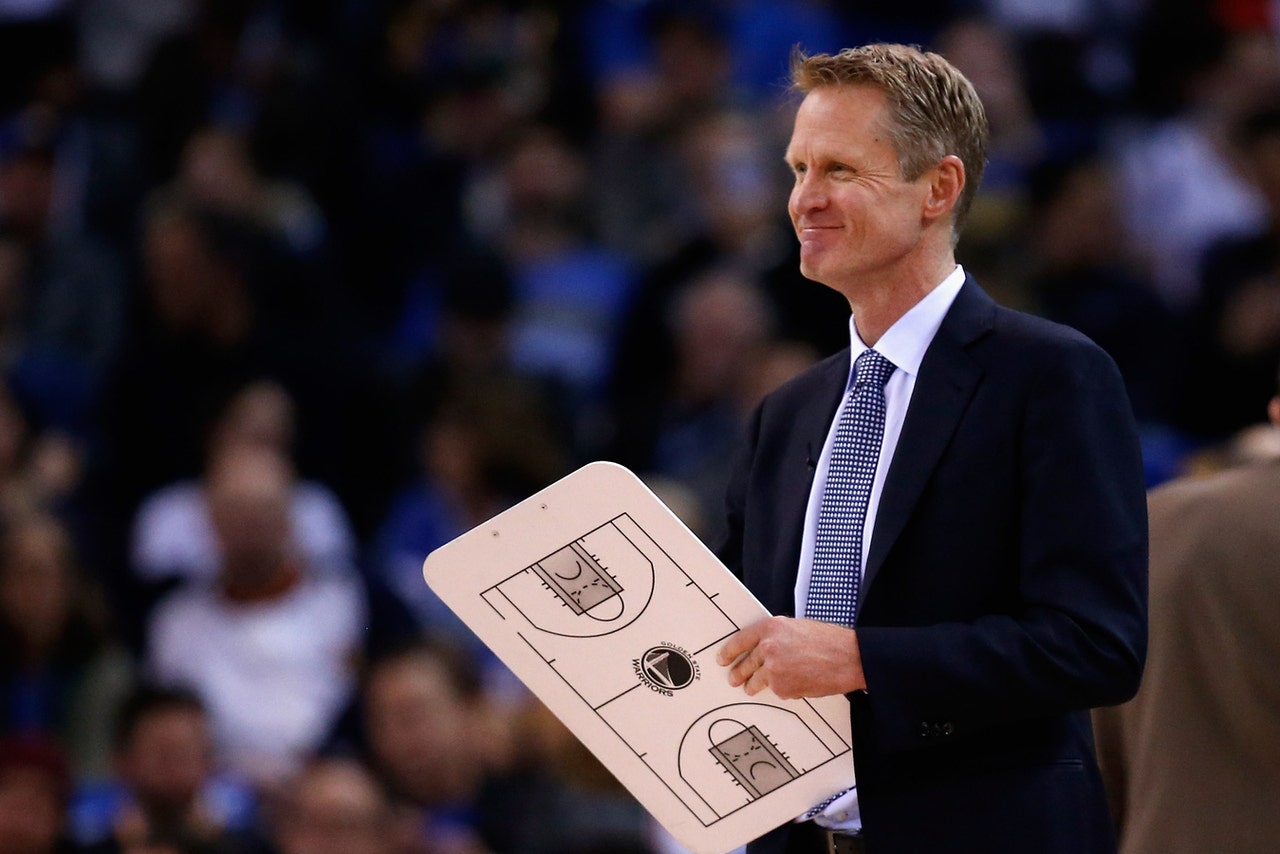 Golden State Warriors head coach Steve Kerr is known to be even-keeled and amicable. One could even say he's a bit Zen.
But after the Warriors scored a season-low 18 first-quarter points and trailed the New York Knicks by two heading into the second quarter on Sunday, Kerr was anything but calm.
He decided to display his frustration with the team's effort by grabbing his clipboard, breaking it in half and throwing it (via Brian Mahoney of the Associated Press):
"He broke the clipboard, then threw it," Draymond Green corrected.

***

"Coach Kerr got on us pretty good," (Klay) Thompson said of the clipboard toss to start the second quarter.

"He was very animated on the sideline and we responded well to it. He told us we were playing very embarrassing and just to pick it up."

Despite the Warriors' brilliance, Green said it's not unusual for Kerr to lose his temper.

"You'd be surprised," Green said. "He expects perfection and we're never there."
Golden State seemed to get the message. 
Klay Thompson came out firing, scoring 17 of his game-high 34 points in the second frame, and the Warriors scored 37 points overall to turn their two-point deficit into a six-point lead at the half. Ultimately, they pulled away in the third and won by 21 points, 116-95.
This outburst shouldn't necessarily be a surprise, as Kerr was among the coaching leaders in technical fouls last season. As Green alluded to, Kerr can demand perfection, and when the Warriors don't deliver, he can get angry.
But that seems to be a tactical move more than anything. Kerr is still a player's coach -- he's not a curmudgeon. He understands what buttons to press with this team and, more importantly, when to push them. 
So far his ideas have worked out pretty well.
Jovan Buha covers the NBA for FOX Sports. Follow him on Twitter at @jovanbuha.
---
---