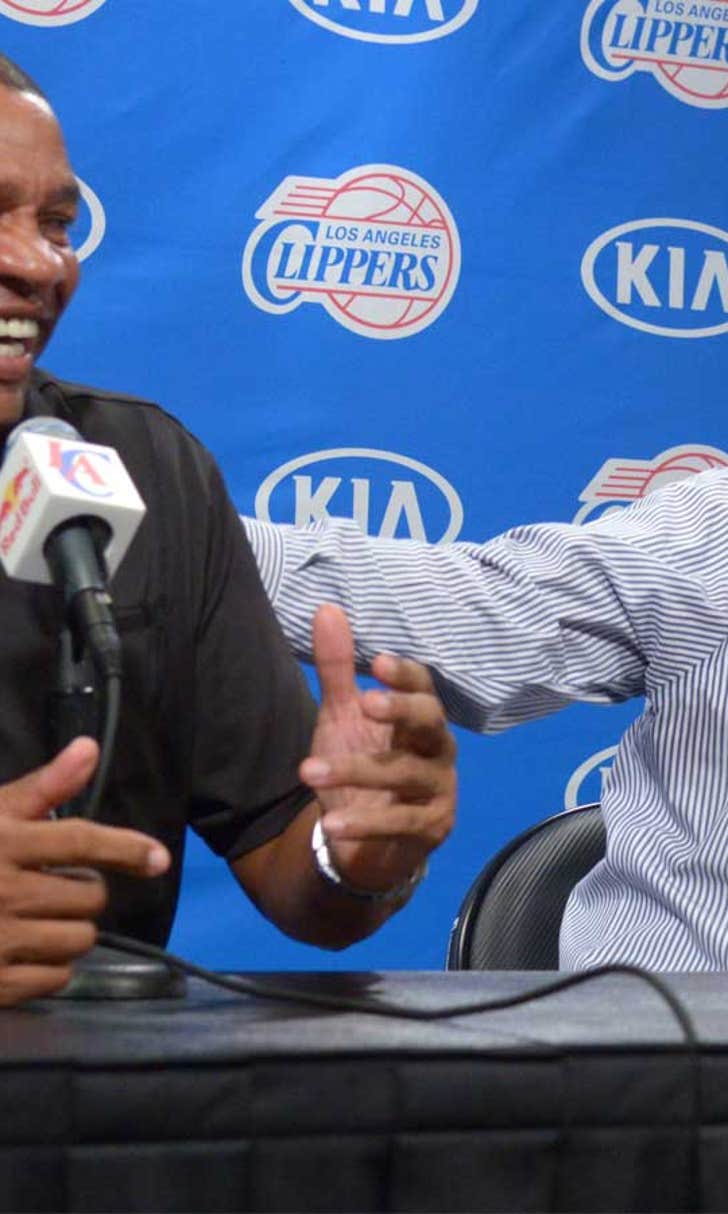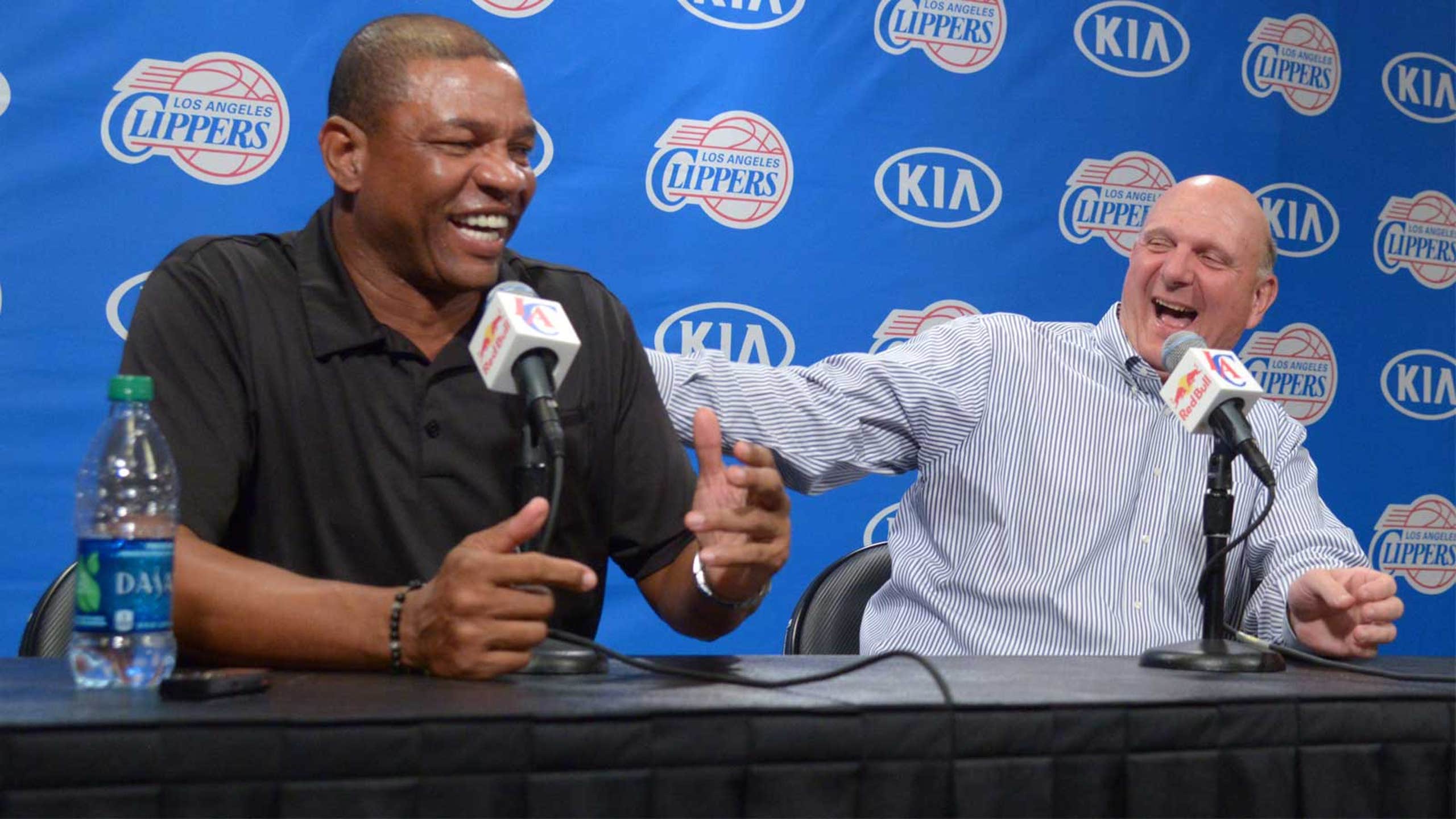 Steve Ballmer explains why he likes Doc Rivers running the Clippers top to bottom
BY foxsports • June 19, 2015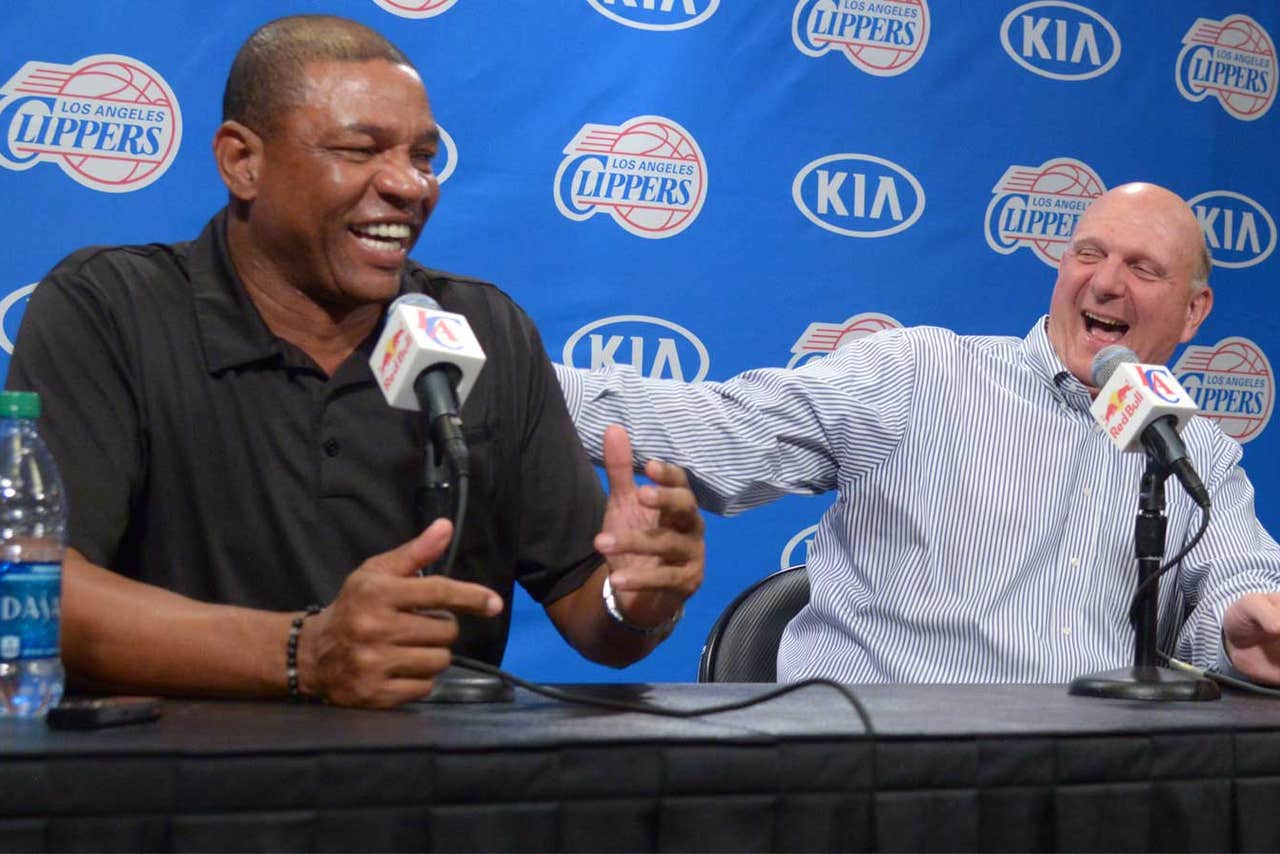 Doc Rivers' issues as an executive have raised questions about the efficiency of a coach running an entire NBA organization. 
Can a man really be both a coach and a President of Basketball Operations? Can he have time both to prepare for an upcoming opponent and watch the rest of the league well enough to understand who is and isn't worth acquiring? Can he be an expert coach while also mastering the intricacies of the collective bargaining agreement and the salary cap?
Well, Clippers owner Steve Ballmer lent some insight into why he believes Rivers running the org top to bottom is the smartest move to make. From Bill Plaschke of the Los Angeles Times:
Click here to read Plaschke's full feature.
We have seen the dual coach/executive role work before. Gregg Popovich has obviously found tremendous success in San Antonio, though he's done it with someone as brilliant as R.C. Buford by his side. Pop's former assistant Mike Budenholzer was just promoted into that role this week, though you can argue he's actually been running the organization ever since former Hawks GM Danny Ferry took a leave of absence from the team back in September.
Other coaches, though, have admitted the dual role can be a bit overwhelming, even if they haven't flat-out said it. Stan Van Gundy allowing the Pistons to bring in Arn Tellem as another voice in the front office is an admission of a needed crutch...which is fine. More than fine. It's smart. If a man's greatest strength is knowing his own weakness, then props to Stan for pushing his ego aside and allowing another intelligent person in the room with him.
But Rivers, specifically, has struggled in his two years running the Clippers, mostly displaying a lack of savvy in how to run an organization, whether it be poor talent evaluation, poor decision-making with regards to his draft picks, dealing away those picks altogether or hard-capping his team because of a series of moves which, in the end, proved inconsequential, even though the hard-capping obviously did not.
Sure, Rivers is still learning, but he has a whole lot to learn. He could benefit by bringing in his own version of Tellem. But it doesn't seem like that's an option right now.
(H/t to Bill Plaschke of the L.A. Times.)
Photo Credit: Kirby Lee-USA TODAY Sports
While Ballmer seemingly wasn't trying to place the pressure on Rivers, the optics of this statement are clear. Rivers is widely praised as a coach, yet he has been criticized for his role as the basketball operations boss, particularly this season after he built a weak Clippers bench. Ballmer heartily endorses Rivers as the face of his franchise, but noted that Rivers is still growing as an executive and will hopefully benefit from his first summer of ownership stability.

"Doc has done a good job as [basketball operations president], but Doc is also a guy who is constantly growing," Ballmer said. "He's newer as [an executive] than as a coach. He's in a steep learning curve."

Ballmer noted that in the two previous summers, Rivers made personnel decisions without the benefit of ownership input. Ballmer said his presence this summer could help lend perspective to prospective moves. He said he continues to support the idea of one man running the entire team, from roster to floor, because his neighbor Pete Carroll has experienced success in that role with the Seattle Seahawks.

"I like being able to have direct conversations with Doc," Ballmer said. "This is the first year we really have a chance to see what Doc has got as [an executive]. I consider this his real coming-out party as an executive."

It should be interesting. By trading for gifted yet eccentric guard Lance Stephenson, who was introduced to Clippers fans Thursday, Rivers is unafraid to start that party by inviting a potentially disruptive crasher.
---
---