National Basketball Association
National Basketball Association
Stern has no problem with teams miking players
Published
Jan. 17, 2013 9:41 p.m. ET

NBA Commissioner David Stern has no problem with teams aiming microphones at their own players during games. If anything, he wants more mikes on the court.
Talking ahead of the New York Knicks' game in London against Detroit on Thursday, Stern shrugged off a report that MSG chairman James Dolan used listening devices at Madison Square Garden to record everything said to and by Carmelo Anthony.
With the league and media already recording most things that are said during games, Stern said that adding more microphones can only be a good thing.
''Anything that is said on the court is really subject to being picked up,'' Stern said. ''For my money, I'd like to see the audio track of our games be a little bit more robust, anyway. ... If anything, there are going to be more mikes around the game rather than fewer.''
The Newark Star-Ledger reported Monday that Dolan had two MSG Network audio technicians record Anthony's interactions following his suspension after exchanging words with Boston forward Kevin Garnett. Stern pointed out that the Knicks have not confirmed the report, but that no league rules were broken in any case.
''And we encourage all of our teams to mike the court as best they can,'' Stern said. ''If a team does something to eavesdrop on other players, they would be sanctioned because it would be against our rules. But there's a difference between eavesdropping - such as putting a microphone in the locker room or the huddle other than the one that the league does - and putting a microphone around the court to pick up the sounds of the game.''
Anthony said Wednesday he was just happy to have an owner that ''looks out'' for him.
On other issues, Stern said the NBA is continuing to look at options for how to increase its international presence, but that any decision on placing a team in Europe is still years away. Stern, who is stepping down next year, said his successor, Adam Silver, will have to find a way to ''deal with success'' when it comes to satisfying the international interest in the game.
''The international horizon is huge,'' Stern said. ''The only question is, does it have to be a team (in Europe) or not? There are so many ways to capture the success that that's just something that is going to be left to Adam and his group to decide.''
This is the second time the NBA has staged a regular-season game in London, and Silver said the potential for global growth is still ''huge.''
''I know it's increasingly something that our owners are very focused on,'' Silver said. ''It's a complex issue as to whether the NBA should expand, whether we should relocate franchises, ultimately how much fan support there is.''
Stern said the NBA will have more preseason games abroad than ever before this year, but that the locations for those games have to be decided.
Silver said there's ''a good chance'' that there will be a regular-season game in Europe next year as well.
''It's difficult the way our schedule is currently configured,'' Silver said. ''But I think over time it's something we'd like to do more of.''
---
---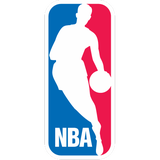 Get more from National Basketball Association
Follow your favorites to get information about games, news and more
---