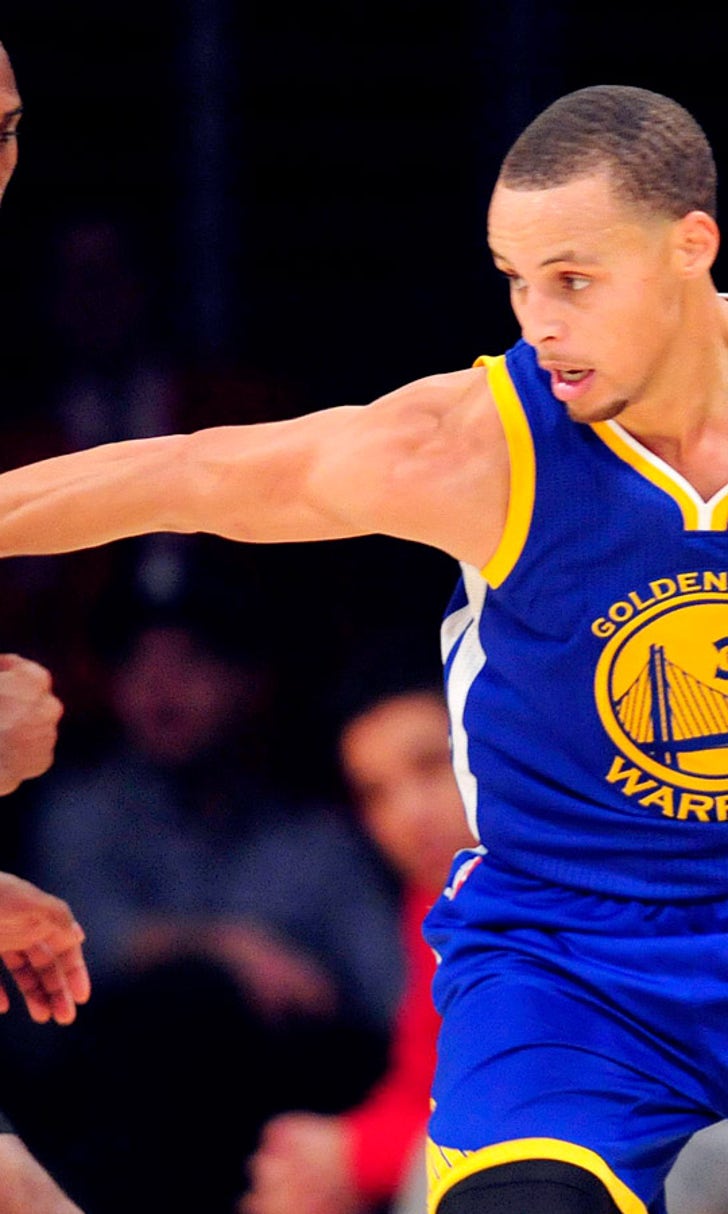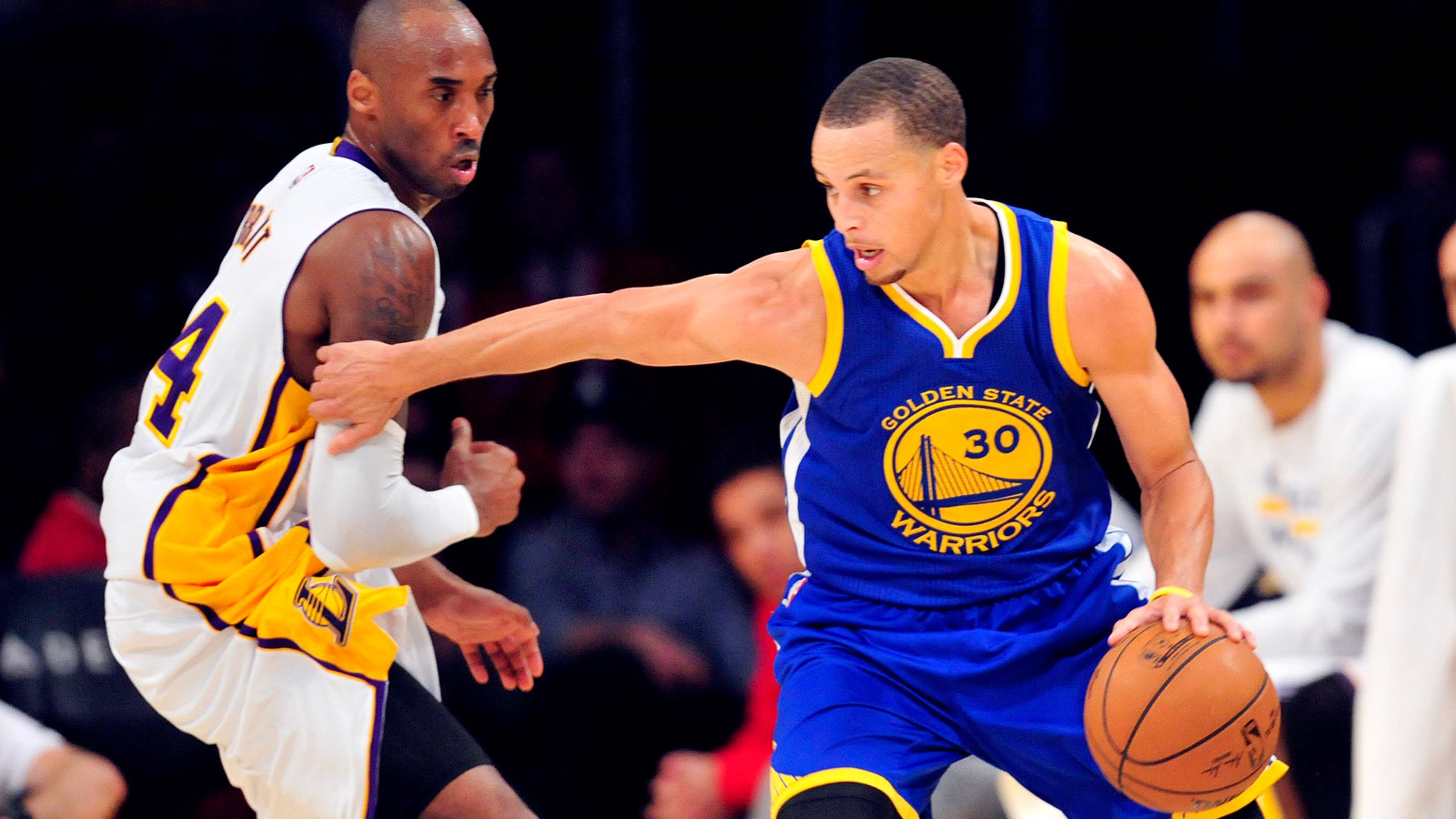 Stephen Curry praises Kobe Bryant before final Oakland matchup
BY Jovan Buha • January 14, 2016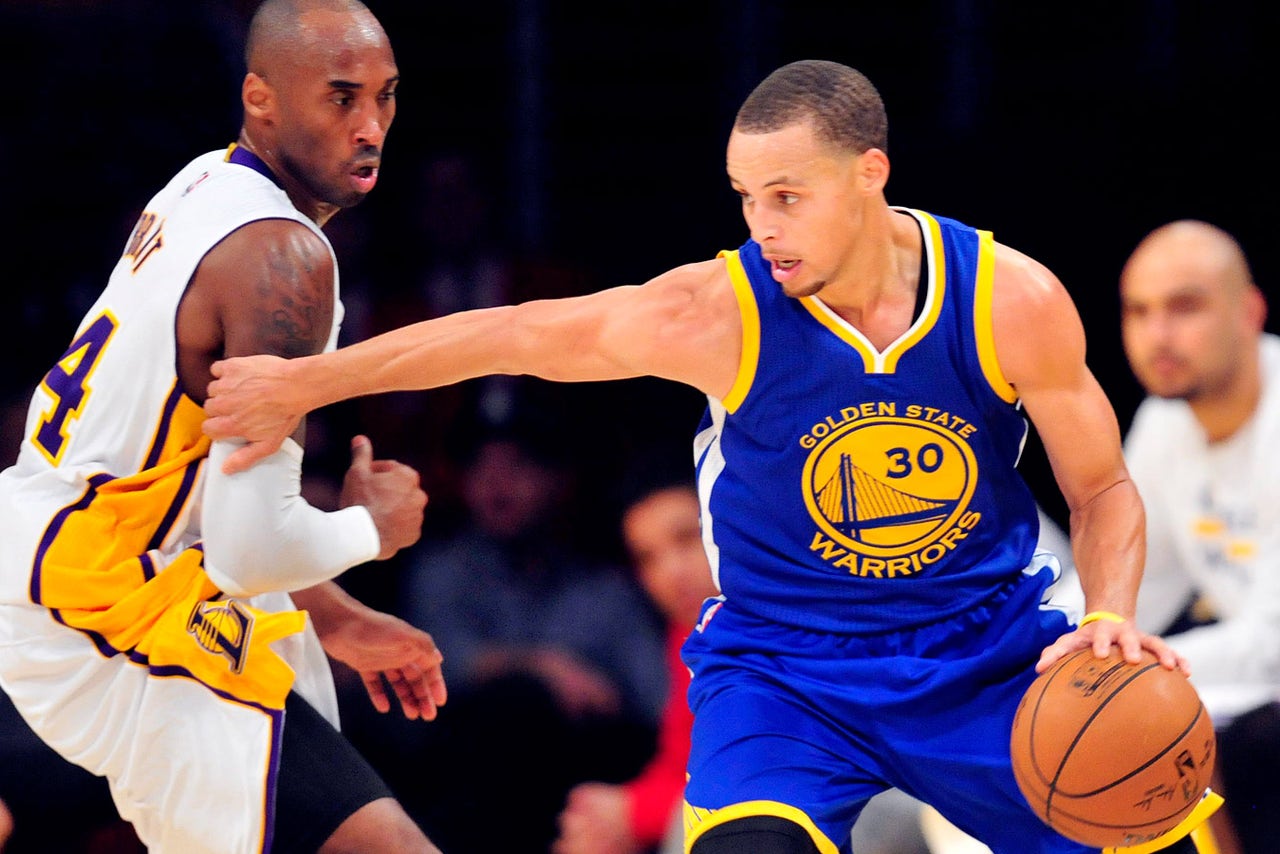 Stephen Curry still remembers the first time he met Kobe Bryant.
The Golden State Warriors star, who was a 19-year-old sophomore at Davidson at the time, was attending the Los Angeles Lakers star's annual skills camp in Orange County, and tried to soak up as much information as he could from the best player in the world at his position (and yes, Curry was a shooting guard back then).
When asked about Bryant's final appearance at Oracle Arena on Thursday -- if he even plays -- Curry was nothing but complimentary, and reflected back on his feelings during his first time playing against Bryant in an NBA games, via Inside Bay Area:
"I got that moment out of my system maybe the third or fourth preseason game I ever played," Curry recalled. "We played them at the Forum. It was pretty cool just to be in that building for one, but also to go against Kobe for the first time. After that, you kind of had to be ready to go. You couldn't have that star-struck moment any more.

"I let it go the first time, but you have to have that competitive fire against him because he has the same look in his eye and you know he's going to go right at you. Those are cool moments, though, to come into the league and play against the greats that you watched all the time and try to establish your own."
It's fascinating seeing Curry gush over another star given his current stature in the league.
Curry has now evolved the NBA's golden boy, reflected in this season's All-Star Game voting (even though he trails Bryant, who's retiring after this season, for first place by just over 300,000 votes). Guards entering the league are having those moments while going up against him, and he's appreciative to be apart of the next generation of stars to take the torch from Bryant and his generation:
"The greats set the stage and advance the league and create history and they pass the torch off to the next generation," he said. "That's the fun part about it. I know Kobe really appreciates that part of it, just hearing him talk about how other players in the league like myself that watched him growing up were impacted by what he did on the court.

"You know the game's in such a much better place because Kobe played in the league for 20 years," Curry continued. "We appreciate all he's done and we want to keep doing the game justice as we do what we do in our careers. He's a great example, obviously, of what to do on the court, and at least for myself, I want to take that and keep it going."
Oracle Arena has notoriously been filled with Lakers fans whenever Kobe is in town, though that has shifted recently with the Warriors becoming champions and a much better organization overall. It's much more difficult to get Warriors tickets now, too. 
How will the Bay Area fans respond to a legend who's scored more of his points against them than any other team?
Well, Curry believes Warriors fans will give Bryant the standing ovation and praise he deserves, and Curry looks forward to that moment -- as long as Golden State still gets the W.
---
---