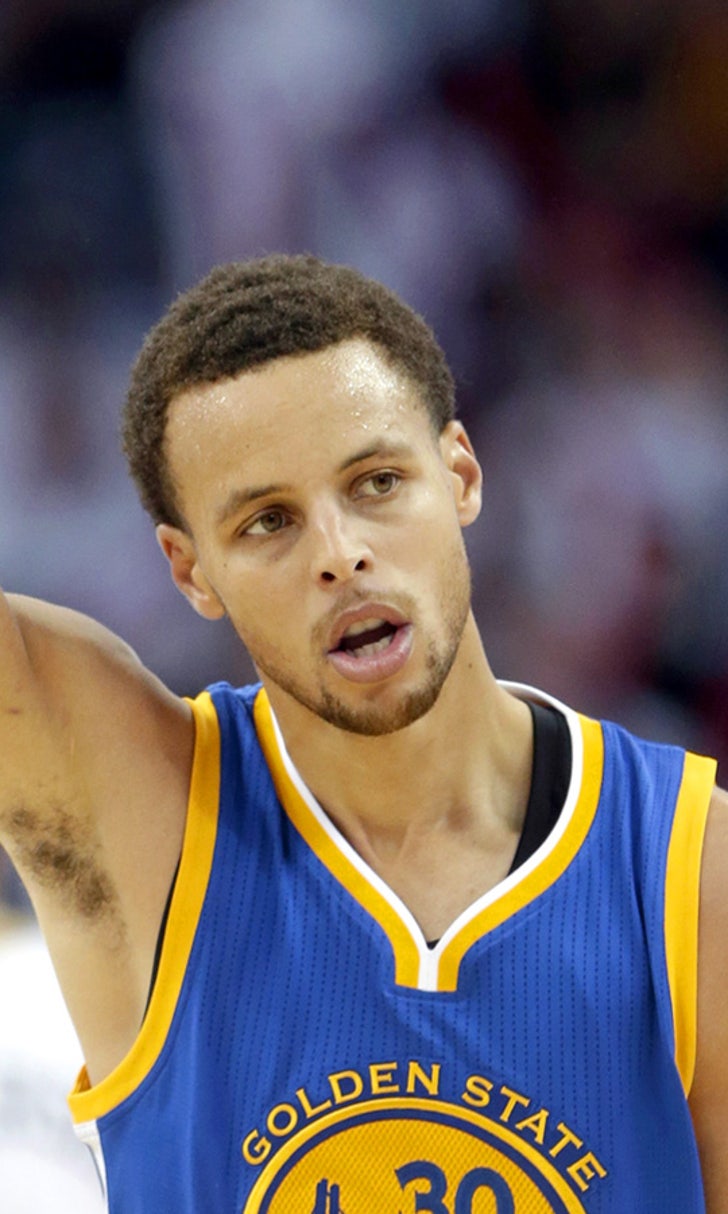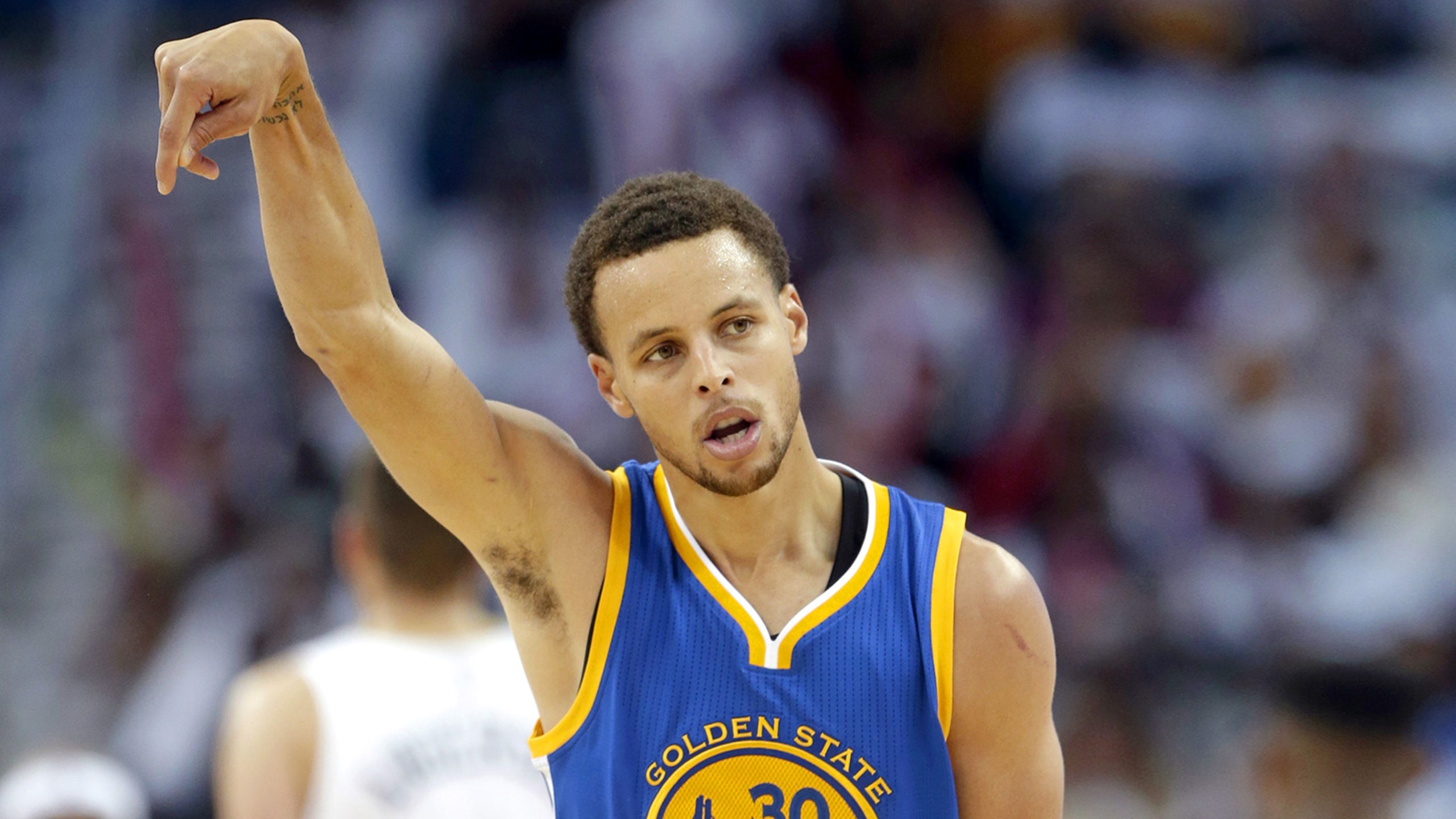 Stephen Curry on prospect of adding Kevin Durant: 'I'm very comfortable with our team'
BY Jovan Buha • February 3, 2016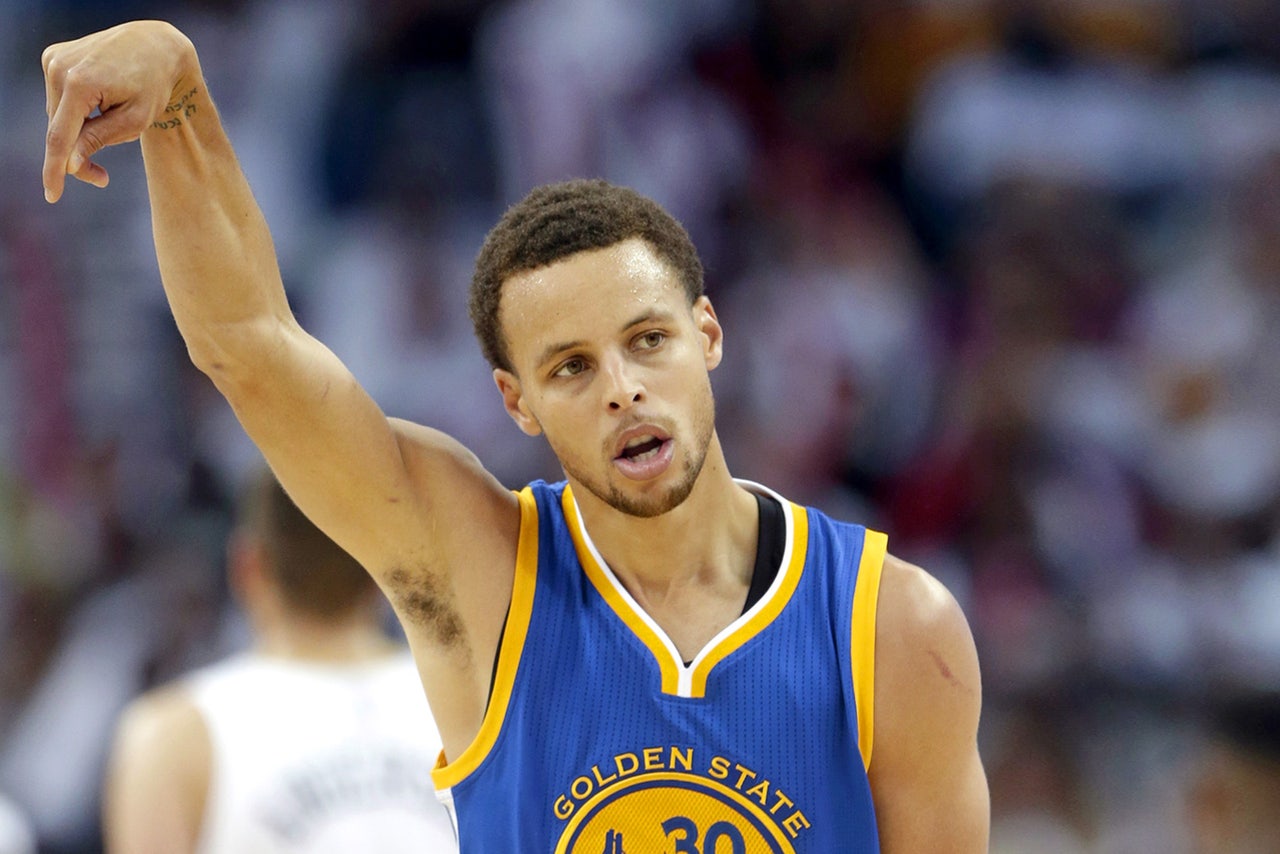 Everyone has an opinion on The Vertical's report that the Golden State Warriors are "significant frontrunners" to sign Kevin Durant.
Some think it's a no-brainer. Others feel it could disrupt an already historically great team. And, of course, there are always those who refuse to pick a side.
But arguably the most important opinion on the matter belongs to one Stephen Curry, the Warriors' franchise player and the current face of the NBA.
If the Warriors are to seriously pursue Durant, and give up so much in the process, one has to assume Curry will have to on be board with such a drastic plan. He can be a free agent in the summer of 2017, and if the Durant plan backfires -- either by Durant being a bad fit, or him not coming despite the Warriors giving up assets to sign him -- Curry could ultimately walk elsewhere (this, of course, is unlikely).
This isn't a LeBron James-type situation, where Curry wields a lot of the power with personnel decisions, but the Warriors would be foolish not to ask their franchise cornerstone of his opinion on adding another talent of similar magnitude.
In a recent interview with ESPN.com's Zach Lowe, Curry was asked how he felt about the prospect of signing a certain star free agent (i.e. Durant), he hedged his answer:
I won't make you say his name, but there are rumors your team might pursue a certain star free agent. You guys are 41-4, or 42-4, or whatever. Do you hear those rumors and think, "Wait a second. How much better could we possibly get? Why change anything?"

Not in those terms. I hear that stuff, and it's human nature to be interested in it. I'm very comfortable with our team, and obviously being 44-4.
Curry's response is in line with what a lot of people are thinking in light of the news: It's natural to think about adding a superstar, but why mess with a good thing? 
Sure, the Warriors' ceiling could be higher in theory. But is it worth the risk? Is it worth losing several key pieces -- including Harrison Barnes, Andre Iguodala and Andrew Bogut -- for an experiment that might not work?
With or without Durant, the Warriors will be the best team in the league on paper next season (barring an unforeseen trade or signing for another contender). They don't need Durant to win multiple championships. He could just make things a lot easier, and that in and of itself could make pursuing him worth it.
Adding another top-5 player to the Warriors, and then having four top-25 players (Curry, Durant, Draymond Green and Klay Thompson), would be virtually unprecedented. 
The late '00s Boston Celtics may be the closest recent example of a team with that much star power, but they never had a top-5, or even top-10 player (perhaps Garnett in 2008 and 2009). The Warriors would have two, and possibly three, depending on your view of Green.
Basketball isn't played on paper or on a computer, though, and there are legitimate reasons why the Warriors should be hesitant to Durant. They'd be compromising major depth to acquire him, and though they'd have veteran free agents lining up out the door to join a potentially historic team, we saw with the 2013-14 Miami Heat (among other recent examples) that doesn't always work out.
To clarify, Curry never said he's against the signing. He just doesn't think it's necessary. Perhaps he's just sticking up for his current teammates, which is the Curry thing to do. But once the summer rolls around, and the Warriors' ultimate plan of action is revealed, just know that Curry will have influenced that decision one way or another.
Jovan Buha covers the NBA for FOX Sports. Follow him on Twitter: @jovanbuha.
---
---