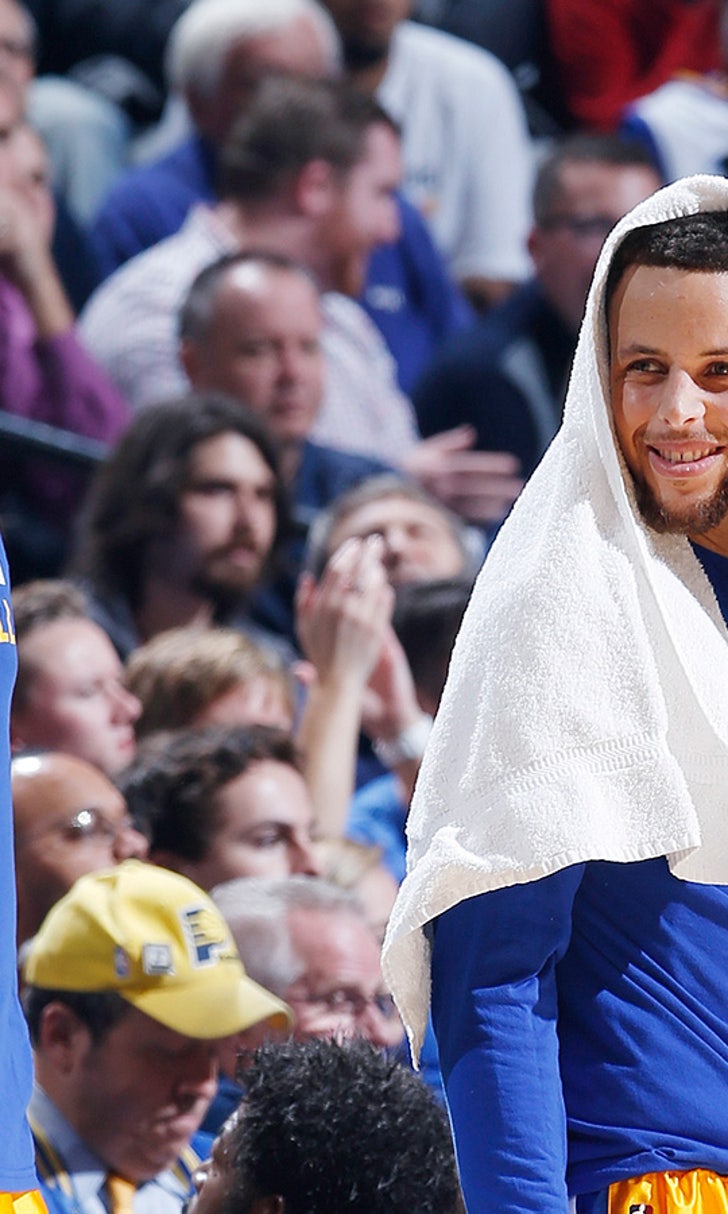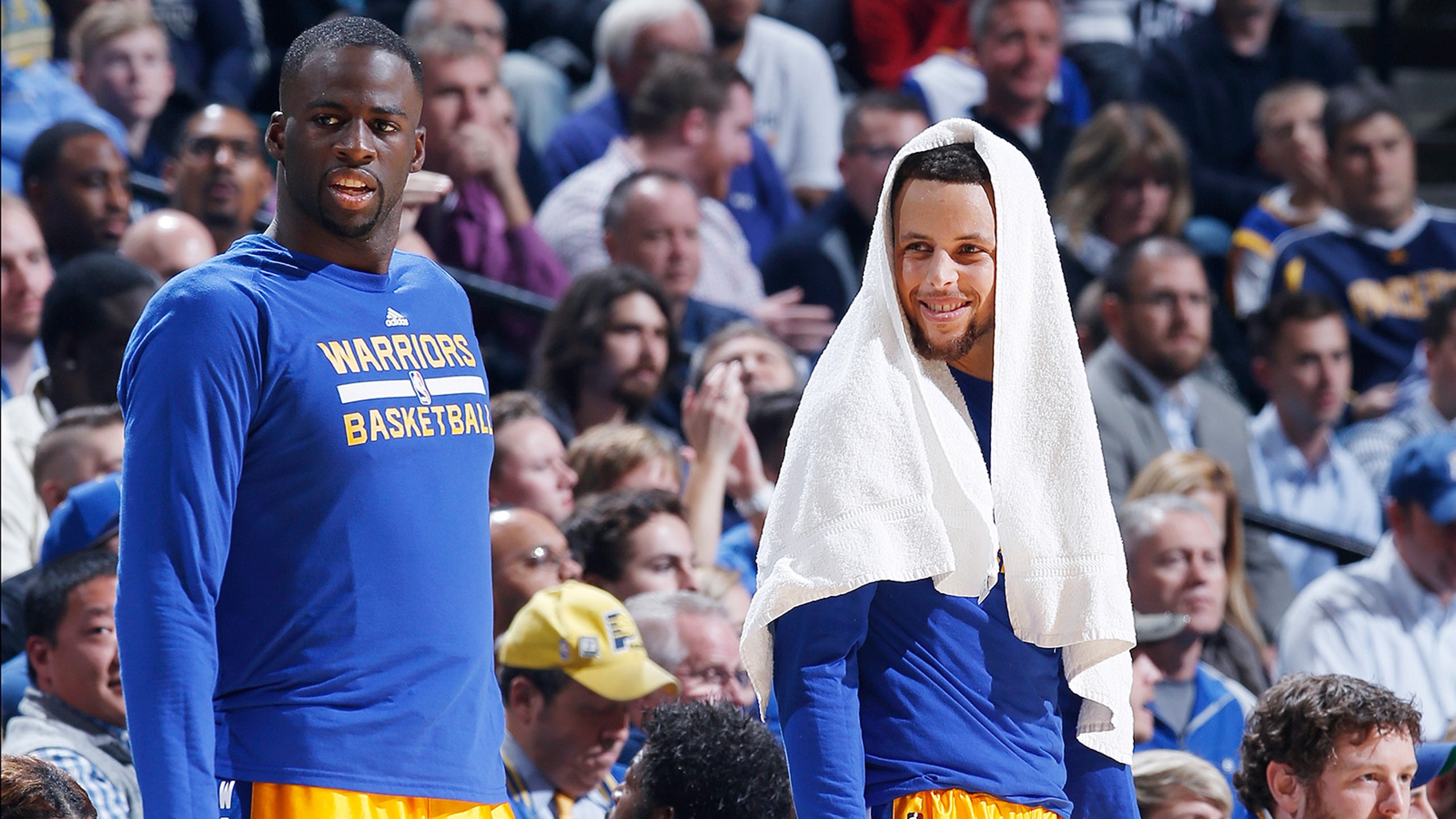 Stephen Curry: 'No pressure' on Warriors to beat Bulls' all-time mark
BY Jovan Buha • January 11, 2016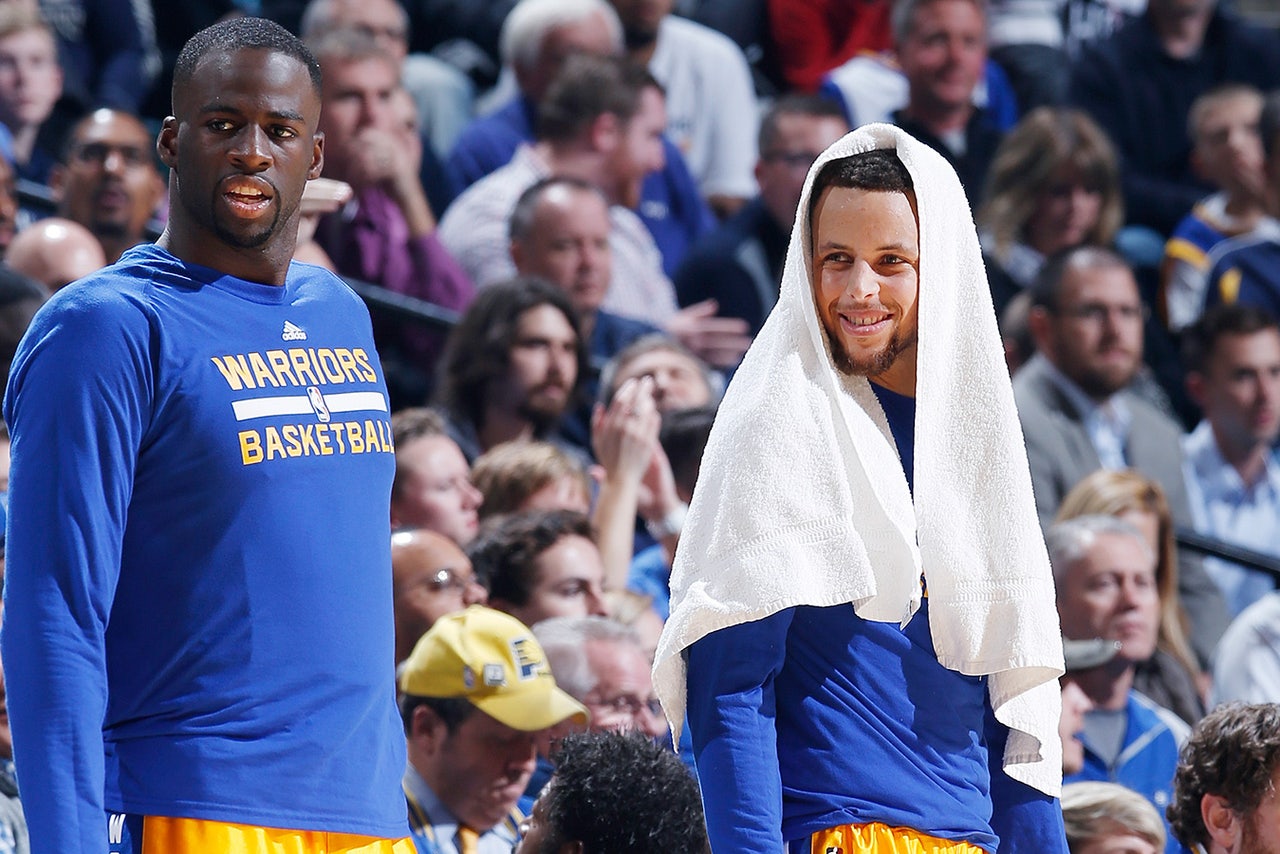 Editor's note: This was originally published before the Warriors' win over the Miami Heat Monday night, which pushed their record to 36-2. 
With a 35-2 record through 37 games, the Golden State Warriors are clearly on pace to match, if not surpass, the 1995-96 Chicago Bulls' 72-10 all-time regular-season record.
That sounds like it could be a lot of pressure, even for defending champs.
The Dubs need to go 38-7 to finish 73-9, and every win -- or loss -- tilts the probability scales. Golden State isn't just chasing another championship, they're chasing history. Not every championships team is memorable, but a 73-win team would quickly join the ranks of the all-time greats -- as long as they win it all.
"People ask us after games what it feels like to be whatever our record is at that point, and you get reminded where we are," Stephen Curry said after the Warriors beat the Sacramento Kings on Saturday night. "But when we're out there on the floor, we're not playing like if we lose, we'll be off the pace. There's no pressure when we're out there, so that's a good feeling."
But the Warriors don't look at it that way yet. At least not publicly, according to Inside Bay Area:
Last season, the Warriors were 31-6 through 37 games, and finished the season 36-9 -- a record that would put them at 71-11 this season. Only this year's squad is better, and 38-7 seems pretty reasonable.
"Who would have thought?" he said. "But it creates a conundrum to the rest of the season. Do you rest guys for the important goal, the championship? I think we will. I don't think the most important thing is that record. If it's attainable, we'll try to get it, but I think for the most part, having a healthy squad in June is what we want.

"We won't even talk about (the record) or address it until down the line. If we have that opportunity we'll talk about it, similar to the streak when we got to 17 or 18 (wins to start the season). Then (interim coach Luke Walton) brought it up said, 'Let's take it.' But we're not going to talk about it 40 games out."
The latter point amazes the team -- especially center Andrew Bogut, who is fairly candid in his analysis:
Bogut suggested breaking the record would be for naught if the Dubs don't win it all. They would go down as the greatest regular-season team ever, but why would that matter? A championship is the goal. It's fairly simple.
The schedule will only get harder for the Warriors from here on out, and that could ultimately be what prevents from winning 70 or 72 or 73 games.
The Warriors have yet to play the San Antonio Spurs or Oklahoma City Thunder, and they play the West's second- and third-best teams a combined seven times (four vs. the Spurs and three vs. the Thunder). It's unlikely the Dubs sweep those matchups, and even two or three losses could shift their record dramatically.
Though Golden State is ahead of the Bulls' pace -- Chicago started 34-3 in 1995-96 -- the Bulls didn't suffer their fourth loss until they were already 41-3.
"It's great," Green said. "But at the end of the day, it's 35 regular-season wins and that's it."
It's far too early to predict how the rest of the Warriors' season will go. Thirty-five wins is nice, but it's only halfway to 70. There's still a long road ahead, preventing even the joyous Draymond Green from getting too excited yet:
---
---