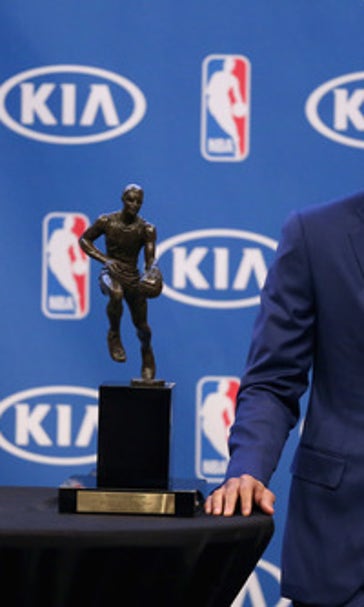 Stephen Curry is first unanimous NBA MVP, takes honor again
May 10, 2016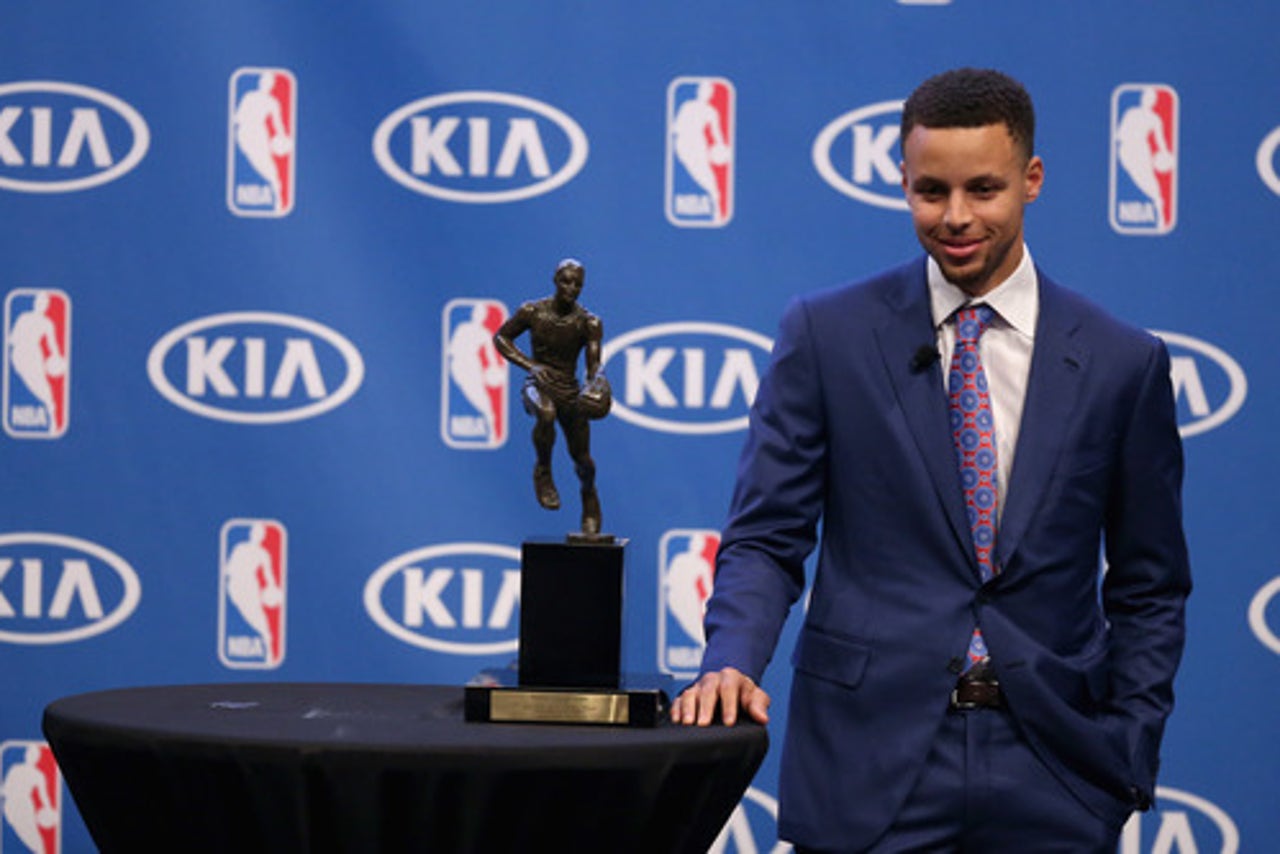 OAKLAND, Calif. (AP) Stephen Curry's desire to keep getting better while always striving to entertain at every stop on the schedule has the Golden State superstar being mentioned right along with the best ever, Michael Jordan and Magic Johnson.
And he just turned 28.
On Tuesday, Curry accomplished something those former stars never did: He is the first unanimous NBA MVP, earning the award for the second straight season after leading the defending champion Warriors to a record-setting season.
''I never really set out to change the game. I never thought that would happen in my career,'' Curry said. ''What I wanted to do was be myself. ... I know it inspires the next generation. You can work every day to get better.''
Curry is the 11th player in league history to be voted MVP in consecutive seasons and the first guard to do so since Steve Nash in 2004-05 and 2005-06. Curry received 1,310 points from the 130 media voters from the U.S. and Canada.
He was followed in the vote by Kawhi Leonard of San Antonio, LeBron James of Cleveland and Oklahoma City teammates Russell Westbrook and Kevin Durant. Curry's teammate Draymond Green was seventh.
Curry is the first two-time winner in franchise history, and Wilt Chamberlain (1959-60) is the only other Warriors winner. After guiding Golden State to its first championship in 40 years, Curry & Co. took that success even further to finish with 73 regular-season wins to top the mark set by the 1995-96 Chicago Bulls team that went 72-10.
''You make going to work every day, for me, a true joy,'' Warriors general manager Bob Myers said. ''It's very hard not to like you. I find it impossible. ... We should all appreciate this, appreciate this time, appreciate this moment because life is happening fast.''
In a stunning overtime performance Monday night, Curry showed exactly how he can take over a game in a matter of seconds. He returned from a sprained right knee to score 40 points - and 17 in overtime - in a 132-125 win at Portland to put his team up 3-1 in the Western Conference semifinals.
''He wants it,'' coach Steve Kerr said. ''There's no ulterior motive. He's constantly trying to improve with no agenda.''
Curry, now one of the most recognizable athletes worldwide, was presented with his MVP trophy Tuesday at Oracle Arena before trying to close out the series against the Trail Blazers at home Wednesday night. His teammates were on stage to cheer the latest accomplishment in a long list of them for the 6-foot-3, 185-pound point guard who many questioned whether he could succeed at this level.
With his dazzling ballhandling and jaw-dropping long-range touch from way, way back, Curry has forced defenses to extend. He made a record 402 3-pointers after no player had previously even hit 300 in a season.
''This is incredibly improbable. But there's a reason this is happening,'' Kerr said.
Curry averaged an NBA-best 30.1 points per game to go with 6.7 assists and 5.4 rebounds. He also led the NBA with 2.1 steals a game while shooting 50.4 percent from the field, 45.4 percent from 3-point range and 90.8 percent from the foul line.
From the start of the season, Curry vowed to take his game to another level - and did he ever. Now, all that matters to him is staying healthy and leading the Warriors to another title.
Curry understands the scrutiny that comes with being an MVP and playing on a championship team.
''They're going to have more of a spotlight, and people are going to ask questions about whoever it is,'' he said. ''When there are legends and people that I looked up to as a player - as a young kid, as a basketball player - Hall of Famers and guys that talk about our team, it means that obviously we're doing something good so we keep doing it. I take it with a grain of salt.''
---
---