National Basketball Association
National Basketball Association
Spurs-Celtics Preview
Published
Oct. 31, 2015 6:01 p.m. ET

San Antonio is still figuring out how to best use LaMarcus Aldridge, but two games into his first season with the Spurs, it's becoming clear that his level of inclusion in the offense isn't going to be as drastic as it was in Portland.
The power forward's third game with his new team comes Sunday in Boston as the Spurs begin a three-game East Coast swing.
Aldridge's 20.3 field-goal attempts per game over the previous two seasons trailed only Carmelo Anthony's 20.9, ahead of even the 20.0 of both Russell Westbrook and Kevin Durant. Tony Parker led the Spurs in that time with 12.8, and that's around the level of Aldridge's 23 shots through two games.
He's averaging 10.5 points in an offense that's thus far centered around Kawhi Leonard's 24.0 points and 19.0 shots per game, and Aldridge expects things to settle in shortly.
"Each game gets better," said Aldridge, who has averaged 22.7 points and 13.0 rebounds in three straight double-doubles against the Celtics. "I think it's a process for all of us - you know, how to use me. For me to find my spots, I have to be aggressive. Right now, I think I'm just getting the offensive boards, and that's fine for now."
The Spurs (1-1) recovered from Wednesday's season-opening loss in Oklahoma City with Friday's 102-75 home win over Brooklyn. Both Aldridge and Leonard had double-doubles in under 30 minutes, though it was a slow start with the Nets grabbing a 47-42 halftime lead before San Antonio broke out in a 34-point third quarter.
"That group has played together," Popovich said. "We did a different rotation tonight than we did in Oklahoma City just to have a little more familiarization out there. It worked out pretty well."
The Spurs have won the last seven meetings by an average of 12.1 points and 33 of 41 dating to 1993. The most recent meeting was a 101-89 final in San Antonio on March 20 with Leonard scoring 22 points. They've also won six straight against the Eastern Conference by an average of 15.8 points.
Boston (1-1) is completing a season-opening three-game homestand, and coach Brad Stevens is looking for offensive improvement after his team shot 37.6 percent in Friday's 113-103 loss to Toronto.
"We had a lot of misses. Some of them were good looks, some of them weren't," Stevens said. "We have to move the ball better and continue to probe for better shots."
Marcus Smart has gotten off to a slow start (5 of 19), as has backcourt mate Avery Bradley (6 of 17), Evan Turner (4 for 16) and newcomer David Lee (4 of 13), but Bradley said it's just taking time to develop an identity. None of their top-three scorers so far - Isaiah Thomas, Amir Johnson and Jae Crowder - began last season with the team.
"We're all trying to figure each other out still with the groups that we're playing with," Bradley told the team's official website. "I feel like we will continue to get better, but the main thing is just slowing down and playing free."
The bench has at least been productive with sixth-man Thomas averaging 26.0 points on 48.6 percent shooting, while newcomer Johnson is at 13.0 on 64.3 percent. Boston's reserves have accounted for 59.5 percent of its scoring, but that's not terribly difficult to do with the starting five averaging a league-low 43.5 points.
---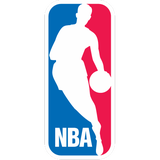 Get more from National Basketball Association
Follow your favorites to get information about games, news and more
---