National Basketball Association
National Basketball Association
Spurs 117, Kings 112
Published
Mar. 29, 2012 6:48 a.m. ET

Manu Ginobili talked about wanting to find his rhythm after helping the San Antonio Spurs win yet another road game.
However, Ginobili certainly resembled the slashing, high-scorer that he has been throughout his nine seasons with San Antonio. Coming off the bench, he scored 20 points in 25 minutes and the Spurs beat the Sacramento Kings 117-112 on Wednesday night for their sixth straight victory.
Ginoboli hit some key baskets in the fourth quarter when the deep and talented Spurs pulled away for their ninth victory in 10 games.
Ginobili has been playing well of late, but said he's still trying to fine-tune his game during a season where several injuries forced him to miss 29 games.
''I'm still trying to get in a rhythm,'' said Ginobili, who hit three 3-pointers and was 8 of 12 overall. ''I'm getting there, it's been much better the past 10 days. I'm not at my best, but I'm letting it come to me. I'm trying to be more of a creator than a finisher.''
Spurs center Tim Duncan said the team is the deepest in his 14 seasons with the Spurs. That was evident against the Kings, whose backups were outscored 55-20 by the San Antonio reserves. Rookie Kawhi Leonard was the only San Antonio player to go over 30 minutes, which was an important because coach Gregg Popovich's team was playing its fifth game in six nights. And the Spurs won all five games.
''Pop doesn't allow us to look for excuses,'' Duncan said. ''He's doing a good job of keeping everyone fresh. He takes a lot of those excuses away.''
The Spurs continue to thrive on the road. Since starting the season losing eight of 10, the Spurs have been difficult to beat away from home. The victory was their 13th in 15 games and their seventh consecutive victory overall in Sacramento. San Antonio has defeated the Kings in 13 of 14 games.
Leonard had 19 points, Duncan added 18 points and eight rebounds, Gary Neal scored 13 points, and Tony Parker had 10 points, 10 assists and seven rebounds.
The Spurs shot 54 percent overall, but were especially effective in the final two quarters when they shot 66 percent and scored 64 points.
''They play like a championship team. They play together and they look like they love playing together,'' Kings rookie point guard Isaiah Thomas said. ''That's a team we need to look up to because they are very solid in every area.''
Thomas scored a career-high 28 points and had 10 assists for Sacramento. DeMarcus Cousins had 25 points and 11 rebounds, Marcus Thornton added 18 points, and Jason Thompson had 15. The Kings have lost four straight.
''You have to play perfect against this team,'' Kings coach Keith Smart said. ''You need a perfect effort from pretty much all of our guys who played tonight.''
Ginobili, who had his fifth 20-plus game this season, hit a 3-pointer and came back quickly with a three-point play to put the Spurs in front 113-103 with 37 seconds left to play.
Sharing the ball and running their offense precisely, the Spurs managed to maintain the lead throughout the fourth quarter. Stephen Jackson made a fast-break layup off a pass from Parker, and Neal followed with a baseline drive, giving San Antonio a 103-96 at the 3:47 mark.
''We didn't have this kind of depth last year,'' Popovich said. ''Our young players allow us not to overplay our veterans like Timmy and Tony. But down the stretch tonight I thought our experience really showed.''
Neal made a 3-pointer and followed with consecutive baskets early in the fourth quarter, and Leonard's corner 3 put San Antonio ahead 93-86 with just under 9 minutes remaining.
The Spurs shot 70 percent (13 of 20) in the third quarter, yet were still outscored 29-28 by the Kings. Duncan had eight points in the third to help the Spurs take an 81-78 lead.
Notes: Kings reserve John Salmons missed the game because of a sore right hip. ... Signed on Tuesday and playing in his second game with the San Antonio, Patty Mills made his first basket as a Spur, hitting a 3-pointer in the second quarter when he scored seven points. ... Thornton was hit in the head during a wild scramble for the ball in the closing seconds of the third quarter. He was tested for a concussion and was back on the court midway through the fourth quarter.
---
---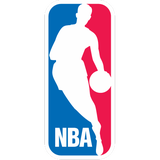 Get more from National Basketball Association
Follow your favorites to get information about games, news and more
---