Cleveland Cavaliers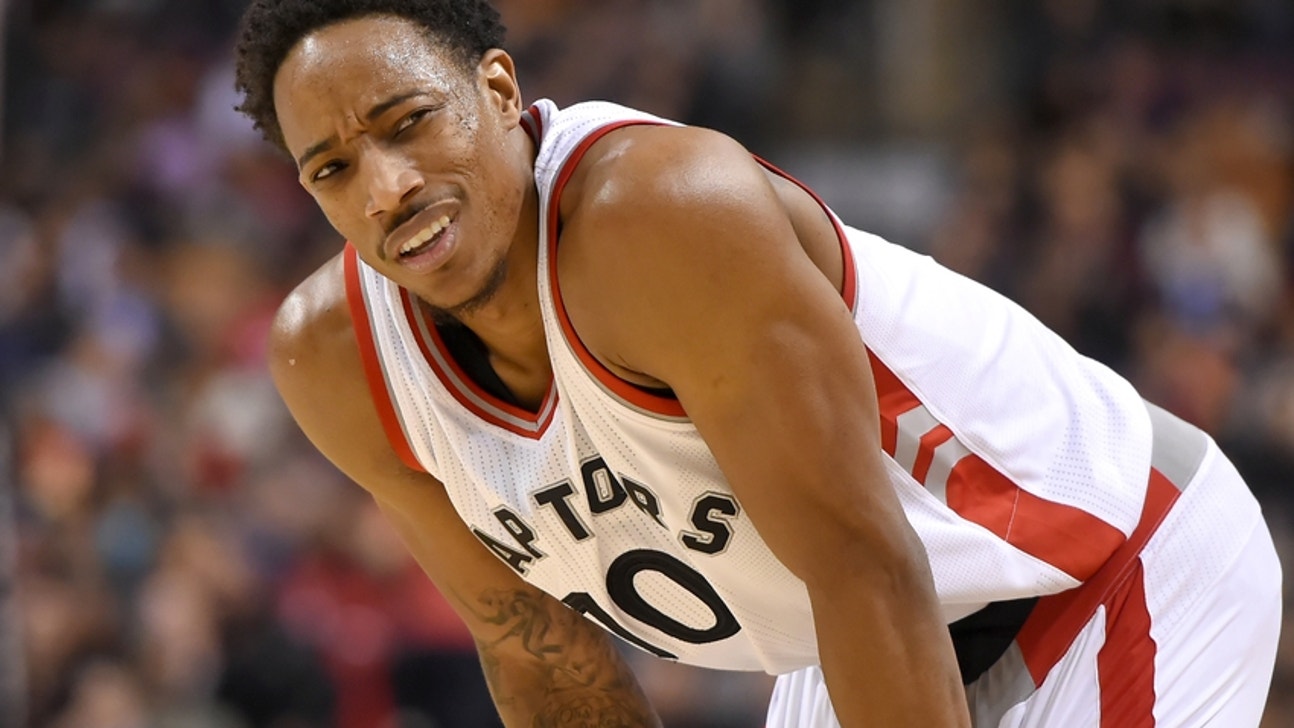 Cleveland Cavaliers
Sorry Toronto, the Cavaliers are the best team in the East
Updated
Mar. 5, 2020 12:52 a.m. ET

Fansided, Kellen Becoats/Fansided
It's been a great season for the Toronto Raptors, but the Cleveland Cavaliers still reign as the best in the Eastern Conference.
The Toronto Raptors are nipping on the heels of the Cleveland Cavaliers at the top of the Eastern Conference standings. They are as deep as they've ever been, enjoying a career year from DeMar DeRozan, and boast the most efficient offense in the league — about 1.5 points per 100 possessions better than the vaunted Golden State Warriors and the most efficient mark in league history relative to the league average.
Although the Raptors have already lost three times to the Cavaliers, those losses were by a combined 11 points. Toronto's strength of schedule adjusted point differential (historically a better measure of team strength than win-loss record) is also significantly ahead of Cleveland's.
In short, there are enough complicating factors that it's worth asking if the Raptors have finally caught up to the Cavaliers. Is it possible that Toronto, despite dropping all three of their head-to-head matchups, could be better than Cleveland?
The short answer to this question is no. In the case of Cleveland, the statistical measures and any place where the Raptors appear to have drawn close or surpassed the Cavaliers, may not be telling the whole story. The difference, as we saw on Christmas Day, is that the Cavaliers still have the best player in the league — LeBron James.
Who's guarding LeBron?
It's hard to quantify exactly how much LeBron James gives to his teams, but he's a nightmare to match up with on the defensive end. Few players outside of Kawhi Leonard or Jimmy Butler can make LeBron curse to himself, and the Raptors lack that ball-stopper who can force LeBron out of his comfort zone.
Toronto signed DeMarre Carroll before last season hoping that he could fulfill that role but Carroll only played in 26 games last season before gutting out a few great performances in the playoffs. Looking back at the Cavs-Raptors series in last year's Eastern Conference Finals is a pretty good point of comparison for how LeBron changes the series.
In Toronto's two wins in the series, Carroll did everything he could to keep LeBron quiet, but LeBron still shot a combined 20-of-33 from the field. Norman Powell and Terrence Ross are both having strong seasons, but neither is the kind of elite defender needed to really take a bite out of LeBron's efficiency, or at least up his energy output. When the game gets tight, the Cavaliers can go to LeBron and Toronto still doesn't have an answer.
Backcourt bliss
The one advantage the Raptors have over the Cavaliers is their backcourt. Few backcourts in the league match Kyle Lowry and DeMar DeRozan's ability on both sides of the court. Lowry is typically described as a "bulldog" who hounds opposing guards around picks, makes gritty plays and can be whatever his team needs. Meanwhile, DeRozan is doing his best Michael Jordan impression this season, living in the mid-range and scoring 27.9 points a game.
We've seen what DeRozan can do when he's on fire like he was in the first month of the season when he was dropping 33 points per game on folks and with his shot selection green-lighting everything. Both players were up and down in their series against Cleveland, but when they played well, the Raptors were able to stay competitive.
While Kyrie Irving is incredible in his own right (just ask Klay Thompson), the loss of J.R. Smith could be detrimental for Cleveland. Smith struggled after his contract holdout led to him starting the season out of rhythm. He was finally starting to find his stroke just before he broke his thumb and we likely won't see him until March or April.
Playing himself back into shape right before the playoffs isn't an ideal position for Cleveland to be in. Smith's replacement, DeAndre Liggins, has looked solid in his spot starts for the Cavs thus far, operating in an Andre Roberson role, but this team likely will need Smith in the playoffs when teams have more time to game plan for specific opponents.
Without Smith, the Cavs are slightly vulnerable at the shooting guard position. But Irving can help mask that deficiency, so the Raptors need another advantage somewhere else on the floor.
Top gear
The Raptors have pushed Cleveland in each of the team's three games this season but always seem to falter down the final stretch of the game. Toronto has lost by a combined 11 points in the teams' three games against each other, but the Cavaliers have always managed to get major stops in the final two minutes. When you're talking about closing a game, pitting the Cavs glut of closing talent vs. Lowry and DeRozan isn't a fair fight.
The Raptors duo is fairly good in clutch situations, but they can't combat the late-game heroics of Irving and LeBron while also having to worry about those two kicking the ball out to shooters like Love, Channing Frye or Richard Jefferson. It was Irving who hit the dagger three-pointer in the Cavs' first win over Toronto. However, in the most recent game, a 116-112 Cleveland win, Love and Tristan Thompson iced the game with some clutch free throws. When a team has that many options and doesn't rely on its best two players to polish off games, it makes them a hard out.
Even when zooming out and looking at the team's two styles of play throughout the season, it just seems like Cleveland has another gear compared to most other teams. Take its Christmas Day game against the Warriors, for example. Cleveland was facing a 14-point deficit going into the 4th quarter and the Warriors looked like the better team all game.
It didn't matter. Irving and LeBron went to work, probing Golden State's defense for openings and taking advantage of breakdowns.
This ultimately culminated in Irving's game-winning shot, but it'd be hard to not also talk about Jefferson's massive dunk and Iman Shumpert's three-pointer with a little under five minutes remaining that kept Cleveland in the game. Truth be told, if the Cavs are within five points with two minutes left, I'd take them over any team in the league because it just appears like they want it more and they know how to get it done. Toronto has done well closing out teams this season, but they don't have the same offensive options or prowess that their competitors to the south possess.
That's to say nothing of how much the Raptors ride Lowry and DeRozan to produce on the offensive end. LeBron, Irving and Love have also got assorted amounts of rest when the team is playing, shall we say, less-important games. The Cavs' Big Three are all playing less minutes than they did last season while the Raptors are maxing out their two best stars in pursuit of Cleveland and the No. 1 seed in the East. DeRozan has been incredible to watch this season but continuing this offensive efficiency deep into May just doesn't seem sustainable.
If Cleveland can continue to walk through the Eastern Conference while keeping its stars' minutes down and utilizing its top gear when needed, it's hard to see Toronto finding a way to improve and get past them.
So what now?
Many will hate to hear it, but the East is pretty much a crapshoot for anyone but the Cavs for the foreseeable future. It's just very hard to bet against a team that has LeBron, Irving, and Love playing as well as they have been.
Toronto is one of the teams in the East that plays the Cavs tough and makes them think on both sides of the court. This is likely going to culminate in another competitive Eastern Conference Finals in which we all contemplate the idea of a Finals in Toronto before LeBron and Friends bring us back down to Earth. But to be clear, that's still an impressive accomplishment.
Some teams would kill to be automatically slotted into the conference finals (looks sideways at Chris Paul and the Clippers). But it will take a monumental trade or another injury to one of Cleveland's stars for Toronto to be playing basketball in June. Some advice when the Raptors get there: Don't make the same mistake Jeff Teague did last year when he awoke the beast.
More from FanSided
This article originally appeared on
---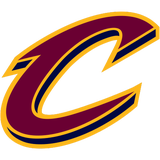 Get more from Cleveland Cavaliers
Follow your favorites to get information about games, news and more
---