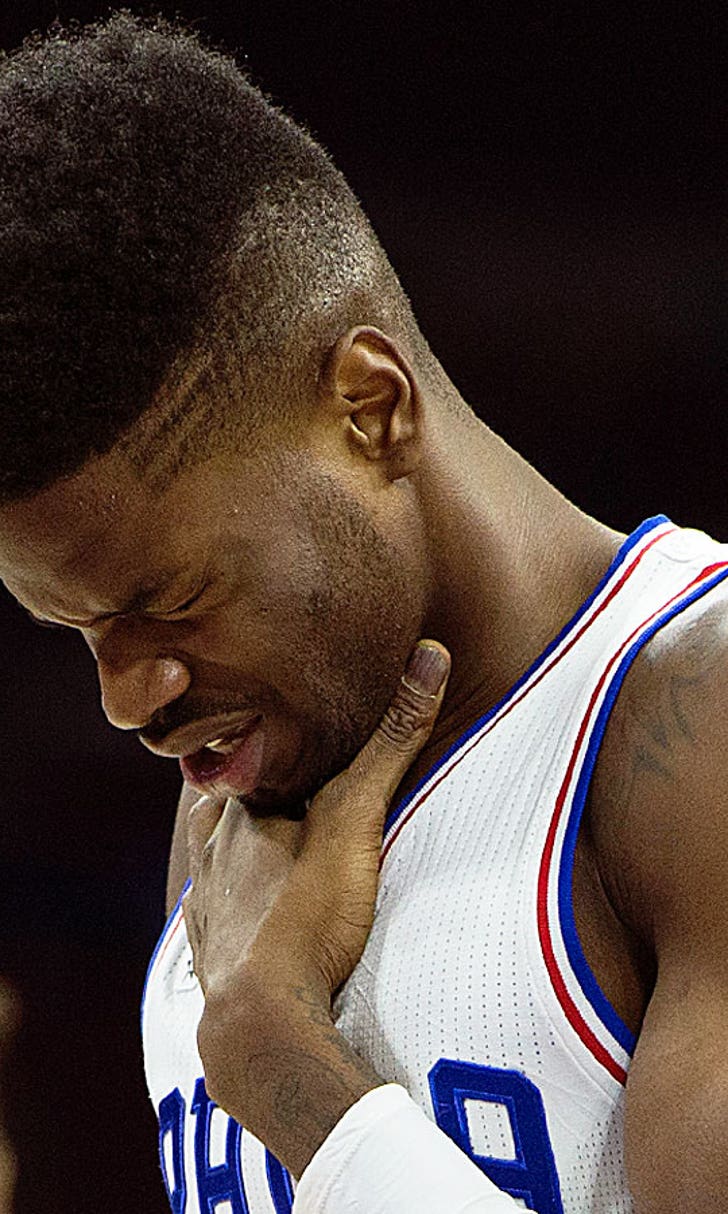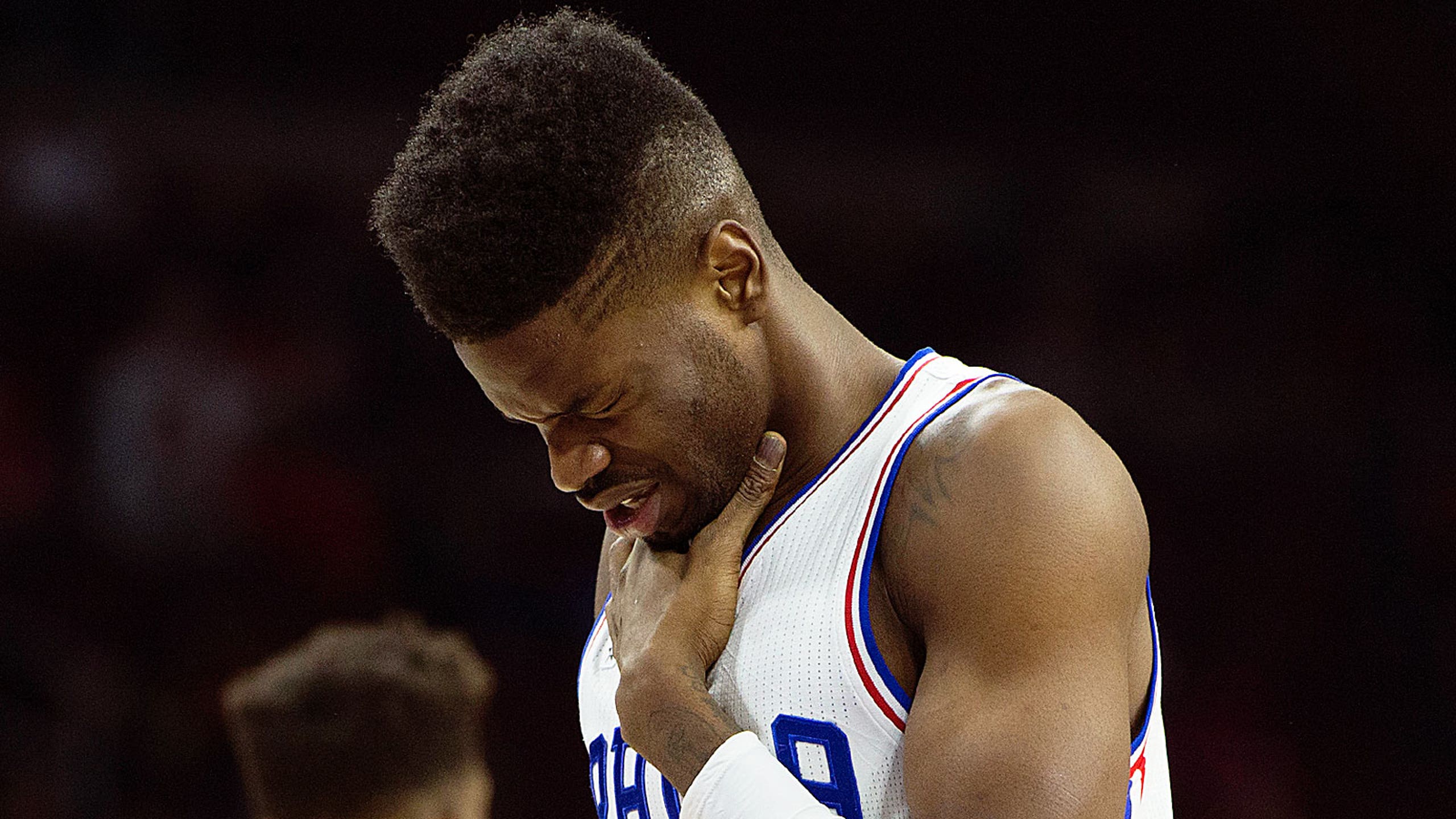 Something he ate? Nerlens Noel walks out of tipoff circle for emergency potty break
BY foxsports • January 15, 2016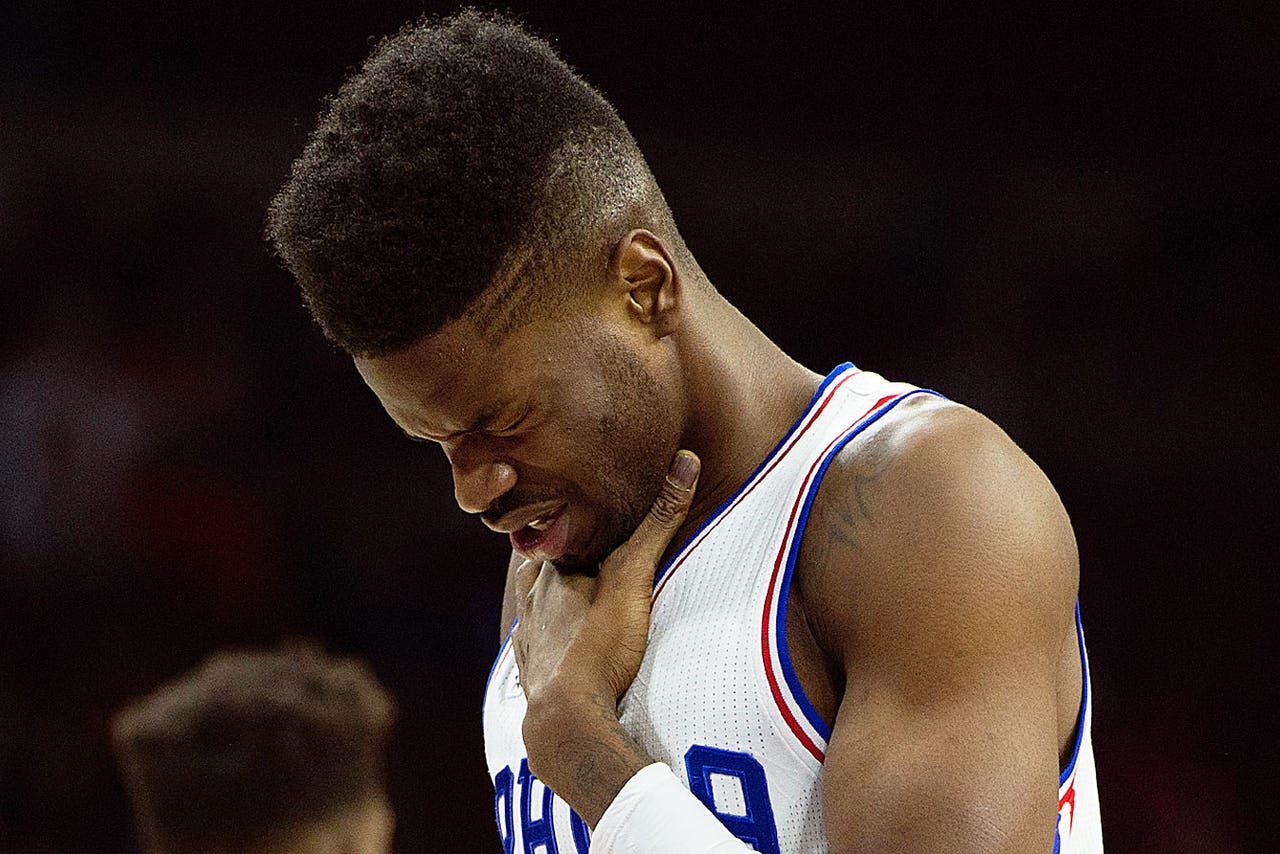 It's one of the biggest frustrations for any parent. Whether it's getting ready to leave or it's bedtime, time to go to school or simply in the middle of the night … the kids taking one of those "I can't hold it anymore" potty breaks at the worst possible time.
With that in mind, on Thursday night the world was offered further proof that coaching the Philadelphia 76ers is like coaching a bunch of little kids out there.
In an odd scene just before the start of the worst team in basketball's home game against the Chicago Bulls, starting power forward Nerlens Noel, standing at center court to take the opening tip, stood up, looked over to the 76ers bench and ran off the court.
Instead, prior to the opening tip even taking place, coach Brett Brown executed a substitution, placing Carl Landry into the game with clock reading 12:00.
According to the game notes provided by The Associated Press: "Noel left the court due to nausea just prior to the opening tip."
According to Eric Freeman of Ball Don't Lie: "Players leave when nature calls fairly often during games, but we usually don't see it before the opening tip. Noel either appears to have planned poorly or eaten something that didn't agree with him. The Sixers described his ailment as "light nausea" -- here's hoping he felt OK later on in the night. "
One would imagine Noel made it through the night, seeing how he entered the game with 8:11 to play in the first period and played 24 minutes, or five more than Landry.
But perhaps he should have stayed on the toilet. When Noel entered the game the 76ers were up 9-6. Twenty-three seconds later they were down 10-9. And when the game was over, the Bulls had a 115-111 win in overtime, the 76ers had a 4-37 record, and Noel had a minus-18 rating. Landry was plus-12.
The Associated Press contributed to this story
---
---