National Basketball Association
National Basketball Association
Some surprise: Oden out for season again
Published
Nov. 18, 2010 7:39 p.m. ET

Calling Greg Oden the unluckiest guy ever to pick up a basketball doesn't do him justice.
It doesn't get the Portland Trail Blazers off the hook, either.
Oden, we come to find out, had hip surgery as a sixth-grader that left one leg shorter than the other. That explains why even when healthy, he always seemed to be limping. He had surgery a second time to repair a torn wrist ligament as a senior in high school, pushing back the start of his college career at Ohio State by several months.
Whether the Trail Blazers overlooked those red flags or simply underestimated Oden's fragility when they made him the No. 1 pick in the 2007 draft, the template for his pro career was already set.
Oden's much-anticipated NBA debut in 2008, already delayed more than a year because of surgery on his right knee, was nearly derailed after just a handful of plays. He only missed two weeks in that instance, but hasn't played in a regular-season's worth of games since.
On Wednesday night, the Trail Blazers announced that Oden was being shut down for the third time in four years to undergo surgery on his left knee, the patella of which cracked just 20 months ago when he ran into a teammate.
Everyone agrees that Oden, a 22-year-old dedicated to his craft, deserves better. Some pointed out that Kenyon Martin returned as a solid player after similar surgeries on both knees, but he's back to being hobbled again. Others noted that Amare Stoudemire, Jason Kidd and Zach Randolph, among others, have come back from microfracture surgery on one knee and prospered.
Only time and a sea-change in luck will tell if Oden manages to do the same. What's certain is that it won't happen in Portland.
The Trail Blazers acknowledged as much even before the injury, letting a Nov. 1 contract extension deadline lapse and granting Oden unrestricted free agency this summer. In retrospect, that turned out to be a smart business decision. As long as we're looking backward, though, it's worth wondering just how well the Blazers have learned the lessons of the past.
The franchise took Bill Walton from UCLA with the No. 1 pick in 1974, then watched helplessly as a raft of breaks - nose, foot, wrist and leg - cut deeply into his playing time the first two seasons. In his third season, the Trail Blazers won it all.
The season after that, another wave of injuries forced him to the sidelines, where Walton remained the season afterward, purposefully sitting out to protest what he labeled unsatisfactory medical treatment by the Portland staff.
None of that, though, deterred the Blazers from taking Sam Bowie ahead of Michael Jordan in the 1984 draft. They have rued the day ever since. Three years ago, they judged Kevin Durant too fragile, chose Oden instead, and everyone knows how that turned out.
On Thursday, coach Nate McMillan drew the short straw and had to defend a history he had very little part in.
''When things go wrong, we as a society, we all want to find someone to point the finger at, or blame, and sometimes things just happen,'' McMillan said. ''These injuries, each one of them, they just happened.''
There's no arguing with the last part. And maybe it's coincidence, too, that just about everybody in the organization from president Larry Miller on down rushed to the defense of a medical and training staff that already has a long line of patients - beginning with franchise player Brandon Roy - suffering problems with the same joint as Oden.
Portland's trainer, Jay Jensen, said the team constantly reviews its training regimen and seeks opinions and reviews outside the organization. In Oden's case, when they saw the MRI revealing the extent of the damage, ''We felt like we had been told somebody close to us had died.''
Fortunately, it's not that bad.
But if Oden is ever going to have a useful life in the NBA, he should think about getting away from Portland as fast as his crutches will carry him. As for the Trail Blazers, somebody needs to take an eraser and wipe out what's left of an institutional memory still stubbornly locked in on the belief that any good big man will always be better than a good small one.
Because to prove that, he's got to be upright long and often enough so the comparison is even worth making.
---
Jim Litke is a national sports columnist for The Associated Press. Write to him at jlitke(ar)ap.org
---
---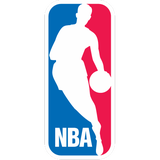 Get more from National Basketball Association
Follow your favorites to get information about games, news and more
---