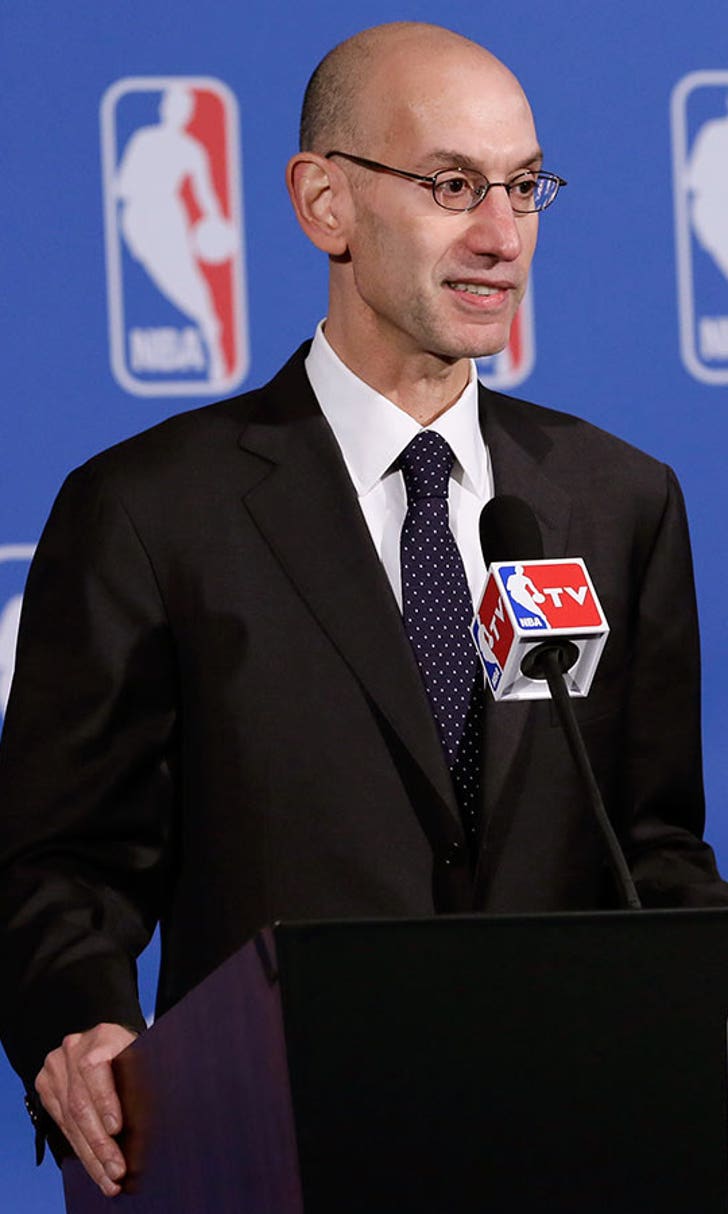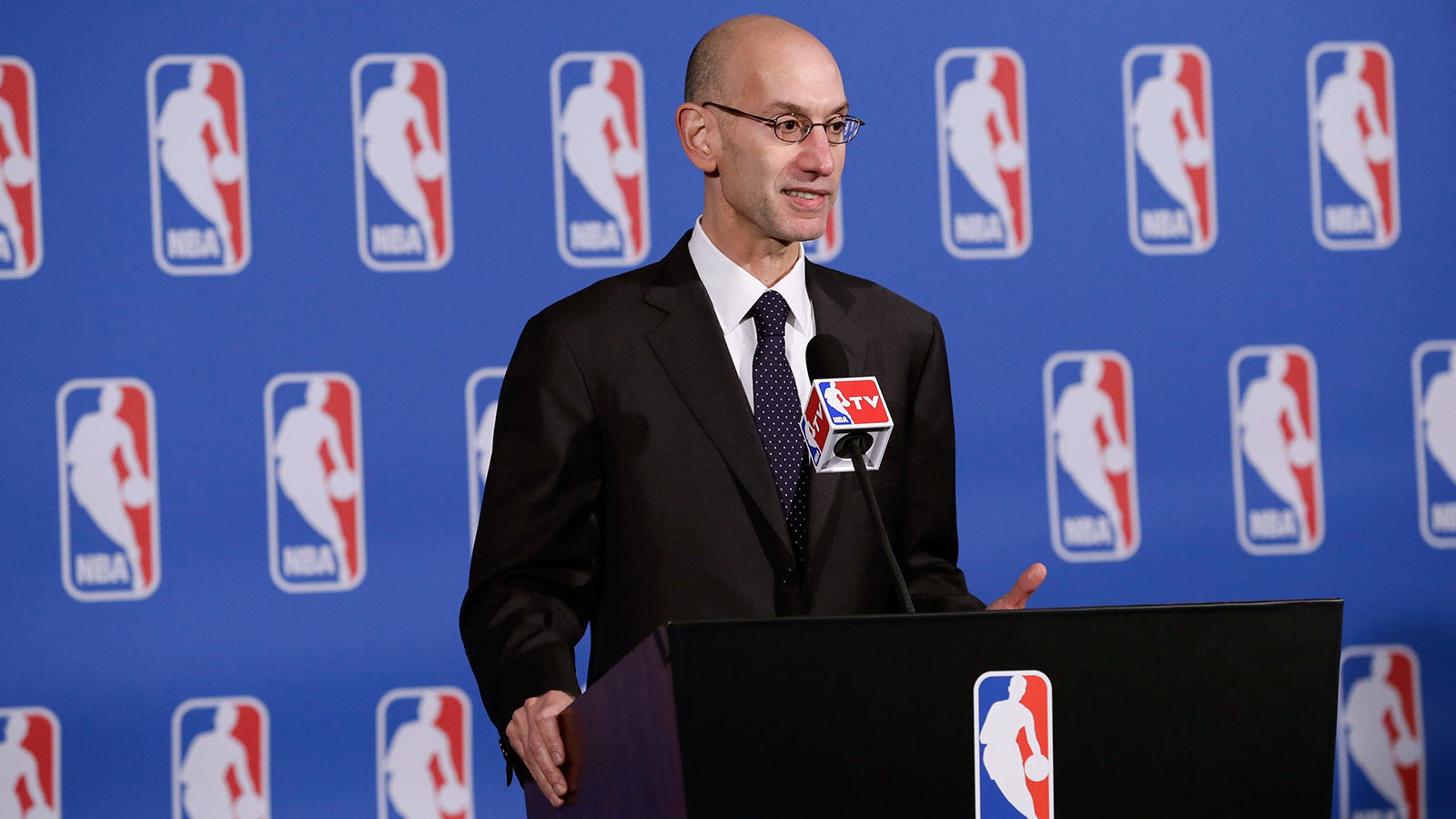 Silver wants NBA to explore fixing 'unfairness' in playoff structure
BY foxsports • February 5, 2015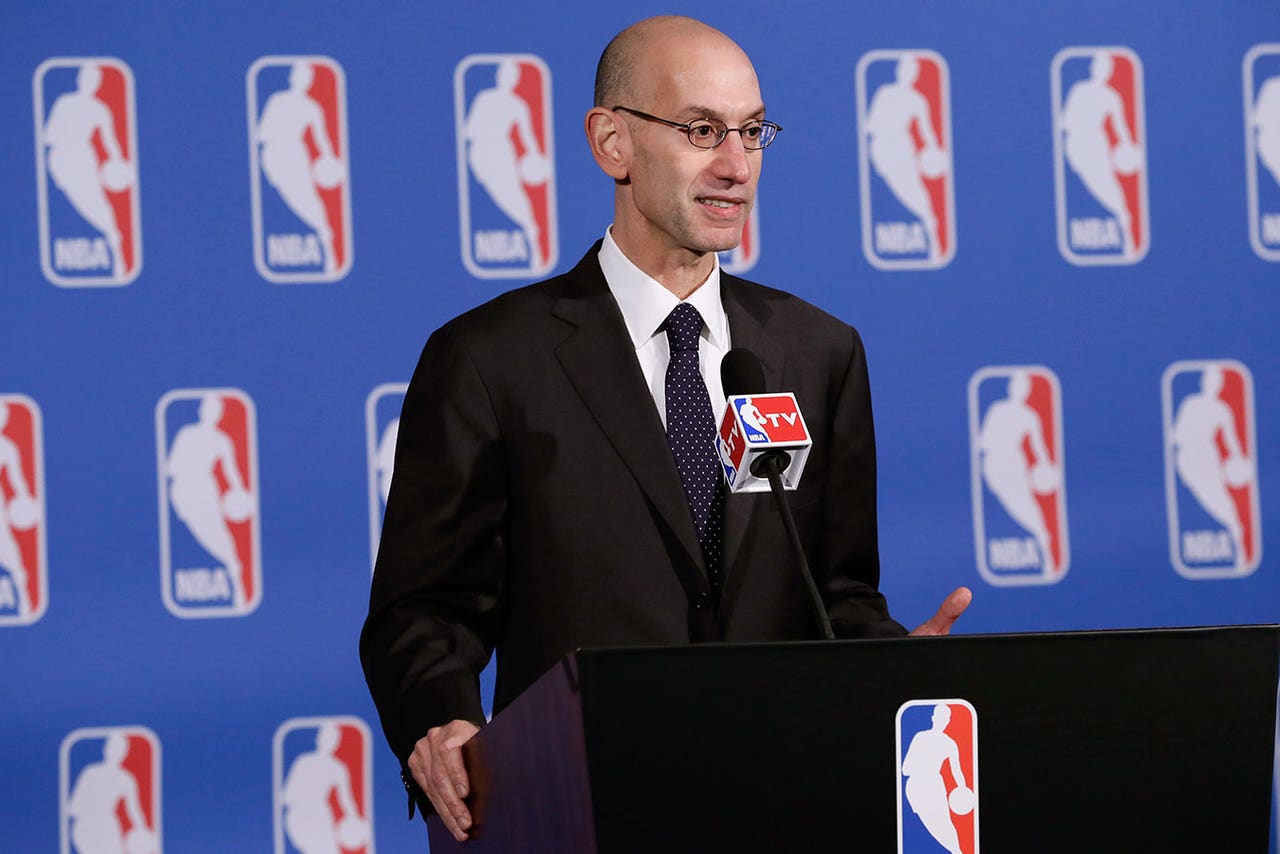 NBA commissioner Adam Silver has quicky shown he won't shy away from big changes, throwing his support behind legalized sports gambling in the U.S. and possibly expanding All-Star rosters while changing the way players are selected.
Now, Silver has dropped another idea that should be a hit with NBA diehards -- fixing the league's playoff structure.
In an interview Wednesday night during the Mavericks-Warriors telecast on Comcast Sportsnet Bay Area, Silver took questions from fans via Facebook, including one that asked whether the commissioner would consider putting the top 16 teams in the playoffs, regardless of conference, especially given the huge disparity between the East and West.
"Ultimately we want to see your best teams in the playoffs. And there is an imbalance and a certain unfairness," Silver said.
Silver said the league should consider a proposal where the division winners would automatically get into the playoffs, followed by the next 10 best teams, regardless of conference.
"There are travel issues, of course, but in this day and age every team, of course, has their own plane, travels charter.
"I don't think the discussion should end there. And as I've said, my first year I was studying a lot of these issues, and year two is time to take action. It's something I'm going to look at closely with the competition committee. A lot of owners have strong feelings on it, but I think it is an area where we need to make a change."
Silver's suggestion would eliminate losing teams making the playoffs, such as last year's Atlanta Hawks, who finished with a 38-44 record but got into the East playoffs, while the Suns, at 48-34, were left out of the West playoffs.
Watch the entire interview with Silver in the video below (the part about restructuring the playoffs begins at about the 5-minute mark):
---
---