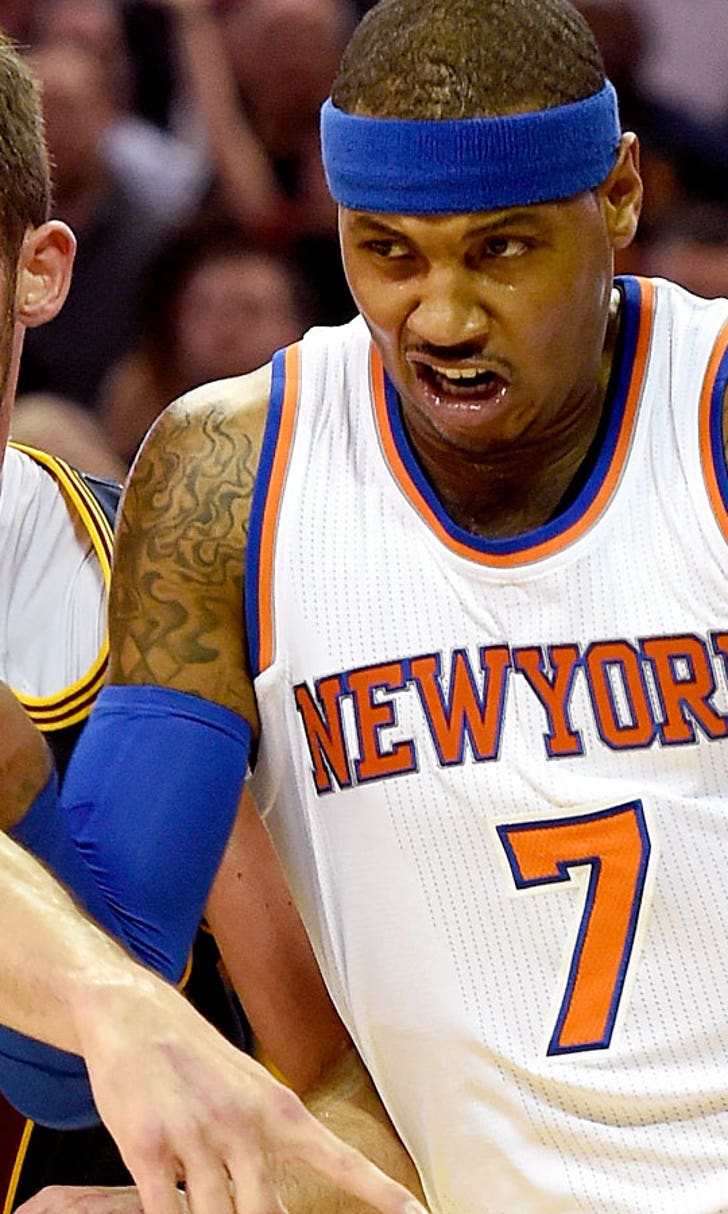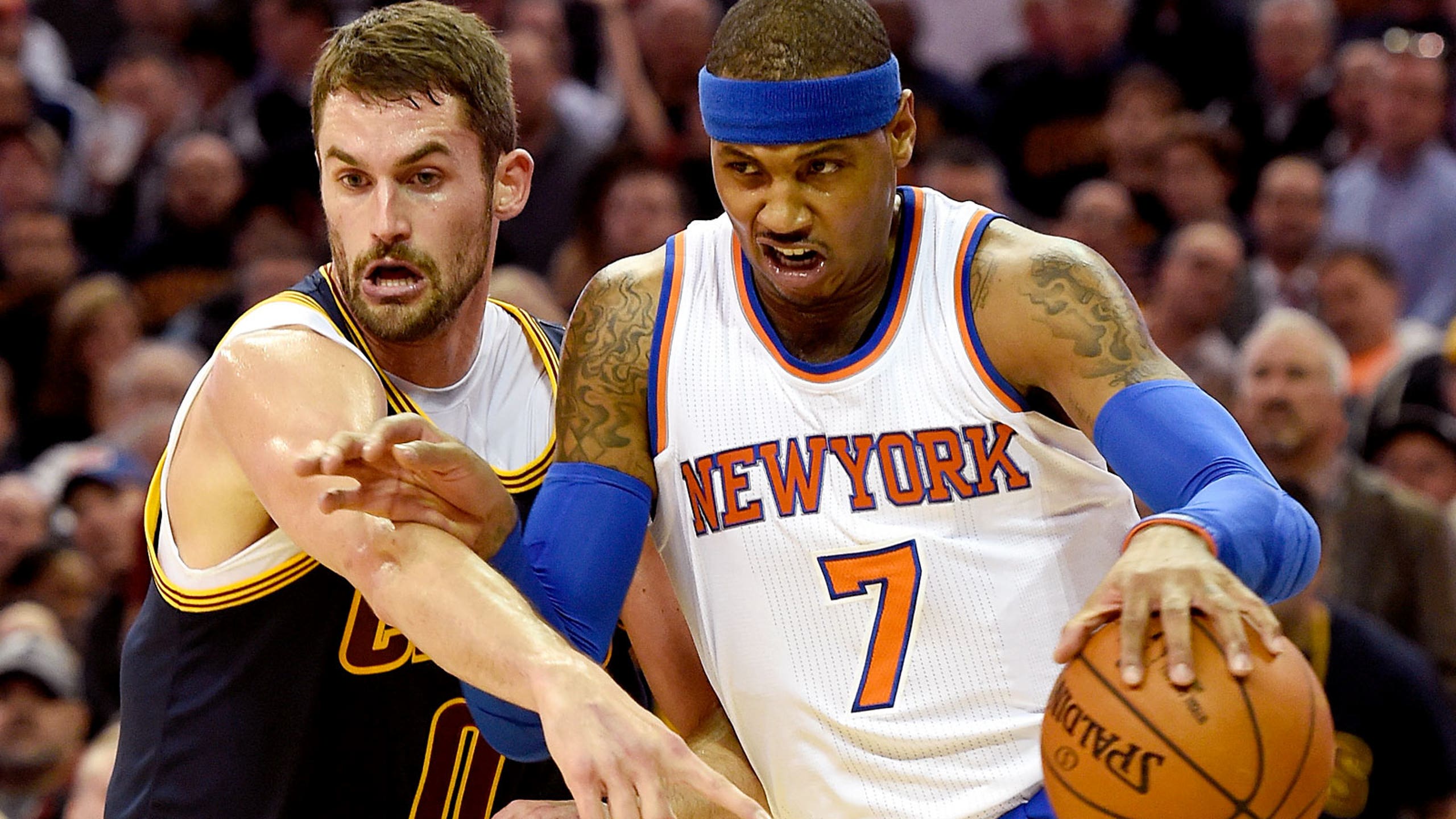 Should the Knicks and Cavaliers do a Carmelo Anthony-for-Kevin Love trade?
BY foxsports • July 28, 2015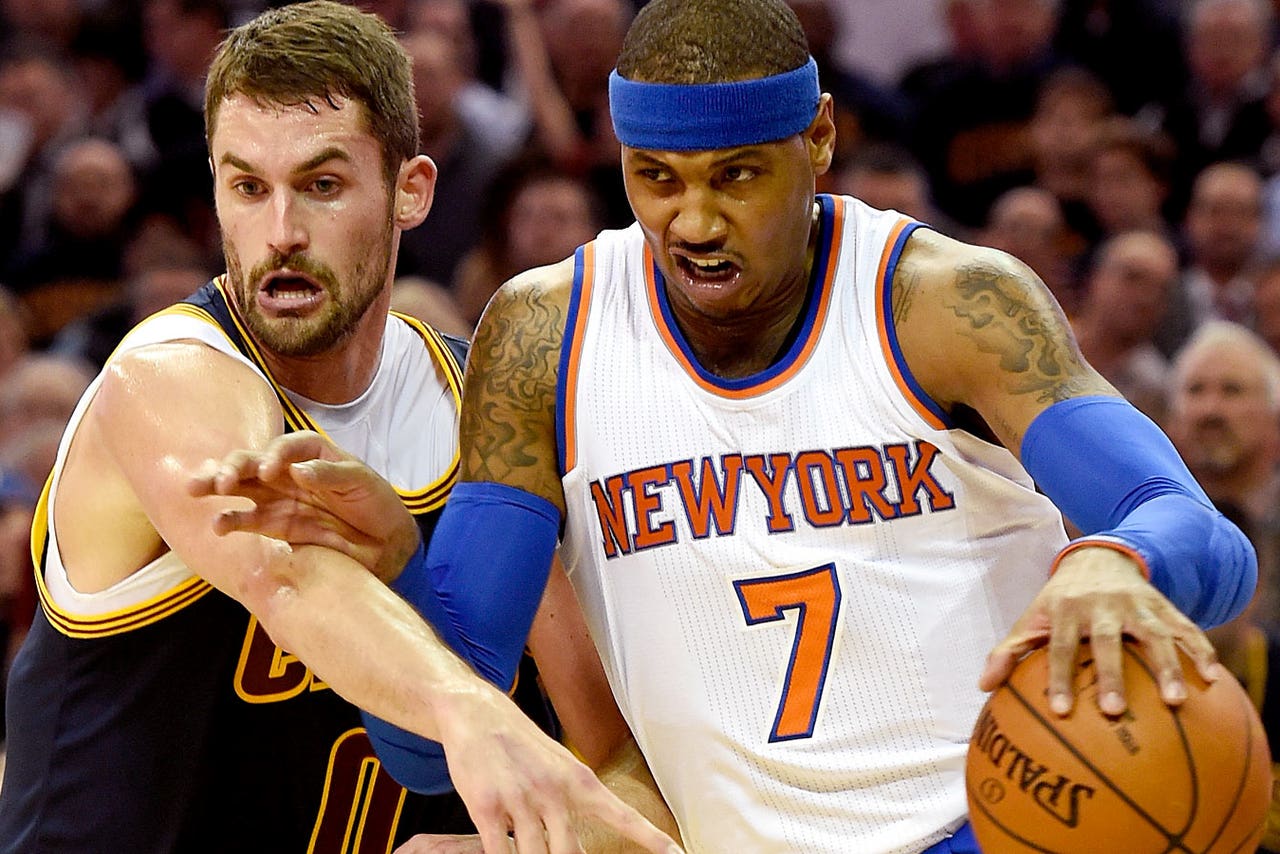 Bleacher Report likes to play this game, "Who Says No?" about hypothetical trades. (Way to think of an original name and not just take a catch phrase from an ESPN writer, by the way.)
In this edition, Ric Bucher talks about a fake Carmelo Anthony-for-Kevin Love deal. Who would be the team to say no first: the Cavaliers or Knicks?
Click here to watch the video.
In the end, it could be possible Melo ends up leaving New York soon, anyway. Doesn't that make the most sense for both him and the Knicks? 
New York is trying to rebuild and won't be competitive for another couple of seasons in a best-case scenario. Anthony, meanwhile, is climbing in age and doesn't necessarily deserve or desire the situation he currently finds himself in. Some sort of deal that brings back a boatload of young talent to New York could be a good one for both sides.
(h/t Bleacher Report.)
---
---