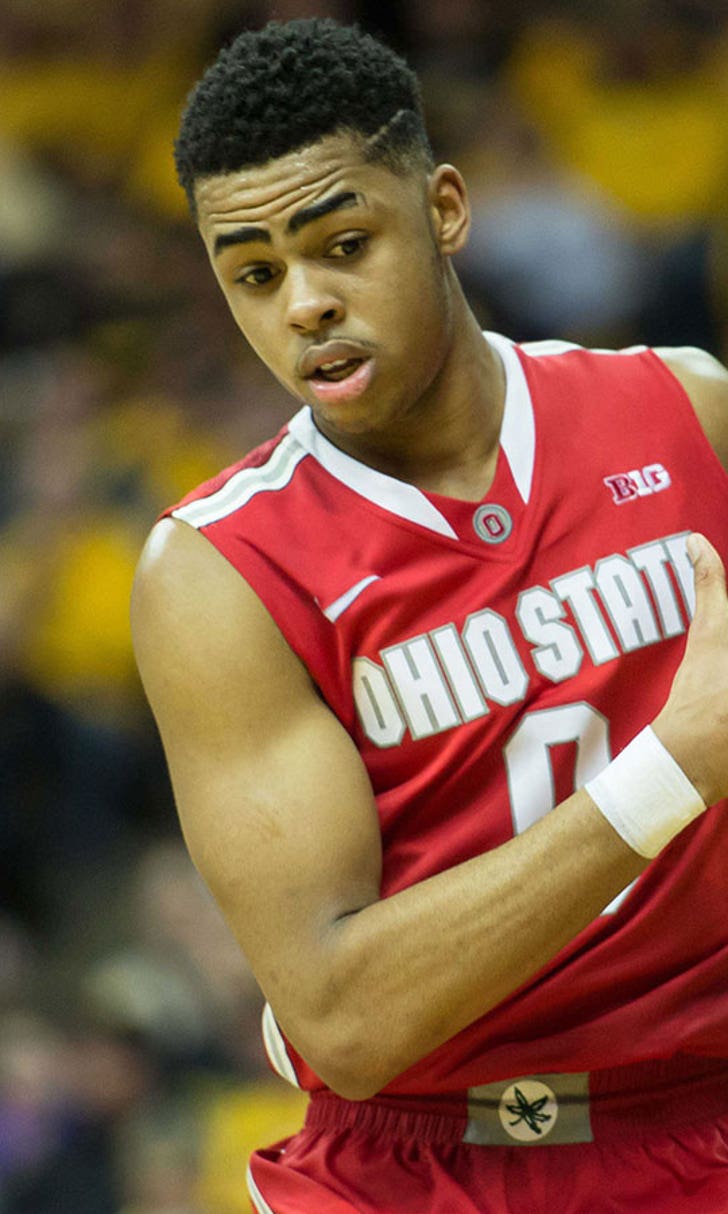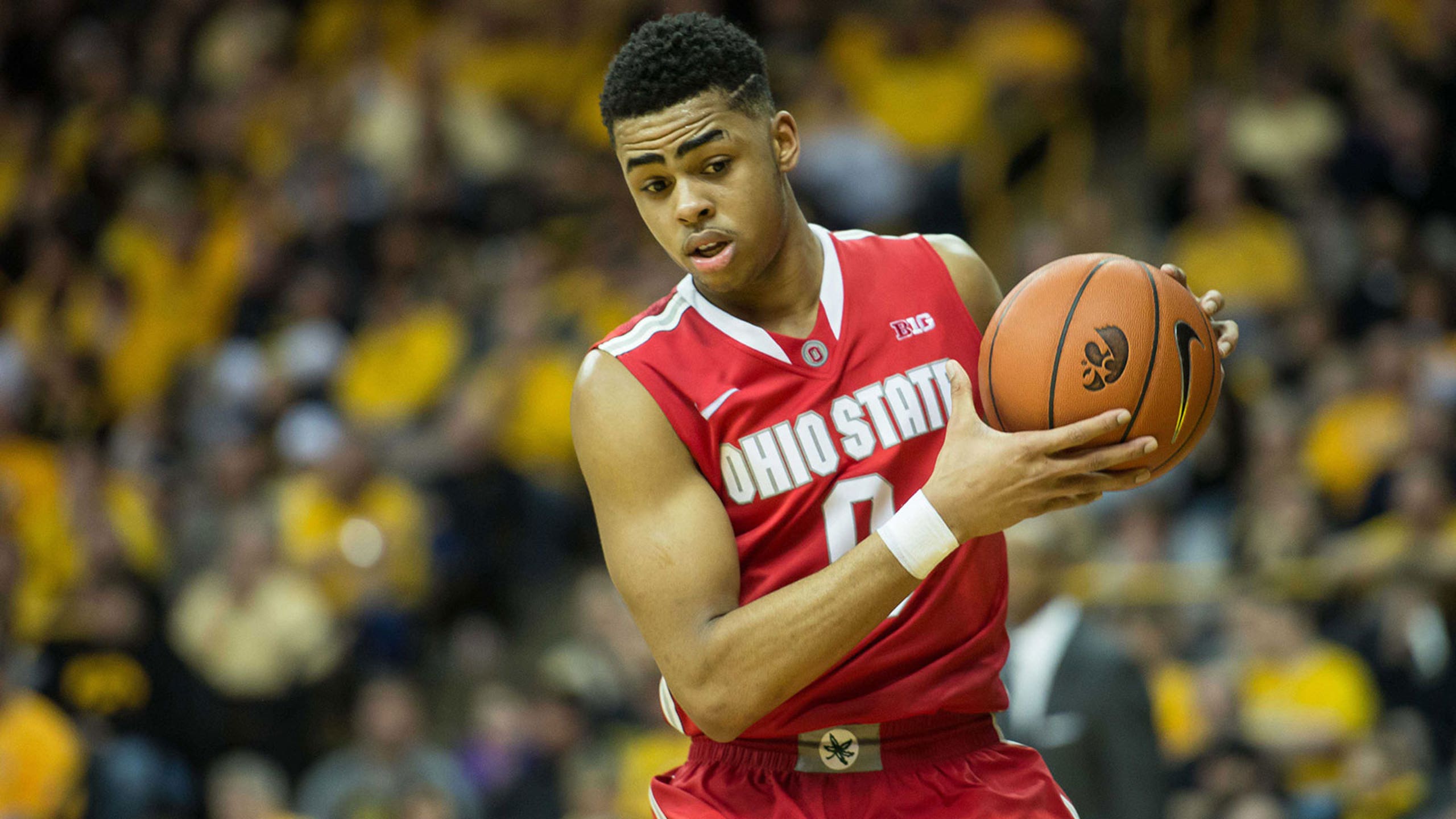 Should D'Angelo Russell want to play for the Knicks?
BY foxsports • June 11, 2015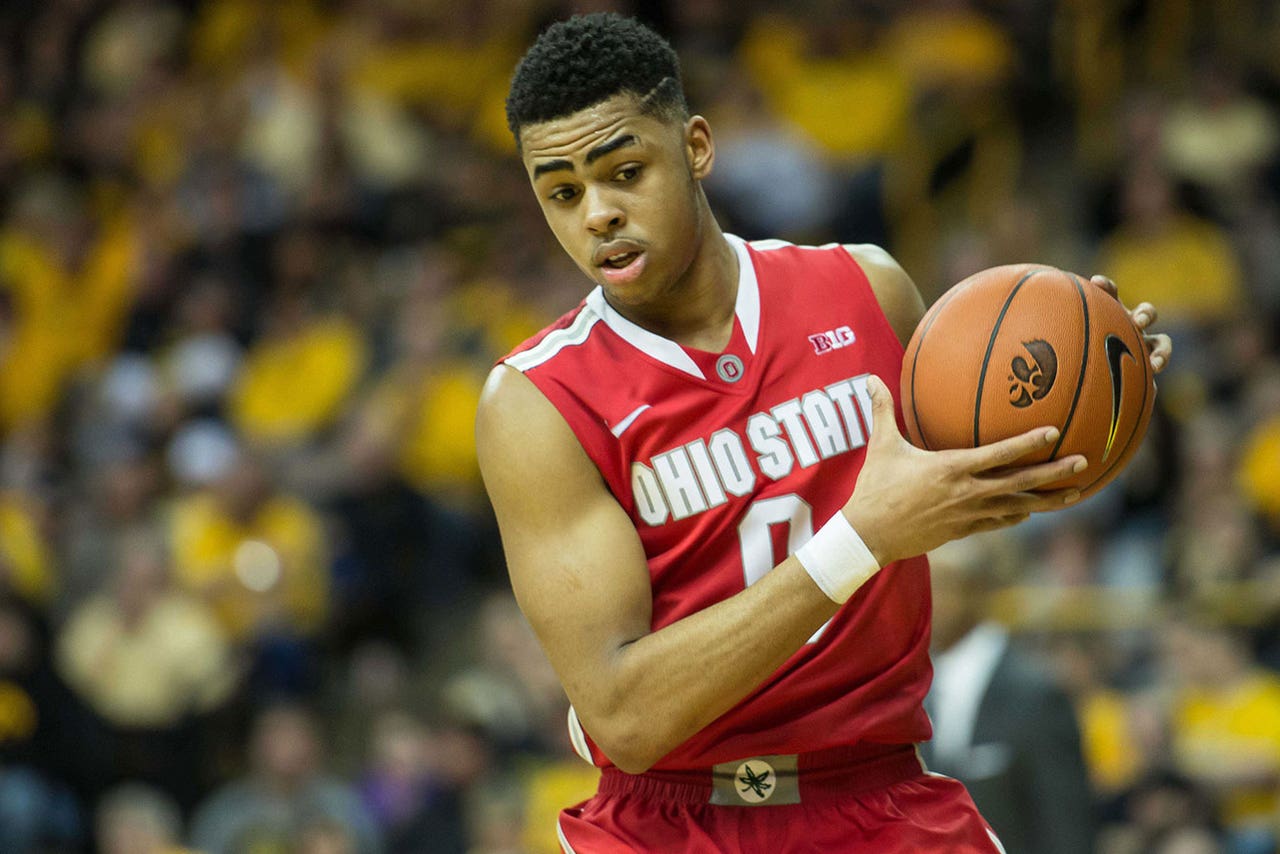 D'Angelo Russell is someone the Knicks will seriously consider with the fourth overall selection in June 25th's draft. But should he want to become a Knick? Is that something which would be best for him currently and in the future? Ken from the Buckeye Battle Cry breaks it down:
Russell averaged 19.3 points, 5.7 rebounds and 5.0 assists per game during his sole season at Ohio State. He projects to be a top-five pick in a couple of weeks.
(H/t to the Buckeye Battle Cry.)
Photo Credit: Jeffrey Becker-USA TODAY Sports
The NBA Draft will be upon us soon; June 25th to be exact. Fans from both sides of the fence – NBA Teams and College Teams – will be enthralled in wonderment as to whom their favorite pro team will take and/or where their favorite college player will end up. This is a big night for basketball fans. One player stands more promising than others. It isn't Karl Towns of Kentucky who is expected to go # 1, not even Jahlil Okafor of Duke who is expected to go # 2. But D'Angelo Russell of The Ohio State University who nearly all mock drafts have listed at # 3 to the Philadelphia 76ers.

D'Angelo Russell is a ripe 19 years old, standing 6'5", with a wingspan of 6'10". In his freshmen year with The Ohio State University he played in all 35 games, starting in every one of them. His PPG was 19.3 with a FG% of 44.9. His 3P% was an impressive 41.1 and his FT% was an astounding 75.6. He also contributed with 5.7 rebounds per game and 5 assists. Now what does all that mean? That he was a great Buckeye and we'll miss him? Absolutely! But in the same breath we wish him a prosperous future. In comparison to the predicted draft picks above him at # 1 Karl Towns of KY has a PPG of 10.3. FG% 66.4. FT% of 81.3. 3P% is 25. Rebounds is 6.7 per game with 1.1 assists. At # 2 Jahlil Okafor of Duke has a PPG of 17.3. FG% is 66.4. FT% is at 51. 3P% is 0. Rebounds per game come out to 8.5 with 1.3 assists. All of these numbers from each of these freshmen are impressive. But keep in mind Towns is a 7 footer and Okafor is at 6'11". The NBA loves big men.

Phil Jackson of the NY Knicks said – according to Cleveland.com about D'Angelo Russell: "He's a great-looking kid. Great prospect." Let's not get it wrong though Buckeye Nation the Knicks would love to have any of the top three predicted draft choices. They need help everywhere. Their plans are to build around Carmelo Anthony, and maybe the standard consensus focuses on a big man.
---
---