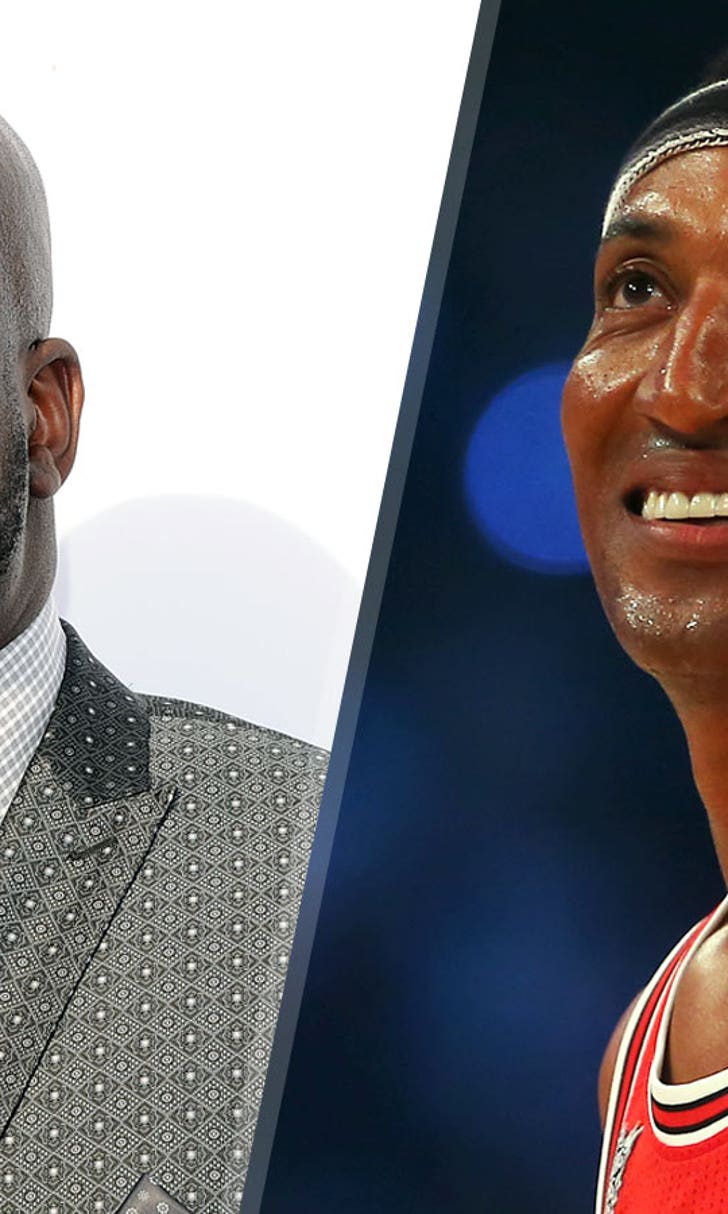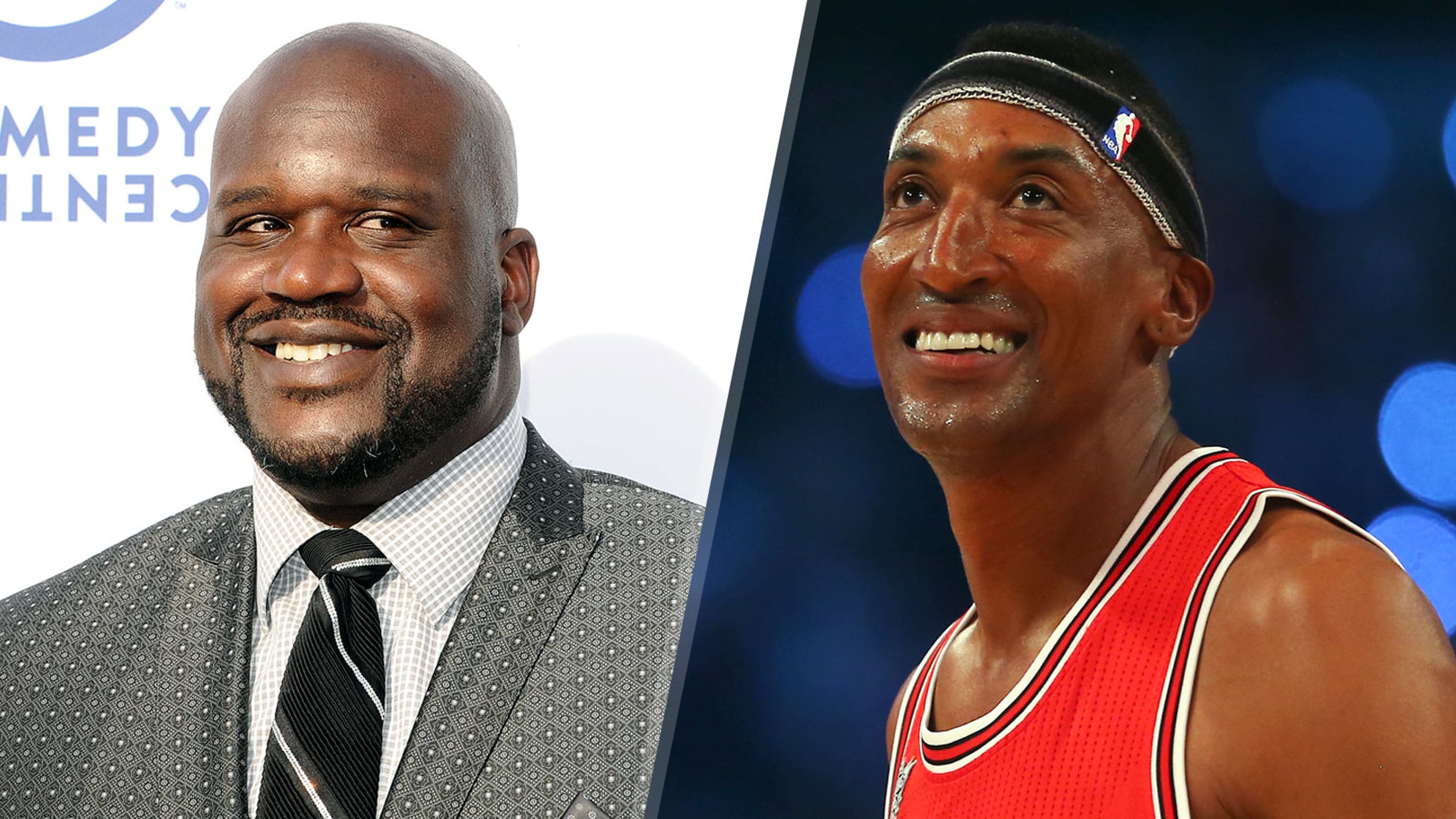 Shaq on feud with Pippen: 'I don't let bums disrespect me'
BY foxsports • July 28, 2015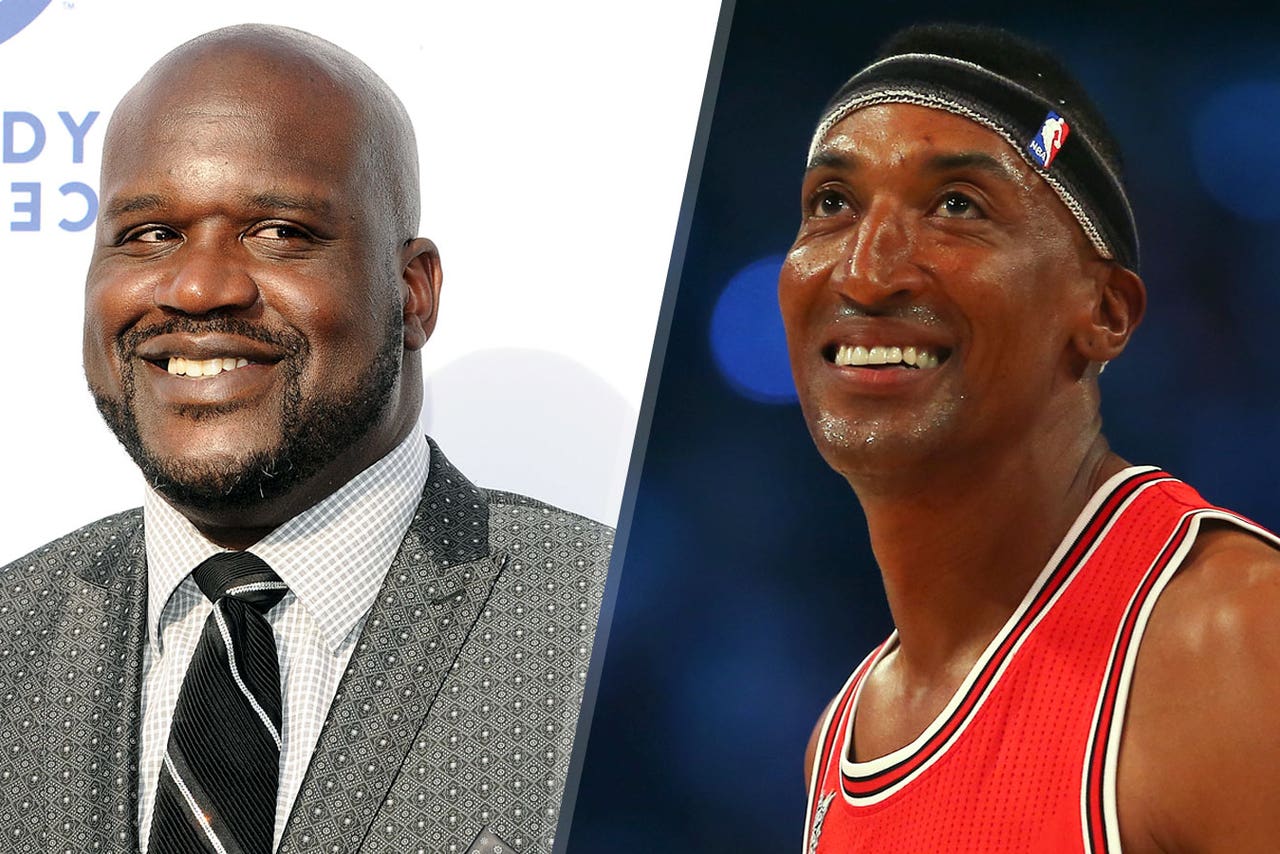 Shaquille O'Neal has not let go the social-media beef he had with Scottie Pippen last week.
It all began with Shaq claiming that the Lakers' best starting five would beat the Bulls' all-time starting lineup by 50 points. Pippen disagreed and then the back-and-forth spiraled into a public spat.
Appearing on "The Big Podcast with Shaq," the former dominant big man aired out his grievances and ripped Pippen, whom Shaq believes is beneath him in NBA legacy standing.
Shaq's rant begins around the 4-minute mark:
"I didn't even make the picture. Some other little guy made the picture so I just took it. It was the five best Lakers and the five best Bulls and I said we'll beat them by 50. That's how I feel and I'm sticking to it. I didn't say 'Hey @ScottiePippen we will beat you guys by 50.' 'Hey @Rodman we will beat you guys by.' I just said, I'll beat you by 50.
"Now, he made it personal when he said, '@Shaq I don't believe in hypotheticals.' He swung first so I'm going to swing second and I'm going to swing last. Because I don't let bums disrespect me. Yeah, he was a great player but I'm the bridge, he's the water. He will always be under me. Every now and then he will rise to the occasion to get to the same level as the bridge but when reality kicks in, I'm bridge, he is water, he is under me. Scottie Pippen can't disrespect me.
"He comes at me and I'm coming back. And we can do this all day because I have nothing to do. He made it personal when he put @Shaq, we got six rings like he was the main focus of the six rings. You were not the main focus of the six rings. Don't make me pull up the scouting report. You wasn't even a factor on the scouting report. It was all about Mike."
---
---