National Basketball Association
National Basketball Association
Shaq could grace TV screens soon
Published
Jun. 2, 2011 1:00 a.m. ET

A day after tweeting his decision to retire, Shaquille O'Neal hinted Thursday he was about to be hired by ESPN.
In a video tweeted by O'Neal and posted on the social media site Tout, O'Neal said he had just been offered a position at the all-sports network.
"I'm sitting here with my agent Perry Rogers. He just gave me some good news. A certain network wants to hire me," Shaq said, before mimicking the end of ESPN's "SportsCenter" theme music.
The four-time NBA champion announced his retirement Wednesday in a video posted on Tout from his Orlando, Fla., home. The future Hall of Famer will make the formal announcement Friday at a press conference.
Two of O'Neal's famous former teammates reflected Thursday on their years spent with the man nicknamed "The Diesel."
As they prepared for Game 2 of the NBA Finals against the Dallas Mavericks, Miami Heat stars Dwyane Wade and LeBron James both expressed their appreciation and admiration for the legendary center.
"One thing about Shaq is he did it the way he wanted to do it. At the end of the day, he had fun with the game. He did it the way he wanted to do it for 19 years. There's not many people who can say that," said Wade, who won the 2006 NBA title alongside O'Neal in Miami.
"I think of the 19 years, as a fan, when Shaq first got into this game. But more so than anything, as a teammate, just always appreciative of the opportunity to play with one of the greatest to ever put on the NBA jersey, and really learned a lot from him, as a professional," he added.
James, who spent his last season in Cleveland with Shaq, called O'Neal's career "unprecedented" both on and off the court, according to the Sun-Sentinel.
"I think he's probably one of the only big men to ever play this game to be able to market and to be able to be marketable off the court," James said. "He sold shoes, he did movies, he did a lot of things off the court. Sold records, he did a lot. He did everything."
"Even before I even had him as a teammate last year, being around him during All-Star Games, being around him in the offseason, he was a great person. I think everybody knows what he's able to do when he had a basketball uniform on. He was just as great off the court as he was on," James added.
O'Neal leaves the NBA after 19 seasons in which he won four championships, one MVP, three NBA Finals MVP awards, and made 15 All-Star Games.
The 39-year-old averaged at least 20 points and 10 rebounds in 13 seasons, more than any player in NBA history, and finished fifth on the all-time NBA scoring list.
---
---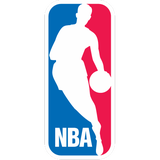 Get more from National Basketball Association
Follow your favorites to get information about games, news and more
---