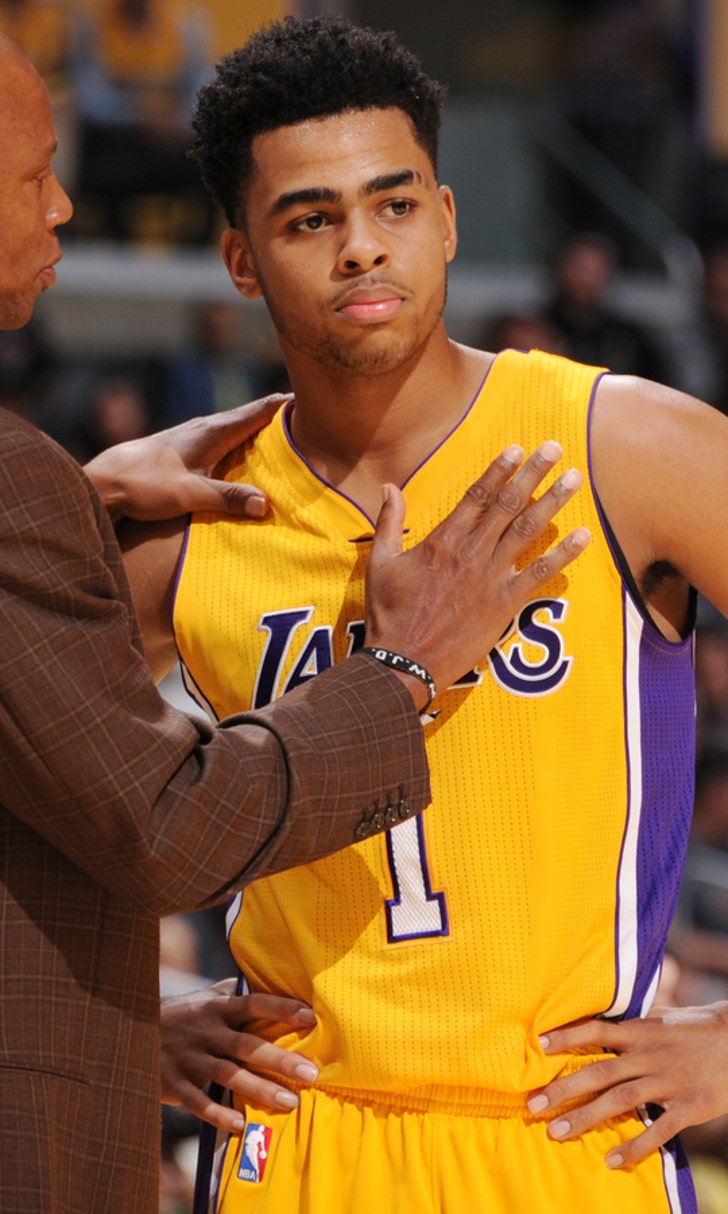 Scott on Russell: 'You don't let a guy go out there and just almost embarrass himself'
BY foxsports • February 1, 2016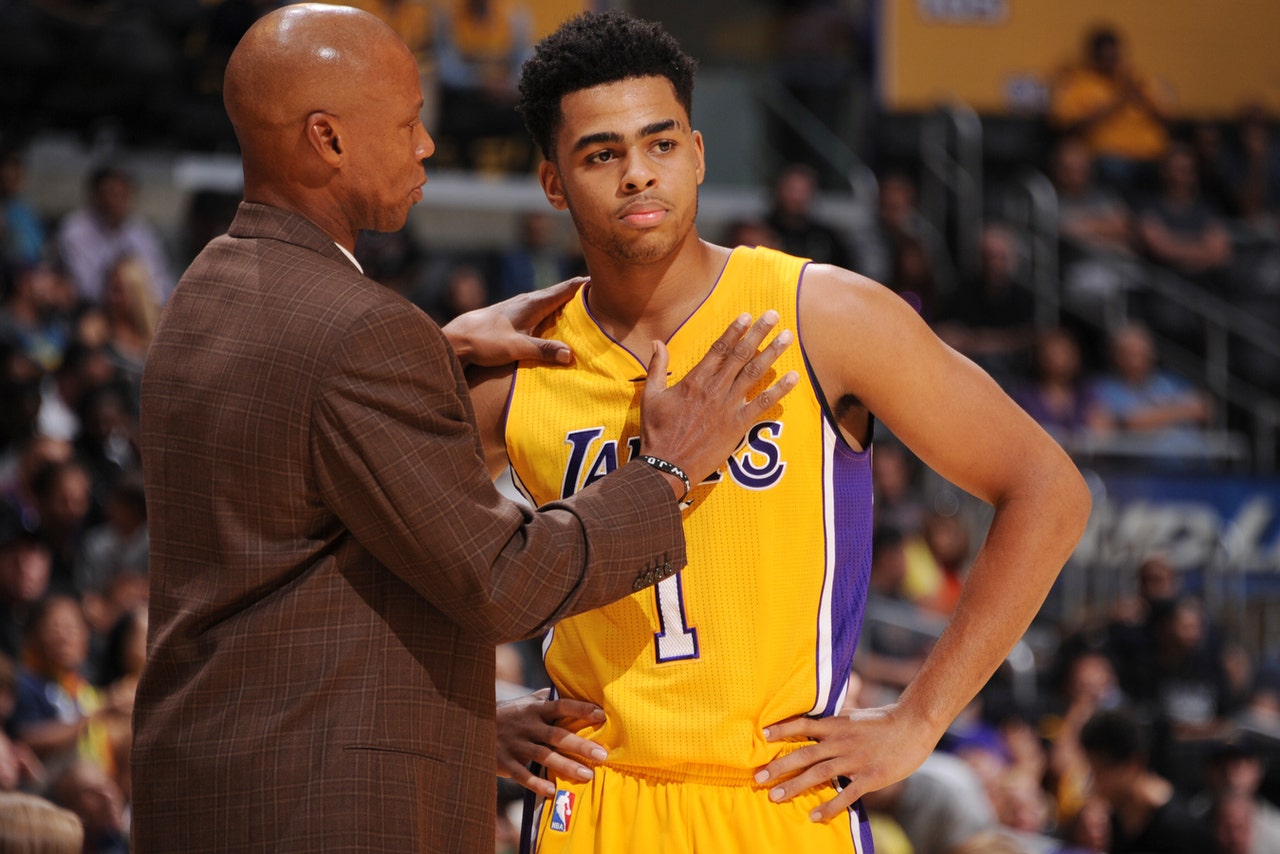 Byron Scott has taken lots of heat this year for the way he's handled his young players, specifically D'Angelo Russell. 
The Lakers coach has jerked the rookie and former No. 2-overall pick around between different lineups, sat him on and off during crunch-time scenarios and spewed some questionable quotes about him after games. During Friday night's loss to the Clippers, the broadcast of L.A.'s less popular team got in a couple of comments about Scott's coaching style.
Here's what the group had to say, transcription via the O.C. Register:
"I really wish Byron Scott would just give D'Angelo Russell the keys and say, 'Go for it, man,'" said MacLean, who also works as a private player development coach and worked with Russell before June's draft.

Lawler agreed with MacLean, saying, "I cannot understand any reason not to. … What's going to happen, you lose?"

"That's what they want!" said Smith, alluding to the Lakers enhanced odds of keeping a lottery pick if they finish with one of the league's worst records.
Scott, apparently, did not appreciate those comments, and fought back against them Monday, getting a not-so-subtle jab in on Maclean in the process.
Maclean was a college standout at UCLA in the late 1980s into the early '90s, overlapping with the time Scott spent as a player on the Lakers. 
Scott has sat Russell for the fourth quarter during seven of the 48 games he's played this season, though some of the numbers actually conflict with the narrative, like the fact that Russell, whether because of or against Scott's wishes, is actually shooting far more often in the fourth quarter than he is during any other period.
After starting him for the first month-and-a-half of the season, Scott moved Russell to the bench, where he's been ever since, in mid-December. Though many saw the change as another way the Lakers coach was stifling the prospect he was supposed to be developing, one could also easily argue he was using it as a way to keep Russell away from Kobe Bryant's ball-dominant habits inside the first unit.
---
---