National Basketball Association
National Basketball Association
Saints, Pelicans owner settles case involving heirs' trust
Updated
Mar. 4, 2020 6:52 p.m. ET

METAIRIE, La. (AP) New Orleans Saints and Pelicans owner Tom Benson says he's reached a settlement in a lawsuit centered on his attempt to remove shares of his pro teams from trusts for his estranged daughter and her two children.
An announcement Friday by the NFL and NBA teams states that terms of the settlement will not be public. A federal trial over the matter, which would have made numerous private business documents public, was slated to open Monday.
In January 2015, the 88-year-old Benson announced he no longer wanted daughter Renee Benson and her children, Rita and Ryan LeBlanc, to inherit shares of his pro clubs, and intended to replace those shares in the trust with other assets. Benson now intends to leave the NFL and NBA teams fully in the hand of his third wife, Gayle, whom he married in 2004.
Three lawsuits followed in state courts in Texas and Louisiana, and in U.S. District Court in New Orleans. The Texas and federal cases have now both settled.
Perhaps the most contentious of the lawsuits took place in civil court in Louisiana. In that case, the estranged heirs asked a judge to rule Benson mentally incompetent. The lawsuit centered on allegations that Gayle Benson and an inner circle of Saints and Pelicans executives have manipulated an enfeebled Tom Benson into ostracizing his daughter and grandchildren, who have long been the heirs apparent the a more-than $2 billion business empire that includes the two pro teams, auto dealerships, a television station and real estate including a high-rise office tower next door to the Superdome.
After a trial closed to the public, a judge ruled that while Benson at exhibited the forgetfulness or impairment that is common in people his age, he remained aware of the consequences of his actions and therefore fit to continue to oversee his businesses. Appeals of that decision to higher courts were rejected, and transcripts of the trial have never been made public in any form.
---
AP NFL website: www.pro32.ap.org and AP NFL Twitter feed: http://twitter.com/AP-NFL
---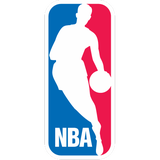 Get more from National Basketball Association
Follow your favorites to get information about games, news and more
---