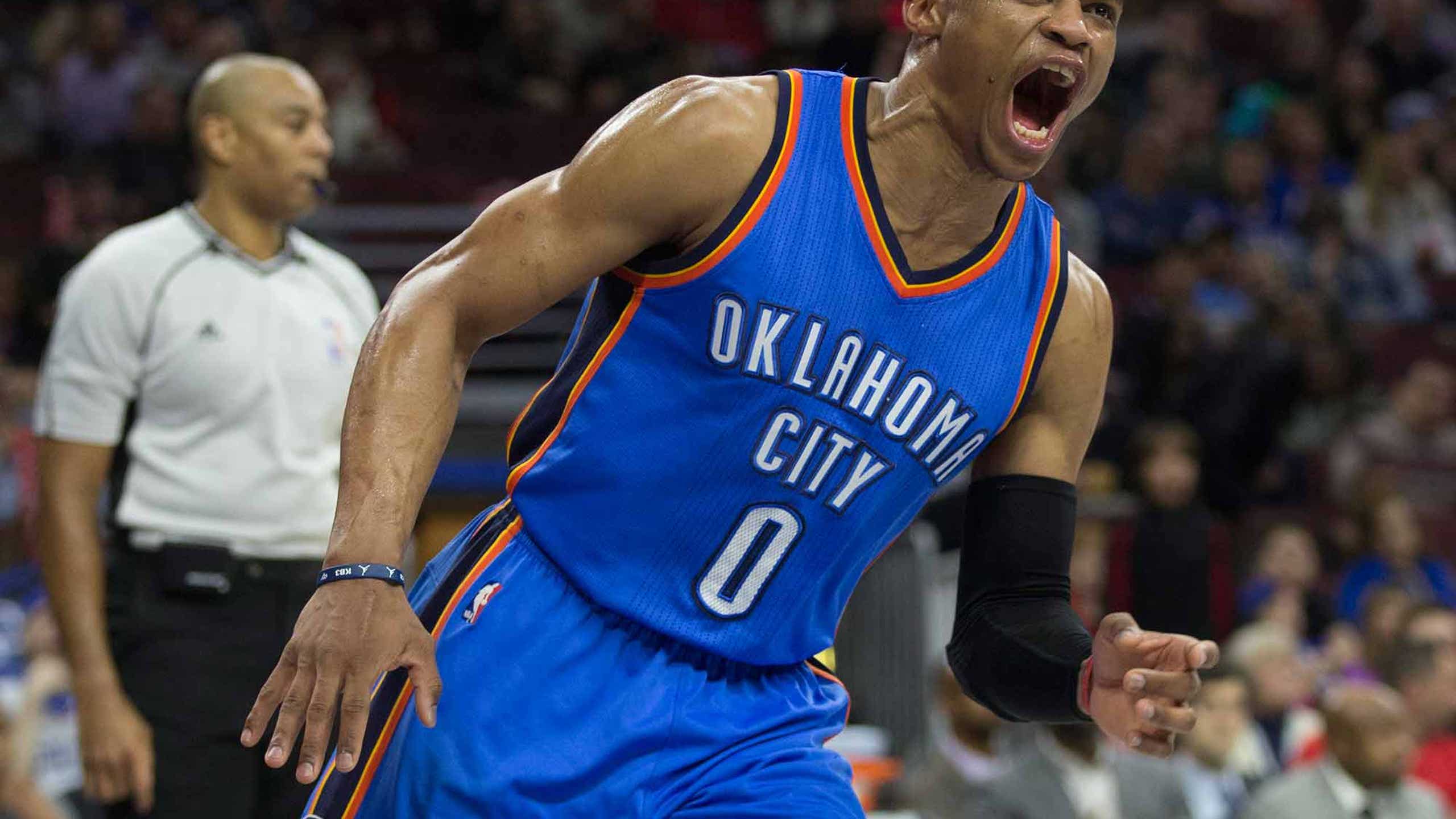 Russell Westbrook sick of triple-double talk
BY Sports Illustrated and SI Wire/Sports Illustrated • December 15, 2016
Oklahoma City Thunder guard Russell Westbrook is getting to the point of the season where he is tired of talking about his potentially historic season and says he is sick of talking about triple-doubles every night.
For the third straight game, Westbrook did not record a triple-double. In Oklahoma City's 109–89 loss to the Utah Jazz on Wednesday, Westbrook scored 27 points and had six rebounds and five assists in 31 minutes.
"Honestly, man, people and this triple-double thing is kind of getting on my nerves," Westbrook said. "People think if I don't get it, it's like a big thing. When I do get it, it's a thing. If y'all just let me play. ... If I get it, I get it. If I don't, I don't. It is what it is. I really don't care. For the 100th time, I don't care."
Thunder has lost two games in a row and was asked if he thinks he can continue putting up these kinds of numbers every night.
"All I care about is winning, man, honestly," Westbrook said. "All the numbers, s--- don't mean nothing to me. I don't know what's realistic. I just go out and play every night, and that's it. I really don't care what people think is real or not. I just go out and compete, and that's it."
Westbrook is still averaging 30.5 points, 10.5 rebounds and 10.6 assists a game and has recorded 12 triple-double this season. In those games, Oklahoma City is 9–3. In games where Westbrook does not record a triple-double, the Thunder are 6–8.
- Scooby Axson
---
---