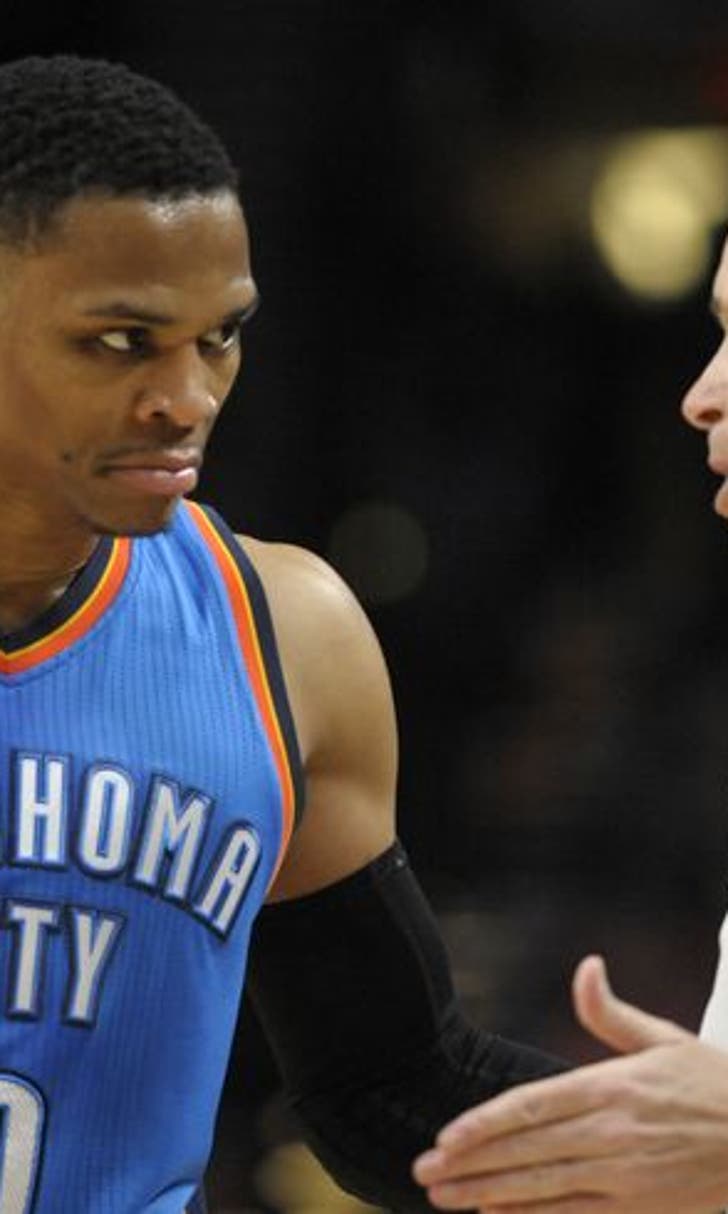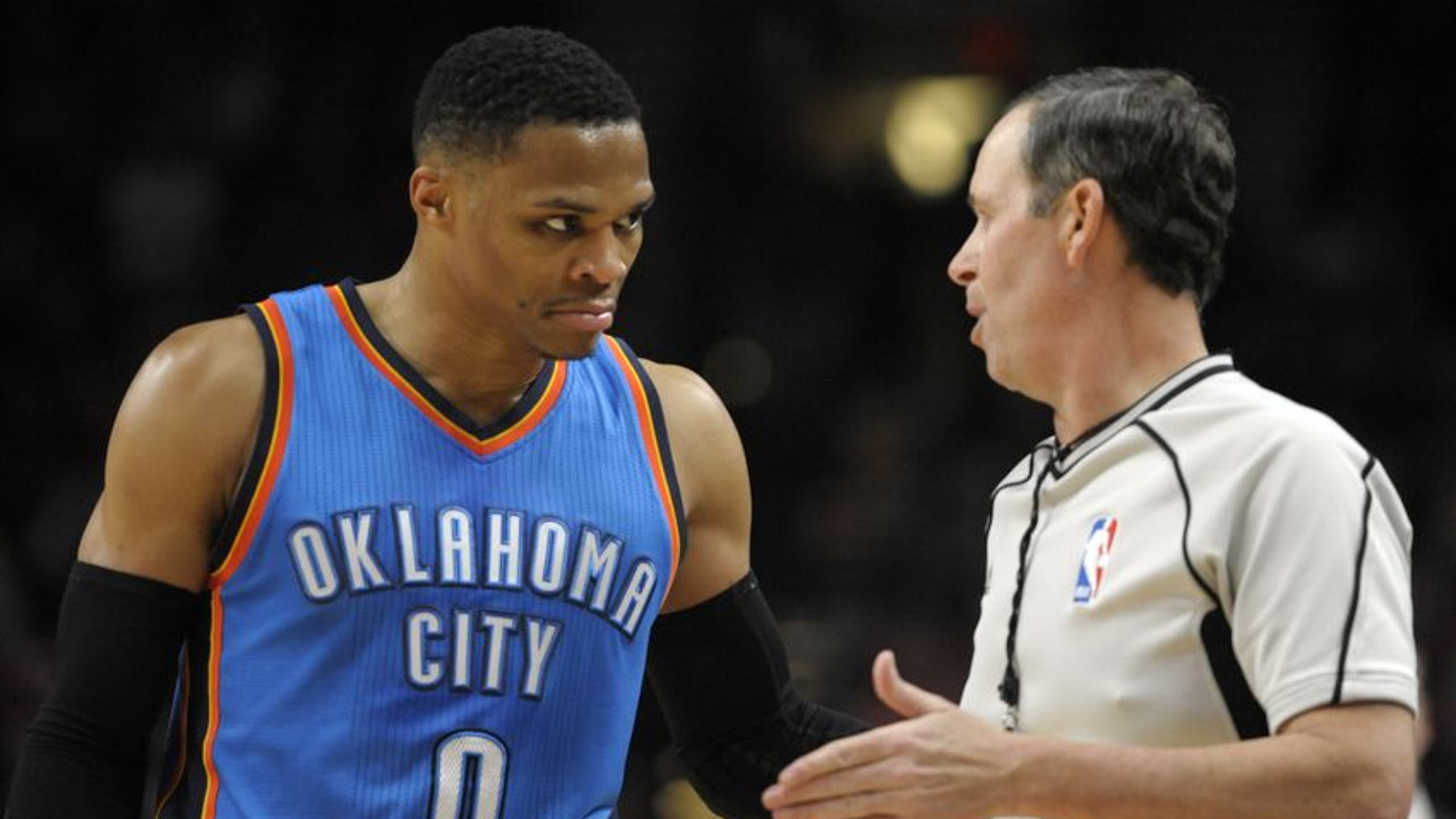 Russell Westbrook kicks ball, feuds with Damian Lillard in loss
BY Rob Perez • December 14, 2016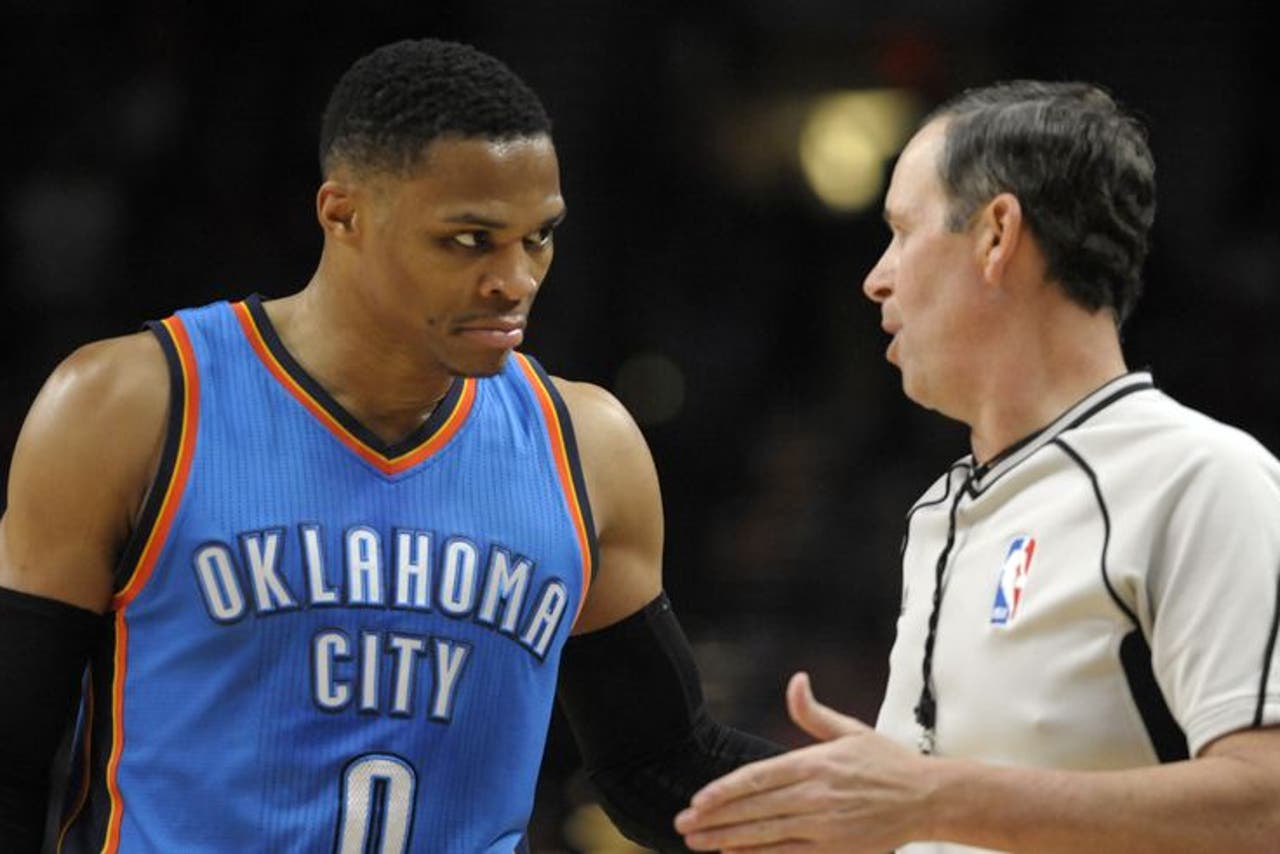 During the Portland Trail Blazers' 114-95 stomping of the Oklahoma City Thunder on Tuesday night, Trail Blazers point guard Damian Lillard and Thunder star Russell Westbrook had themselves a little tiff.

The exchange took place shortly after Westbrook kicked the ball away from Lillard as both teams were preparing to head back to their respective benches for a timeout.

https://vine.co/v/5QvWlpT5D0A

Westbrook would receive resounding boos from The Moda Center crowd for the rest of the game; and whether it was intentional or not, the pettiness continued when Westbrook threw the ball down court to an official for a free throw attempt -- whizzing by Lillard en route to the baseline.

https://vine.co/v/5QvhEin7JQb

Lillard quickly responded by pulling up from the other side of Oregon in Westbrook's grill...

https://vine.co/v/5QvnrAtj3bx

And even the Trail Blazers Twitter account jumped in on the petty feud -- quoting Westbrook's "I do what I want" music video TV commercial.

https://twitter.com/trailblazers/status/808905415509626884

WELL THEN...

The next time these two superstars face off against each other is February 5th in Oklahoma City, and you can bet your butt that neither will forget what went down in Portland Tuesday night.
---