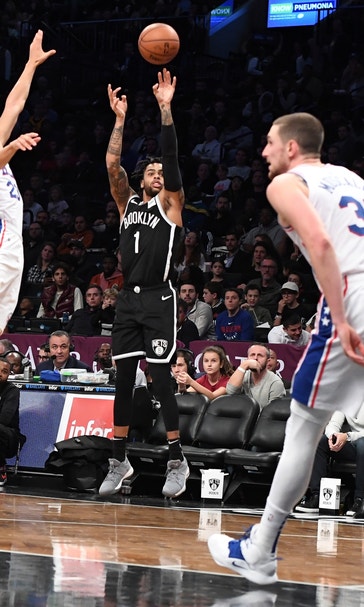 Russell scores 21, Nets defeat sloppy Sixers 122-97
November 5, 2018
NEW YORK (AP) — D'Angelo Russell snapped out of a slump with 13 of his 21 points in the second half, and the Brooklyn Nets kept the sloppy Philadelphia 76ers winless on the road with a 122-97 victory on Sunday night.
The 76ers committed 28 turnovers, most in the NBA this season, leading to 39 points for the Nets. They fell to 0-5 away from home. They are 6-0 in Philadelphia.
Rondae Hollis-Jefferson also scored 21 points and Caris LeVert had 20 for the Nets. They took a small lead into halftime thanks to 17 Philadelphia turnovers, then blew it open with a 41-point third quarter that was one of the biggest in Barclays Center history.
They kept pouring it on in the fourth and 76ers coach Brett Brown pulled Joel Embiid and Ben Simmons midway through the period facing a 24-point deficit.
Embiid finished with 16 points and 15 rebounds, taking only eight shots a day after going for 39 points and 17 rebounds in a victory over Detroit. Simmons had 20 points and 12 boards.
MILWAUKEE (AP) — Giannis Antetokounmpo had his second triple-double this season with 26 points, 15 rebounds and 11 assists to help Milwaukee rout Sacramento.
The Bucks improved to 8-1 — the best nine-game start in franchise history. They set a season high for points in a game and also set the franchise record for 3s made with 22.
Antetokounmpo's first triple-double came against the Philadelphia 76ers on Oct. 24th when he had 32 points, 18 rebounds and 10 assists.
Justin Jackson set a career-high with 22 points, Buddy Hield had 19 and De'Aaron Fox 15 for the Kings who had their five-game winning streak snapped.
WASHINGTON (AP) — John Wall scored 26 points and Bradley Beal added 22 as Washington snapped a five-game losing streak.
Markieff Morris had 16 points and Jeff Green added 14 for Washington, which won for the second time in nine games.
The Knicks, who fell to 3-7, were led by Enes Kanter's 18 points and 12 rebounds. Trey Burke had 13 points.
SAN ANTONIO (AP) — Aaron Gordon scored 26 points and Orlando held on to beat San Antonio after nearly blowing a 26-point lead with 9 minutes remaining.
D.J Augustin added 18 points for Orlando, which scored a season high and hit 12 3-pointers.
DeMar DeRozan had 25 points as San Antonio's four-game winning streak came to an end on the second night of a back-to-back.
Orlando snapped a four-game skid, but had to bring its starters back into the game to preserve the victory.
PHOENIX (AP) — Devin Booker's 17-foot jumper with 1.7 seconds left capped a fourth-quarter comeback as Phoenix snapped a seven-game losing streak.
Booker scored 14 of his game high 25 points in the final period as Phoenix rallied from 12 points down. Trevor Ariza added 16 points and nine rebounds, and rookie Mikal Bridges scored nine of his 14 points in the fourth quarter.
Shelvin Mack's season-high 21 points led the Grizzlies, who got one more possession after Booker's big bucket. But Mike Conley missed a long 3-pointer at the horn.
Dillon Brooks scored a season-high 17 points for Memphis, including eight in the fourth quarter.
TRAIL BLAZERS 111, TIMBERWOLVES 81
PORTLAND, Ore. (AP) — Jusuf Nurkic had 19 points and 12 rebounds and led Portland.
Meyers Leonard had a double-double with 15 points and 12 rebounds off the bench.
Karl-Anthony Towns finished with 23 points for Minnesota. It was his fourth straight game scoring 20 points or more.
Portland, the league's best free-throw shooting team, took advantage of its free-throw attempts in the first two quarters for a 61-45 halftime lead. In the game, the Trail Blazers shot 28 for 32 from the line.
LOS ANGELES (AP) — Serge Ibaka made his first 14 shots on the way to a career-high 34 points, and Toronto didn't need an injured Kawhi Leonard in a victory over the Lakers.
Ibaka had 10 rebounds and didn't miss a shot until 5:16 remained in the third quarter, finishing 15 of 17 in a masterful performance. Kyle Lowry added 21 points and 15 assists as the Eastern Conference-leading Raptors improved to 9-1 with their eighth consecutive win over the Lakers since 2014.
Toronto opened a stunning 31-point lead in the first quarter and didn't let it dwindle significantly until the final minutes, when the Lakers' youngster got the margin down to 117-107 with LeBron James on the bench. Toronto was forced to re-insert its starters in the final minutes to preserve the win.
James finished with 18 points and six assists. Kyle Kuzma scored 24 points and Brandon Ingram added 16 for the Lakers, They are 4-6 after their first 10 games with James.
---
---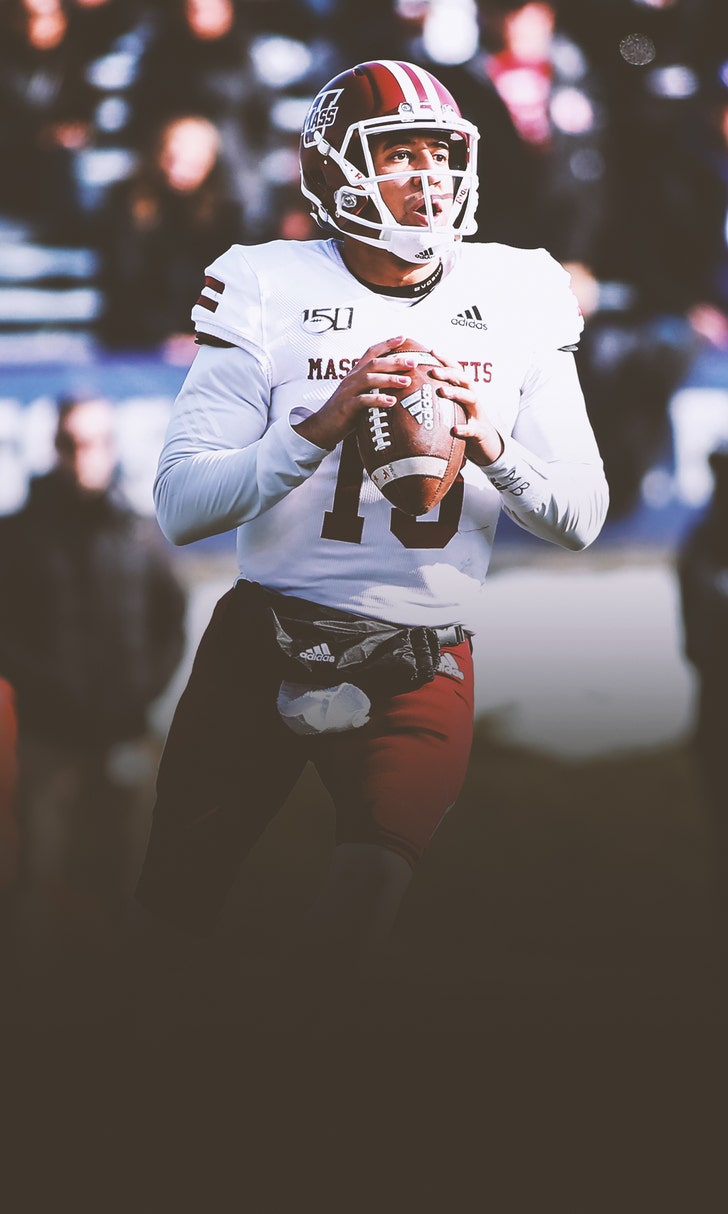 UMass Cancels Fall Football