National Basketball Association
National Basketball Association
Rose has go-ahead layup in final seconds
Published
Apr. 21, 2011 1:00 a.m. ET

Derrick Rose was beaten up and shaken up by Indiana's trapping defense, which was intent on shutting him down at all costs.
The Chicago Bulls guard struggled all game long and even lost his cool at times, but he still found a way to be the difference-maker. He scored 23 points, including the go-ahead layup with 17.8 seconds left, to help the Bulls beat the Pacers 88-84 on Thursday night and take a 3-0 lead in their first-round Eastern Conference playoff series.
Rose's late basket was his only field goal in the second half. He made just 4 of 18 shots in the game as he was blanketed, and at times pummeled, by Indiana's Paul George and Dahntay Jones.
''It was a little rough out there, but it's basketball,'' he said. ''They had something to prove.''
Rose, guarded by Jones, drove left for the layup that gave the Bulls an 86-84 lead and sparked ''MVP!'' chants from the thousands of Bulls fans who made the 3-hour drive.
Danny Granger had a chance to give the Pacers the lead, but his 3-pointer was off, and Chicago's Ronnie Brewer rebounded. Brewer was fouled, and he made two free throws with 1.1 seconds left to put the game out of reach.
Rose missed his first eight shots of the second half, but he never hesitated when it was time to go for the lead late.
''The whole time, I was just thinking I'll go to the hole,'' he said. ''It was tough the whole night the way they were playing, but at that time, I saw space and went for it.''
Rose's teammates expected him to deliver.
''We have had a lot of close games all year,'' Bulls guard Kyle Korver said. ''He always wants the ball at the end, and usually, he comes through.''
Rose made up for his shooting difficulties by making 13 of 15 free throws. Chicago can close out the series on Saturday.
''The bottom line is we're up 3-0,'' Chicago forward Carlos Boozer said. ''We're getting better. Our defense was much better than it was the first two games of the series, and we've got to be ready for Game 4.''
Rose averaged 37.5 points in the first two games of the series, and the Pacers made it clear that slowing him was their top priority heading into Game 3. Their poor shooting - 38 percent - cost them a chance to take advantage.
Luol Deng had 21 points and Korver added 12 for the Bulls.
Granger, who led the Pacers with 21 points, said the Pacers wanted something better than the contested 26-footer that bounced off the rim with 2.2 seconds remaining.
''We didn't get the look we wanted,'' he said. ''That was the best shot we could get. That wasn't the way we wanted it, but that was the way it happened.''
The Pacers, who lost double-digit leads in both of the first two games, led by five points in the fourth quarter on Thursday and couldn't hold on.
Indiana had primarily used George, a 6-foot-8 rookie, on Rose in the first two games. This game, they added Jones, known for his defensive prowess, to the mix.
''I thought we did a great job on Rose,'' Pacers coach Frank Vogel said. ''I had a lot of confidence that they would do a good job on him.''
Indiana took a 68-65 lead on a layup by Jones with just over 10 minutes to play. His fadeaway jumper over Korver bumped Indiana's lead to 70-65.
Rose tied the game with two free throws, then gave the Bulls a 72-70 lead with two free throws after he drove and drew Indiana center Roy Hibbert's fifth foul. Korver followed with a 3-pointer to push Chicago's lead to 75-70 with 7 minutes to go.
Indiana closed within 75-74, but Korver struck again with a 3 to increase Chicago's lead to 78-74 with 6 minutes left. A baseline jumper by Granger tied the score at 84 with 1:42 remaining to set up the frantic ending.
The Pacers went up 46-45 early in the second half on two free throws by George. A layup by Darren Collison put Indiana up 50-47 as he showed no ill effects after spraining his left ankle in Game 2 on Monday.
Rose was fouled by Jones on a 3-pointer with 1:28 left in the third quarter, and he made all three free throws to put the Bulls ahead 63-59. The Pacers could have taken the lead at the end of the third quarter, but A.J. Price's short jumper bounced off the rim, and the Bulls led 65-64.
Again, Indiana couldn't close late.
''I thought we played really tough,'' Collison said. ''And what happened at the end? Things just didn't go our way.''
Chicago has won the three games by a combined 15 points.
''We're really frustrated right now,'' Pacers forward Tyler Hansbrough said. ''I know I'm frustrated. We now have to work to stay in this series and win our game here at home.''
NOTES: Former Pacer Reggie Miller said he remembers the early 1990s when his team would host the Bulls at Market Square Arena and the crowd would be about 60 percent Bulls fans. He said that changed when the Pacers proved to be legitimate Eastern Conference contenders. Noting Chicago's history of traveling in large numbers, Vogel asked the fans to support the team, joking that metal detectors would keep Bulls fans out of the building. The game was a sellout, and Indiana had a clear advantage in crowd support. Indiana, which was last in the league in attendance during the regular season, had just six sellouts before Thursday's game. ... Rev. Jesse Jackson attended the game to support the Bulls. He stood along the baseline in pregame warmups, and even chatted with Rose for a few moments.
---
---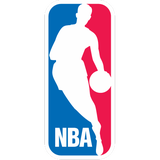 Get more from National Basketball Association
Follow your favorites to get information about games, news and more
---