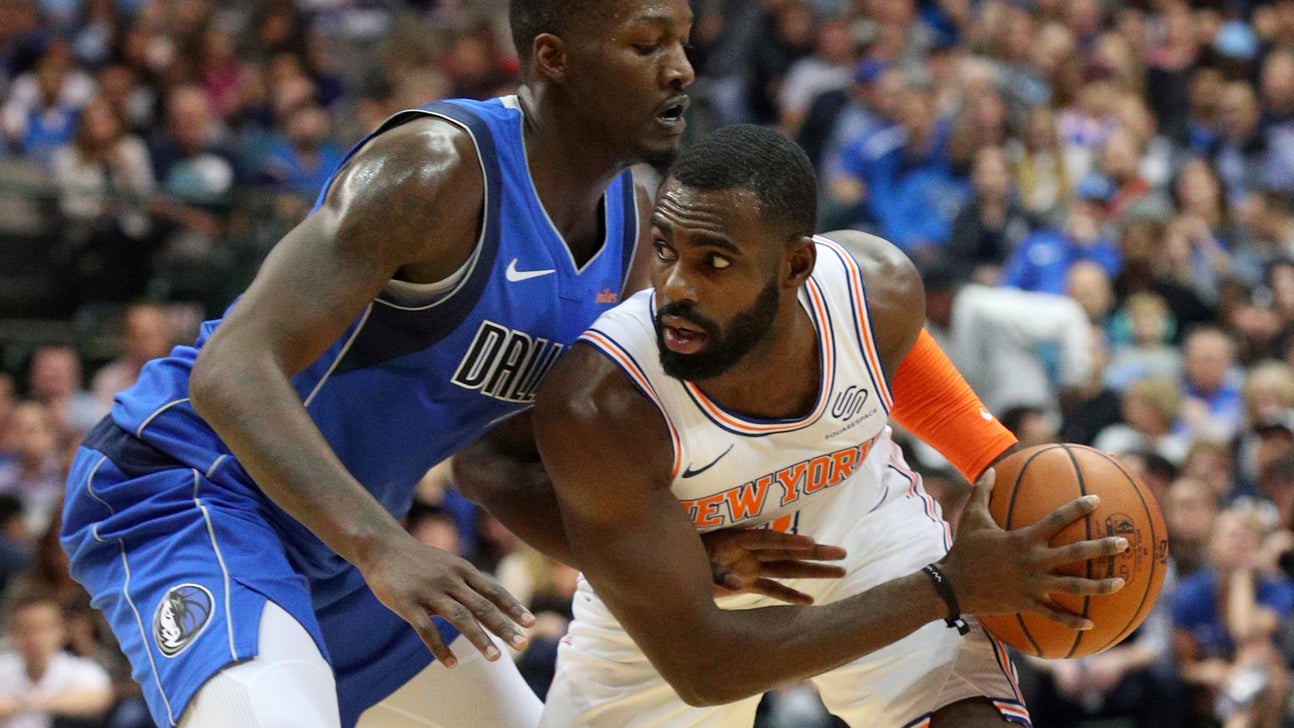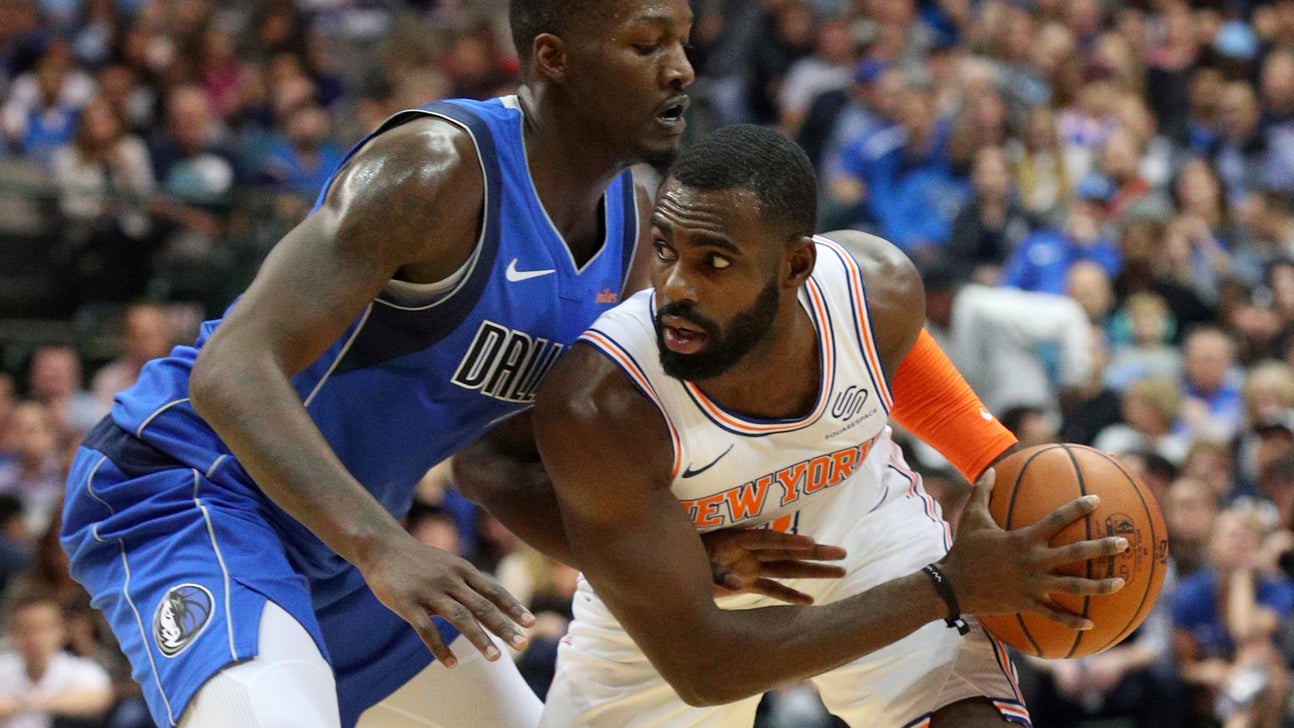 Rookies lead way as Knicks make easy work of Mavs, 118-106
Updated
Mar. 5, 2020 12:06 a.m. ET
DALLAS (AP) — Allonzo Trier's two-way contract with New York is looking more and more like a one-way deal.
As in, the rookie guard isn't leaving the Knicks anytime soon.
Trier scored 19 of his career-high 23 points during a second-half surge, fellow rookie Mitchell Robinson had his first double-double and the Knicks beat Dallas 118-106 Friday night, handing the Mavericks their sixth straight loss.
"I've been here, what is this, 10 games now?" Trier asked, overshooting the number by one after missing just two shots (8 of 10). "It's been a lot of fun and I'm learning more each and every day, and we're learning more about everybody on this team and how to use everybody, not just me."
Tim Hardaway Jr. had 18 points and six rebounds to help the Knicks win for the second time in three games after a five-game skid that followed a victory in their opener.
Robinson set career highs with 13 points and 10 rebounds. New York outscored Dallas 33-18 in the third quarter after trailing by three at halftime, and led by as many as 17 in the fourth, when Trier scored 14 .
Dennis Smith Jr. scored 23 points and 19-year-old rookie Luka Doncic had 18 points, nine rebounds and six assists for the Mavericks, who matched their longest losing streak from the lost 2017-18 season.
That six-game skid a year ago led to a 2-14 start and 24-58 finish, and this slump followed a 2-1 start that marked Dallas' first winning record since the end of the 2015-16 season. The Mavericks opened 2-13 two seasons ago.
"At this point, we've got to get angry," coach Rick Carlisle said. "We've got to get more together. We've got to have two great practice days. That's where we are."
The Knicks shot just 24 percent from 3-point territory against the worst defending team from long range, but they made up for it inside the arc. New York shot 71 percent (39 of 55) on 2-pointers and was at 55 percent overall for the game.
Lance Thomas scored nine of his 10 points when the Knicks took control in the third and assisted during the surge on Robinson's reverse alley-oop dunk .
"I was high in the air, so why not just go ahead and do something?" asked Robinson, the former Louisiana high school standout whose previous rebounding high was six.
Dorian Finney-Smith had 19 points on 8-of-10 shooting for the Mavericks, but Harrison Barnes was held to 1 of 7 from 3-point range while scoring 14 points. DeAndre Jordan had a season-low four points and matched his lowest rebounding total this season with 10.
TIP-INS
Knicks: Damyean Dotson just missed his second double-double of the season, finishing with 11 points and eight rebounds. ... Others among the seven double-figure scorers were Enes Kanter (13 points) and Mario Hezonja (11).
Mavericks: G Devin Harris was out again with a left hamstring strain. He hasn't played since the opener. ... J.J. Barea matched his season low with two points, attempting just five shots. He equaled Doncic with six assists.
MITCHELL'S MODEL
Robinson's best game so far came against Jordan, the 6-foot-11 center who extended his Dallas record with his ninth straight double-digit rebound game to start a season. Robinson matched Jordan on the boards and was much more of a factor offensively, going 5 of 6 from the field. "I think DeAndre is a guy that Mitchell looks up to, and really respects," Knicks coach David Fizdale said. "Obviously there are a lot of similarities there that we're going to be using DeAndre as a model for Mitchell."
DEFENSE FIRST
Another versatile game from Doncic, who has been Dallas' best player in his first two-plus weeks, prompted questions for Carlisle over whether the rookie should have a more prominent role in the offense. Carlisle was thinking about the sixth game out of nine in which the Mavericks have allowed at least 50 percent shooting. "I'm so much more focused on the defense that the questions about the offense, to me, are insignificant," the coach said. "It's become too commonplace. That's not going to get it, and I know we can do better."
UP NEXT
Both teams play Washington. The Knicks are at the Wizards on Sunday, and the Mavericks get them at home Tuesday after a three-day break.
---
---