National Basketball Association
National Basketball Association
Rockets-Thunder Preview
Updated
Mar. 4, 2020 12:56 p.m. ET

With a chance to move up in the playoff race, the Houston Rockets face a steep climb on the road with their star's status uncertain against the red-hot Oklahoma City Thunder.
Things could get worse depending how a sticky situation plays out involving Dwight Howard.
James Harden will likely do all he can to avoid missing his first game due to injury in two seasons Tuesday night when Houston tries to snap Oklahoma City's four-game winning streak.
Harden, second in the NBA with 28.6 points per game, twisted his ankle Saturday when he stepped on a teammate's foot in the third quarter of a 109-97 loss at Atlanta. He struggled through only about seven minutes of playing time in the fourth and wasn't able to practice Monday.
While the All-Star guard is questionable to face his former team, he hasn't been one to sit often. The only game he's missed over the past two seasons was because of a suspension last March.
Harden has averaged 35.5 points over his last four meetings with Oklahoma City, and the Rockets (35-35) don't have much room for error with 12 games remaining. They have an opportunity to move into a tie for sixth in the Western Conference with a win or fall to eighth with a loss.
"We've got to win some games - it's that simple," interim coach J.B. Bickerstaff said. "Obviously, winning them all is the objective and is the goal. (This) will be a big game."
Bickerstaff said he hasn't been notified of any disciplinary action after Howard was caught using a sticky substance on his hands Saturday. The NBA is reviewing the matter after Atlanta's Paul Millsap complained about the ball while shooting free throws in the first quarter.
''I just think that it's getting overblown, like I'm doing something crazy,'' said Howard, who admits he's used a sticky spray the past five years. ''I've never been a cheater, never been the type of player that has to do something illegal to win. It's upsetting, but I can't control it now.''
The Thunder (48-22) had their own problems during a recent 4-8 stretch, but they've come together to win their last four to solidify their hold on the West's third seed. Kevin Durant led the way with 33 points, 13 rebounds and eight assists in Saturday's 115-111 win at Indiana.
''It feels like we're getting into a good groove,'' the All-Star forward said.
Durant, third in the league with 28.0 points per game, has been doing it all by averaging 29.5 points, 10.0 rebounds and 6.6 assists over his past 13. He's certainly played well against Houston, averaging 32.1 points while hitting 23 for 47 from 3-point range in his last seven meetings.
Russell Westbrook had his second straight triple-double Saturday with 14 points, 14 assists and 11 boards despite missing 13 of 17 shots. His 14 triple-doubles are the most in one season since Magic Johnson had 17 in 1988-89.
The star guard had 26, 14 and 10 against the Rockets on Jan. 29 when Durant scored 33 in a 116-108 home win that snapped a five-game slide in the series.
Oklahoma City has averaged 121.0 points on 52.6 percent shooting during its run. That doesn't bode well for Houston, which has allowed 114.0 points per game and a 52.2 field-goal percentage in its last three.
Michael Beasley has provided a spark for the Rockets, averaging 17.8 points on 57.5 percent shooting in his last six games. He finished with 30 points and nine rebounds against Atlanta.
---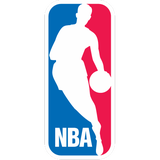 Get more from National Basketball Association
Follow your favorites to get information about games, news and more
---