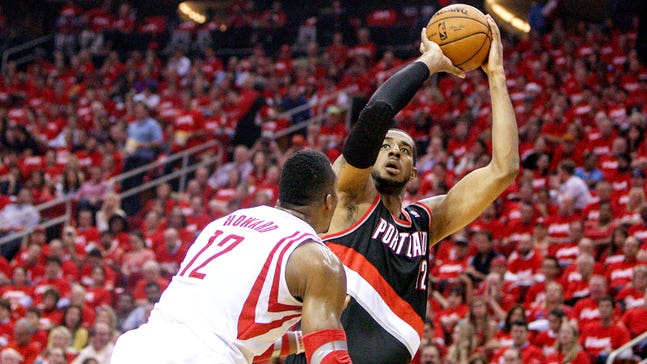 Rockets build from within after Aldridge spurns them for San Antonio
Published
Jul. 5, 2015 3:20 p.m. ET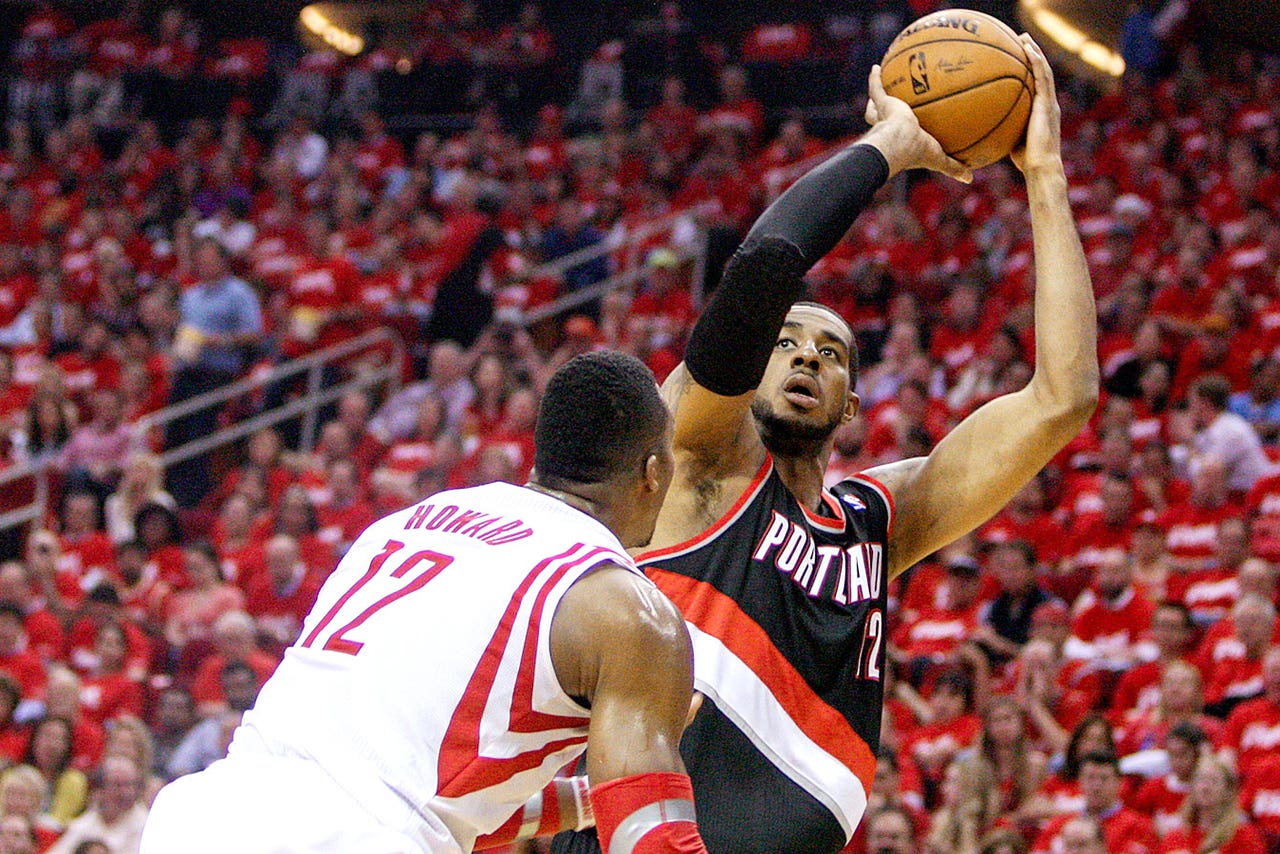 The Houston Rockets will not add a third star to their team next year. This much is certain after LaMarcus Aldridge agreed to sign a four-year contract with the San Antonio Spurs on July 4th. So what does this mean for the Rockets? 
Here's the Houston Chronicle's Jonathan Feigen with more on general manager Daryl Morey's strategy now that every star is off the board:
"The Rockets, meanwhile, refocused. They had come to terms on Friday with starting point guard Pat Beverley and sixth man Corey Brewer. On Saturday, they got the news on Aldridge, and according to a person with knowledge of their plans, they moved their offseason strategy to matching any offer sheet forward KJ McDaniels signs while working and waiting to find the right trade opportunity. That would keep them holding on to their mid-level exception rather than to respond with a spending spree with mid-level exception money. Even without touching the mid-level exception, they could still bring back Jason Terry at any price because they have full Bird rights with him and Josh Smith to a non-Bird tender contract, if he would take a contract that would start at roughly $2.5 million the first season."
The theme is clear: Bring back last year's team. After a run to the Western Conference finals that occurred despite several injuries to key guys in their rotation, the Rockets are more than happy to value continuity and rally back with the same troops. 
They'll be better next year so long as everyone stays healthy and youngsters like Terrence Jones and Donatas Motiejunas continue to evolve. The addition of two serviceable draft picks should help, too. 
(h/t: Houston Chronicle)
Photo Credit: Troy Taormina/USA TODAY Sports
---
---