National Basketball Association
National Basketball Association
Rockets 121, Warriors 112
Published
Dec. 21, 2010 6:52 a.m. ET

Shane Battier called his teammates together before this road trip for what he considered a necessary pep talk.
Whether it helped or not, something is suddenly clicking for the Houston Rockets - even with Yao Ming out for the rest of the season with a stress fracture in his left ankle.
Kevin Martin made a tying basket and a go-ahead 3-pointer in crunch time on the way to 30 points, and the Rockets won for the fifth time in six games, beating the short-handed Golden State Warriors 121-112 on Monday night.
''I just told them we're a better team than that and there's no reason we can't come out here and be greedy, and not win one or two, let's try to sweep this road trip,'' Battier said. ''We've been playing better as of late so it's easier to come out here with a little bit of confidence and win these games.''
Luis Scola had 20 points with a key late jump hook, nine rebounds and six assists. Chuck Hayes added 12 points and 10 rebounds for the Rockets, who have won eight of 11 this month.
Monta Ellis scored 44 points - nine straight during a key fourth-quarter stretch - for his third 40-point game of the season. He added seven assists, but the Warriors lost for the 14th time in 16 games and for the sixth time in seven at Oracle Arena after beginning 5-0 on their home floor.
Kyle Lowry made two free throws with 1:54 to play after Golden State's Vladimir Radmanovic threw him down and was whistled for a flagrant foul. Lowry finished with 13 points and eight assists, and Battier scored 14 points as all five starters reached double figures.
Houston pulled off back-to-back road wins in consecutive nights after beginning the season 3-11 away from home. The Rockets, who won Sunday night at Sacramento, will try for a sweep on this California swing Wednesday against the Los Angeles Clippers.
''I don't know what our road record is but I know it's not good, so these two wins and with a chance to go in to L.A. and try to get a sweep would be huge for us,'' Lowry said. ''Shane, before we left on this road trip, he made sure that our emphasis was on what we could do on this trip.''
David Lee added 19 points and Golden State got a big boost from rookie Ekpe Udoh off the bench. Udoh, playing just his fourth game after missing five months following surgery on his injured left wrist, made a one-handed putback dunk with 9:34 to play, then had a key block on the other end moments later. He had five points, seven rebounds and four assists in 25 minutes.
After Udoh's dunk, Ellis hit a tying 3-pointer and a pull-up jumper the next time down to put the Warriors up 89-87 with 8:31 left. Houston called timeout, then Ellis had a steal and fast-break dunk.
The Rockets came up with the big plays the rest of the way to win for the 11th time in the last 12 meetings. They avenged a 132-128 defeat in Oakland on Oct. 27 in Golden State's season opener, when Ellis matched a career high with 46 points.
He was nearly as good Monday night despite missing much of his regular supporting cast. Ellis, who has scored 104 points over his last three games, shot 15 of 20 and converted 11 of 14 free throws.
The Rockets, sixth in the league in scoring coming into the game with a 105.2 average, hit 11-of-24 3-pointers a night after knocking down 11 of 25 from long range in a 102-93 win at Sacramento. Houston also held a 50-38 rebounding advantage in that one, then outboarded the Warriors 45-35.
''A terrific win,'' coach Rick Adelman said. ''They really came at us in the fourth quarter and it looked like they had everything going. Our guys got some stops in the last six minutes and executed well and made plays.''
Aaron Brooks came off the bench for the second straight game for Houston after missing 21 games with a stress fracture in his left ankle. After getting nine points with one assist in 15 minutes against the Kings on Sunday, he scored five points with two assists in 18 minutes.
Golden State guard Stephen Curry missed his fifth straight game with a sprained right ankle but could return Tuesday at Sacramento, though coach Keith Smart would rather see him practice and do some live cutting on the tender foot first. So, that would mean Saturday night against Portland is more realistic.
Center Andris Biedrins, nursing a sprained left ankle, and Dan Gadzuric, who has a strained left groin, also missed Monday's game.
''We've got to get a full team. We've got to get a roster to finish games,'' Smart said. ''I don't look at the situation we're in right now. I know where we are. I look at where we're trying to go.''
Houston jumped out to a 13-6 lead, making five of its first six shots and initial three from 3-point range.
Notes: Ellis scored 40 or more points for the seventh time in his career. He had three such outings all of last season. ... The Rockets won consecutive road games for the first time since Nov. 12 and 14, when they won at Indiana and New York. ... After starting 3 for 3 on 3-pointers, the Rockets made just one of their next nine the rest of the first half.
---
---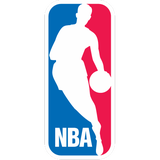 Get more from National Basketball Association
Follow your favorites to get information about games, news and more
---