National Basketball Association
National Basketball Association
Road Killed: Wizards end road skid
Published
Feb. 14, 2011 3:36 a.m. ET

John Wall raised his arms triumphantly and checked the scoreboard one last time to make sure it showed all zeros.
At last, the rookie knew how it felt to win an NBA road game.
''Like Christmas,'' Wall said.
Nick Young scored 31 points, Wall added 19 with 14 assists and the Washington Wizards snapped a 25-game road winless streak to start the season with a 115-100 win Sunday night over the Cleveland Cavaliers, who one game after ending their own historic losing streak fell back on bad habits.
Inspired by a speech over Sunday morning breakfast from coach Flip Saunders, the Wizards built a 25-point lead in the third quarter, held on as Cleveland clawed back within 11 in the fourth and got their first victory away from home since April 9 at Boston.
Washington's road skid stopped four losses shy of matching the league record to begin a season, 29 in a row by the 1992-93 Dallas Mavericks.
''We closed it out,'' Saunders said. ''We played very well from beginning to end.''
That wasn't the case on Saturday, when the Wizards were humiliated at home by the San Antonio Spurs. The NBA's best team opened a 41-point lead and had a laugh at the Wizards' expense. Saunders called the performance ''disappointing'' and ''embarrassing.''
On Sunday, he tried to motivate his players with an inspirational speech he wasn't so sure would work.
''Coach got on us,'' forward Andray Blatche said. ''It was like a clip from ''Any Given Sunday,'' and we rallied up from that. We finally got that road win.''
This was the place to do it.
At 9-46, the Cavs have the league's worst record and just ended a 26-game slide - tied for the longest in pro sports history. Cleveland couldn't afford to come in overconfident, but that's exactly what happened.
''I'm still trying to figure them out because to me that was ridiculous,'' frustrated Cavs coach Byron Scott said of his sorry squad, which has lost 37 of 39. ''I hope they don't have any excuses. Just tell the truth. There has to be a sense of urgency every single night.''
Antawn Jamison, facing his former team, scored 21 and J.J. Hickson added 16 and 13 rebounds for the Cavs, who stopped their epic losing streak Friday night against the Los Angeles Clippers but failed to post back-to-back wins for just the second time this season.
It was the Wizards' turn to do some streak busting.
''After a loss like that last night, we all felt bad,'' said Young, who finished 14 of 21 - most of them on long jumpers. ''Coach got on us and said some inspiring things. We all got punked. Tonight we played from the beginning to the end.''
Saunders wasn't sure which Wizards team would show up.
''I really didn't know,'' Saunders said. ''Our guys were extremely quiet. I thought we were going to play really good or we were going to play really bad.''
The Wizards came out focused on getting their first win outside D.C.'s city limits. They started 9 of 11 from the field and opened a 17-point lead in the first quarter on Young's second straight three-point play. Young finished the quarter with 16 points.
''Nick made some unbelievable shots,'' Saunders said. ''I'm sure they were shaking their heads because I was shaking mine. When he gets on a roll, he's a better shooter with somebody in his face than he is when he's open.''
Washington pushed its lead to 22 in the first half by outrunning and outhustling the flat-footed Cavs, whose gloomy season drags on. Scott wasn't happy and gave his club an earful during a timeout. Afterward, he was at a loss to explain his team's lethargy.
''It's disappointing,'' he said. ''Playing hard should not be a skill. It's your job. If we don't give ourselves a chance by coming out and playing with a sense of urgency then we have no shot of winning games.''
About the only thing that didn't go Washington's way in the first half was when Wall missed a breakaway, left-handed dunk, a blunder his teammates weren't about to forget.
''They said, 'Welcome to the bloopers Top 10,''' Wall said. ''That was embarrassing. I could tell when I tried dunking it, it was off and then I heard the crowd go crazy.''
But the No. 1 overall pick more than made up for the gaffe with nine first-half assists, and a supersonic end-to-end dash past the shocked Cavaliers for a layup in the final seconds that gave the Wizards a 68-46 halftime lead.
Washington led 95-70 in the third, but the Cavs didn't completely crumble. They got as close as 11, but the Wizards got two easy baskets inside by Blatche and later joked about popping champagne as they packed for their next game in Orlando.
''This was big for us,'' Wall said. ''They (the Spurs) did whatever they wanted to. It was like a college team playing an elementary team. They got whatever shot they wanted. Like coach said, we had no fight. We had to come out and play hard tonight.''
Notes: Cavs G Daniel Gibson sat out the second half with a strained quadriceps muscle he injured in the second quarter. He will be re-evaluated Monday. ... Howard started and scored 16 points in 26 minutes. ... If not for Hickson's block on Baron Davis to end regulation on Friday, the Cavs' epic losing streak would still be going. The Clippers wanted goaltending on the play. So, coach Scott, was the block legal? ''No comment,'' he said, laughing. ''It was really, really close.''
---
---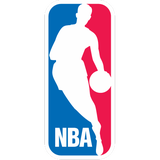 Get more from National Basketball Association
Follow your favorites to get information about games, news and more
---