National Basketball Association
National Basketball Association
Riley spreads thanks for NBA's co-executive award
Published
May. 11, 2011 11:34 p.m. ET

Ever since last summer, Pat Riley has been credited with engineering an offseason haul that brought LeBron James and Chris Bosh to Miami.
A day after being announced as the co-recipient of the league's executive of the year award, Riley said he had a lot of help.
Riley released a statement Wednesday calling it ''a great privilege'' to share the honor with Chicago's Gar Forman, and thanking no shortage of people who played key roles in last summer's whirlwind of moves - including James, Bosh and Dwyane Wade themselves.
''To Dwyane Wade, LeBron James and Chris Bosh, thank you for deciding that this was the place you wanted to play, and to the entire Miami Heat team, (thank you) for making sacrifices to be part of something special,'' Riley said, one of his rare public comments this season. ''I am proud to be president of an organization that has been built to last and is first-class in every sense.''
Riley not only convinced James and Bosh to join Miami and Wade to stay with the Heat - but also got them all to leave more than $50 million over the lifetime of their new contracts on the bargaining table.
''What he did was unprecedented,'' Heat coach Erik Spoelstra said. ''There's nobody you'd rather have as a frontman for a franchise going out on those recruiting trips. I took so many notes during those trips because it was fascinating. If I was a player and I was sitting down in front of Pat, I'd have been asking, 'Can I ink it right now?'''
Riley spent years ensuring Miami would have the financial flexibility to be able to sign three max-contract players like Wade, James and Bosh last summer. He and other Heat executives, including Nick Arison, Andy Elisburg, Alonzo Mourning, Chet Kammerer and Adam Simon, combined on a recruiting plan and started putting it to use at precisely 12:01 a.m. last July 1, when the NBA shopping window opened.
In the end, Miami committed around $400 million in new contracts last summer, all signed off by owner Micky Arison.
''I want to thank Micky Arison, who has committed tremendous resources over the years to building a championship team,'' Riley said. ''I greatly value his trust in me.''
---
---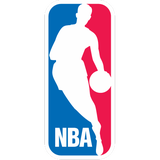 Get more from National Basketball Association
Follow your favorites to get information about games, news and more
---