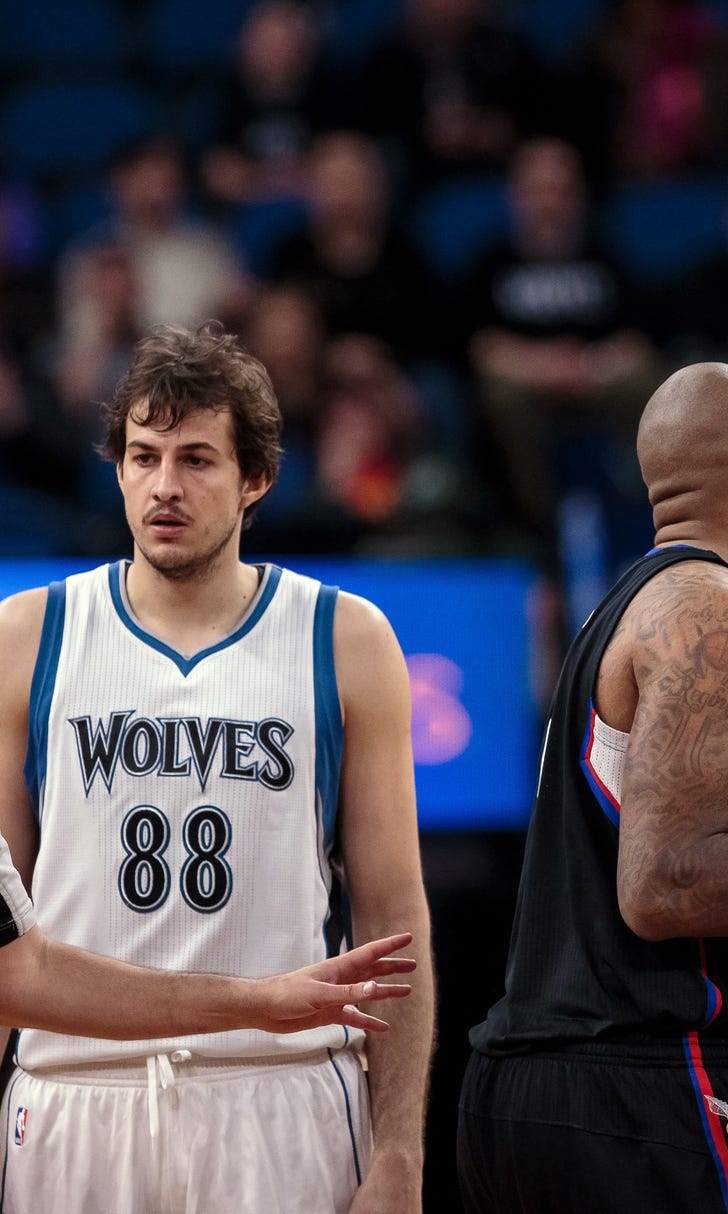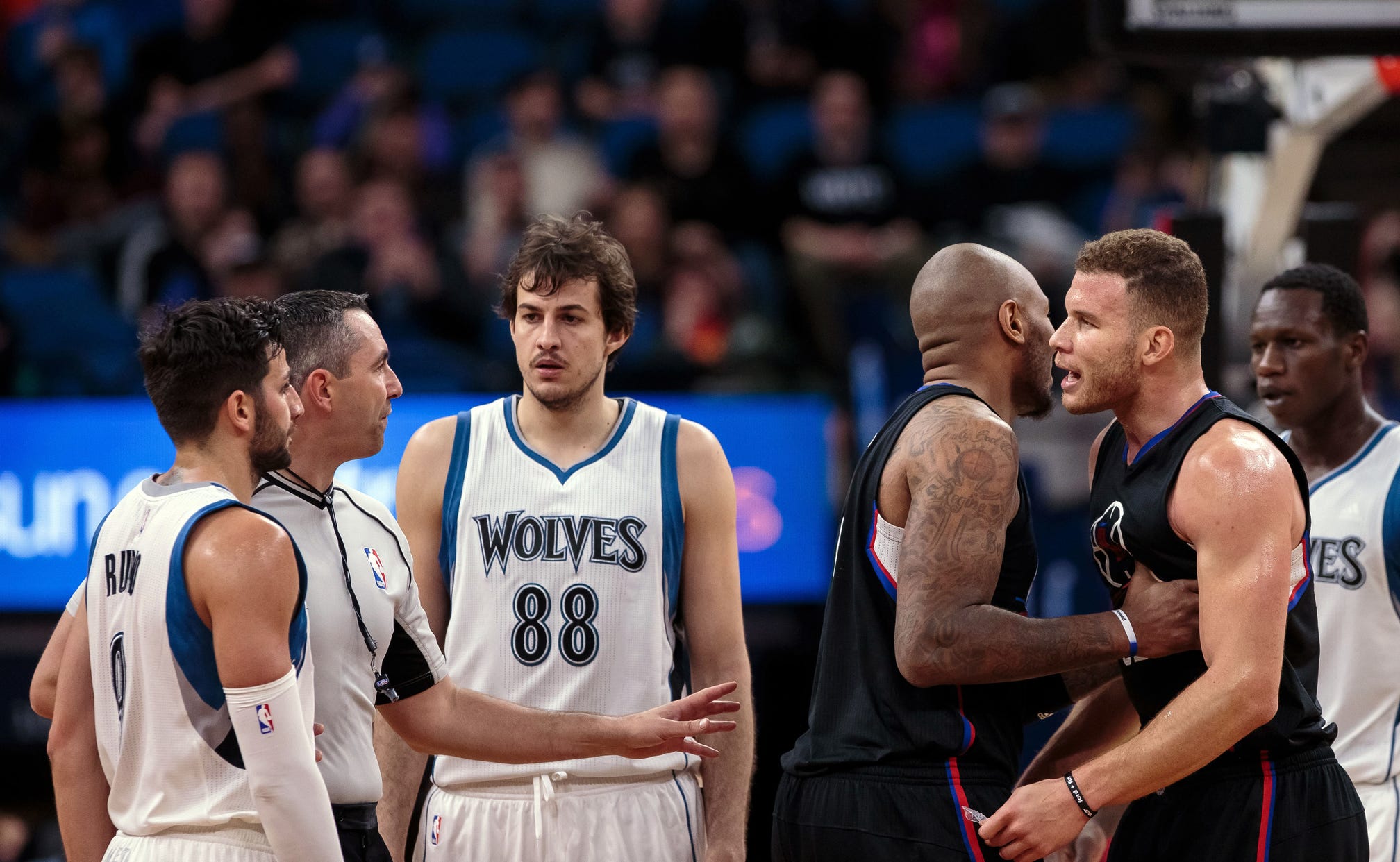 Ricky Rubio Ticked Off
BY Fansided and Brian Sampson/FanSided via Hoops Habit • June 30, 2017
Ricky Rubio's attitude and demeanor have completely changed since the trade deadline. The Minnesota Timberwolves point guard is playing with a new sense of determination and ferocity.
Minnesota Timberwolves point guard Ricky Rubio is ticked off and he wants you to know. He's heard all the trade speculation the past two years and he wants you to know he heard it. He's heard everyone talk about how he can't shoot and he wants you to know he can.
He's heard the whispers about being a bust and he wants you to know he's not.
Rubio is a man on a mission. He's sick and tired of not feeling wanted by the Timberwolves' organization. At the trade deadline, Rubio's name was once again rumored to be heavily involved in trade talks., this time for a broken-down Derrick Rose on an expiring contract.
Here is what Rubio posted on Twitter following the conclusion of the trade deadline:
He also had this to say in an interview with the Associated Press:
As pros, we know what's the deal. But yeah, this time felt a little different
Rubio has been highly criticized throughout his NBA career. He was drafted with the fifth overall pick in 2009. That's ahead of the likes of Stephen Curry, DeMar DeRozan, Jrue Holiday and Jeff Teague, all of whom have made at least one All-Star team.
timberwolves
Wiz of Awes 1 dWashington Wizards Three Takeaways: Playing Behind Catches Up to Wizards In Minnesota
More headlines around FanSided:
1 d - 2016-17 NBA Power Rankings: Heat, Nuggets, Bucks Make Playoff Push In Week 211 d - Timberwolves Wrap: Rubio leads blowout of Wizards2d - Timberwolves' playoff hopes are alive, thanks to Towns and Rubio4d - Golden State Warriors: Comeback falls short against Minnesota5d - Timberwolves vs. Warriors: A difficult test for the defenseMore News at Dunking with Wolves

However, a month later he signed a new six-year deal with his club in Spain. It wasn't until two years later, in 2011, that Rubio actually came over to the states to play for the Timberwolves. In March 2012, he tore his ACL and wouldn't return until December 2013.
The fans have always been enamored with Ricky, it's the front office that he has found more difficult to win over. There was a lot of hype surrounding Rubio coming into the NBA and he has never seemed able to live up to it.
Rubio's shooting never developed like expected. His defense, even with the high amount of steals, always seemed to be criticized. He could never do enough to prove himself worthy of his high draft status.
All that appears to have taken its toll on Rubio. He's playing with a newfound sense of grit and determination.
He's also not taking anything from anybody. He isn't going to back down from you no matter how tough you think you are. Rubio is proving a point to the fans, teammates, opposing players and, most importantly, his head coach.
I'm not going to get into all the stats about how well Rubio has played lately. Besides, I think you can see that with your own eyes.
More from Hoops Habit
I'm here to talk about the toughness Rubio has brought to the Timberwolves. A toughness they have sorely lacked this season. A toughness that is desperately needed to play in the grueling Western Conference. A toughness required in the Tom Thibodeau system.
In the past, the Timberwolves would sleepwalk through select games each season. They would play down to their opponents and not bring the needed intensity every night. That happens, man. Especially in an 82-game season that spans over parts of seven months.
The Timberwolves can no longer afford to fall victim to the sleepwalking nights. If they want to be taken seriously as a Western Conference foe, they must play every game as if it's a must-win, because at this juncture it is.
Rubio is leading by example for his young team. He has taken on the veteran leadership role and is asking–no, demanding–his team to make a playoff push.
Rubio is fed up with trying to please everyone. If he wants to shoot the ball, he will shoot it. If he wants to pass the ball, he will pass it. If he wants to get in your face, be damned sure, he will get in your face.
This is Ricky's world and we are all just living in it.
---
---