National Basketball Association
National Basketball Association
Report: Suns CEO Welts says he's gay
Published
May. 15, 2011 1:00 a.m. ET

Phoenix Suns president and CEO Rick Welts revealed to the public that he is gay in a story posted on The New York Times' website Sunday, saying he wants to break down one of the last significant social barriers in sports.
Welts' declaration is the latest development on a subject has gained attention in the sports world recently, after Lakers star Kobe Bryant's use of a gay slur on the basketball court and NHL player Sean Avery's public support of same-sex marriage.
Welts talked to NBA commissioner David Stern, WNBA president Val Ackerman, Hall of Famer Bill Russell and Suns guard Steve Nash before discussing his sexual orientation with a reporter from the Times, the newspaper said. All of them offered Welts their support.
''This is one of the last industries where the subject is off limits,'' the longtime executive told the paper. ''Nobody's comfortable in engaging in a conversation.''
The Suns did not offer a statement Sunday when contacted by The Associated Press. Messages left with Welts' public relations team were not returned.
Welts is one of the most prominent figures active in sports to openly declare that he is gay, although there has yet to be an active player in the NBA, Major League Baseball or the NFL to make such a statement. Some athletes have done so after their playing careers.
The 58-year-old Welts, who began his career as a ball boy for the Seattle SuperSonics, spent several years with Stern in the league office. He was the architect of the All-Star Weekend and helped raise the NBA's profile before leaving for the Suns' front office.
Welts told Stern about his sexual orientation during a meeting in New York last month. The next day, Bryant responded to a technical foul by calling referee Bennie Adams a ''f-----'' during the third quarter of a game against San Antonio - touching off a firestorm of controversy and underscoring the taboo nature of the subject in sports.
The Lakers star was fined $100,000; Bryant has since offered multiple apologies.
Also last month, Atlanta Braves coach Roger McDowell allegedly made homophobic comments, crude gestures and threatened a fan with a bat before a game in San Francisco. McDowell served a two-week suspension and also apologized for his remarks.
Then there was Avery, the outspoken New York Rangers agitator, who offered his support for same-sex marriage in a video as part of the New Yorkers for Marriage Equality campaign.
Hockey agent Todd Reynolds tweeted that it was ''Very sad to read Sean Avery's misguided support of same-gender 'marriage.' Legal or not, it will always be wrong.'' Damian Goddard, who hosted a show on Rogers Sportsnet in Canada, tweeted his support for Reynolds and was fired.
Among the only people Welts opened up to were his parents and younger, only sibling, Nancy - although Stern said he had a feeling his friend was gay. Stern even telephoned Welts after his longtime partner, Arnie, died from complications of AIDS in 1994.
Now, after all these years, Welts has decided it's time to come out of the shadows.
''What I didn't say at the time was: I think there's a good chance the world will find this unremarkable,'' Stern told the Times, recalling their meeting in which Welts revealed he was gay. ''I don't know if I was confusing my thoughts with my hopes.''
Welts said he told Nash because they hold each other in high professional regard. According to the newspaper, Nash was tipped off about what Welts wanted to discuss and was surprised only because he thought everyone already knew that Welts was gay.
''I think it's a shame, for all the obvious reasons, that this is a leap that he has to take,'' Nash said. ''Anyone who's not ready for this needs to catch up. ... He's doing anyone who's not ready for this a favor.''
---
---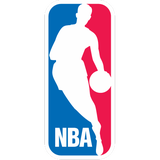 Get more from National Basketball Association
Follow your favorites to get information about games, news and more
---