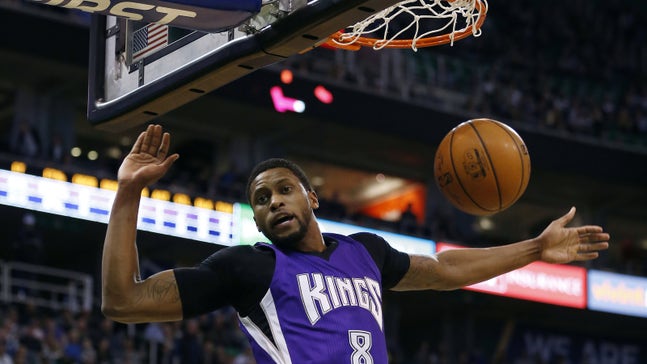 Report: Sacramento Kings willing to trade Rudy Gay
Published
Jan. 29, 2016 11:48 a.m. ET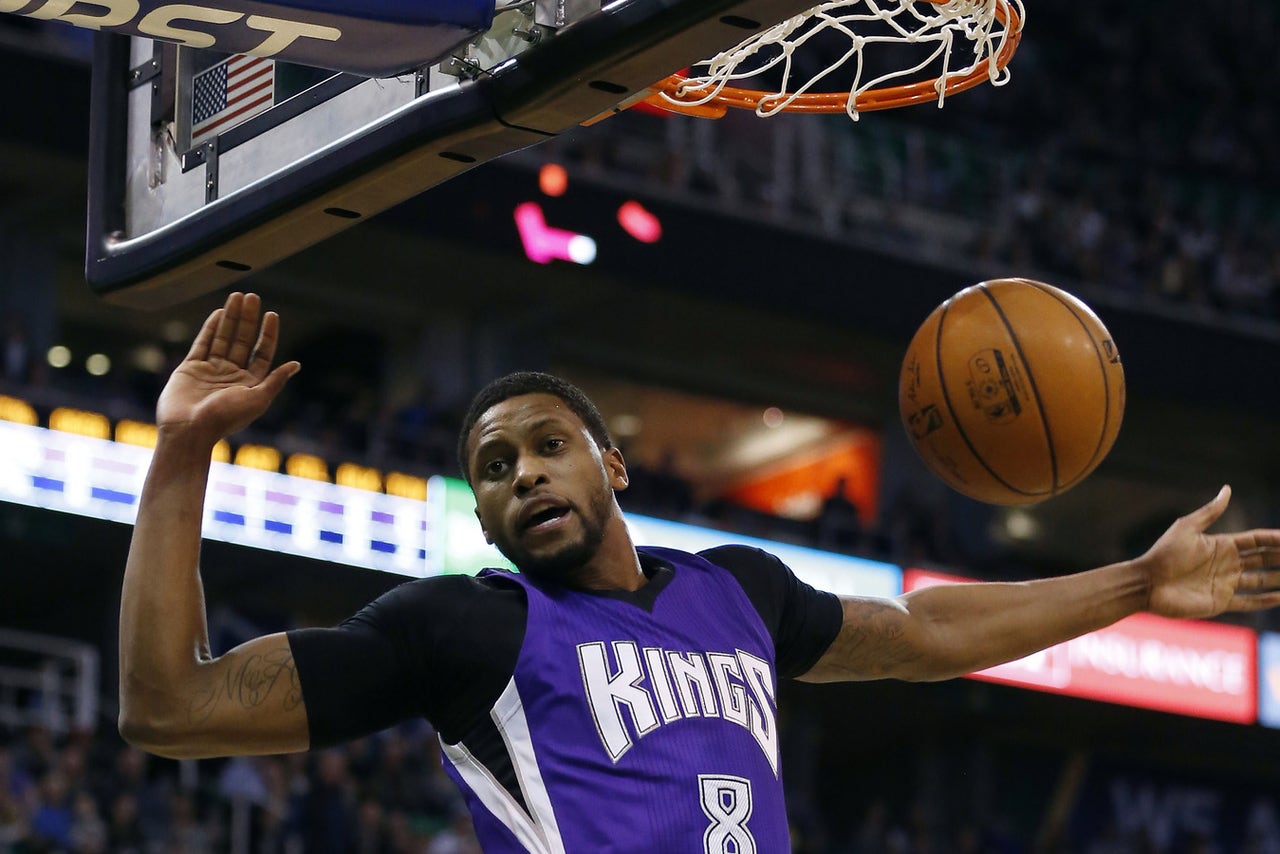 By Jesse Reed
The Sacramento Kings (20-26) are reportedly willing to listen to trade offers for small forward Rudy Gay.
This has been a rumored possibility for a while now, but ESPN's Marc Stein provided some perspective as to what the Kings are looking for out of any potential deal that would send Gay packing:
"Sacramento is said to be seeking a quality young player in return if it parts with Gay. Or a player they like with at least one year left on his contract after this season, which would give the Kings some insulation against trading for someone in February who turns around and leaves town in July."
Gay, 29, is in his 11th season as a pro. He's been with Sacramento since 2013-14 when the Toronto Raptors traded him before the quarter mark of that season.
As he's done throughout his career, Gay has been a terrific second scoring option for the Kings, averaging 21.1 points last season and 18 per game this year.
The Kings, embroiled in a hot battle for the No. 8 seed in the Western Conference with the Portland Trail Blazers and Utah Jazz, are certainly keen on finding a way to upgrade their roster. General manager Vlade Divac knows he has a valuable trade piece in Gay and must try and seize any opportunity to make it happen.
That said, he seems to be taking a very smart approach as it relates to value. The Kings aren't desperate. They are looking to build a long-term contender now that it seems George Karl and DeMarcus Cousins are learning to get along.
Currently a half-game behind the Trail Blazers for the final playoff spot as the All-Star break approaches, Sacramento is clearly in control of its own destiny. Next up for the Kings is a date on the road with the always tough Memphis Grizzlies on Saturday, Jan. 30.
More from Sportsnaut:
---
---