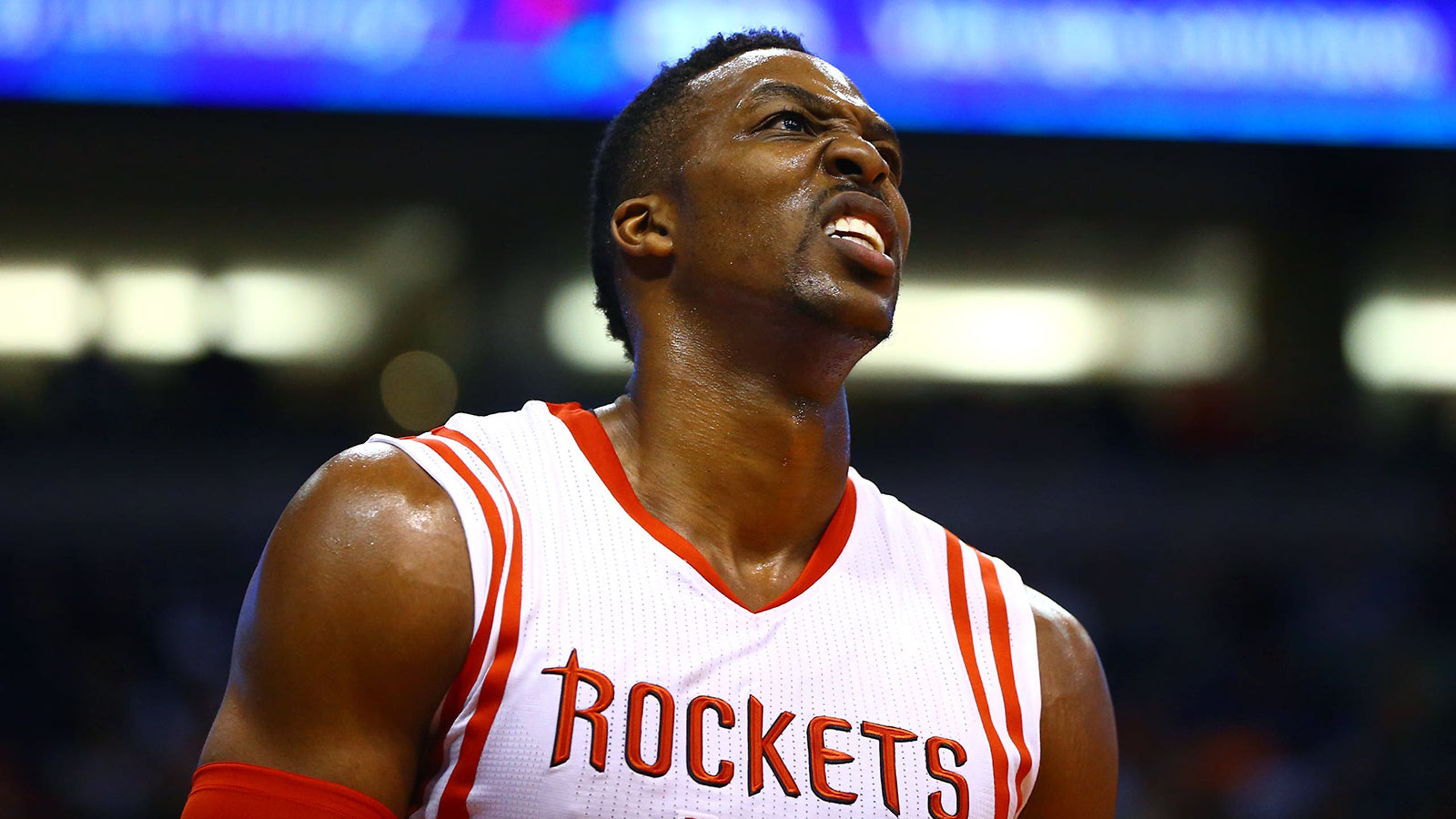 Report: Rockets' Dwight Howard could be out 8 weeks with injury
BY foxsports • February 9, 2015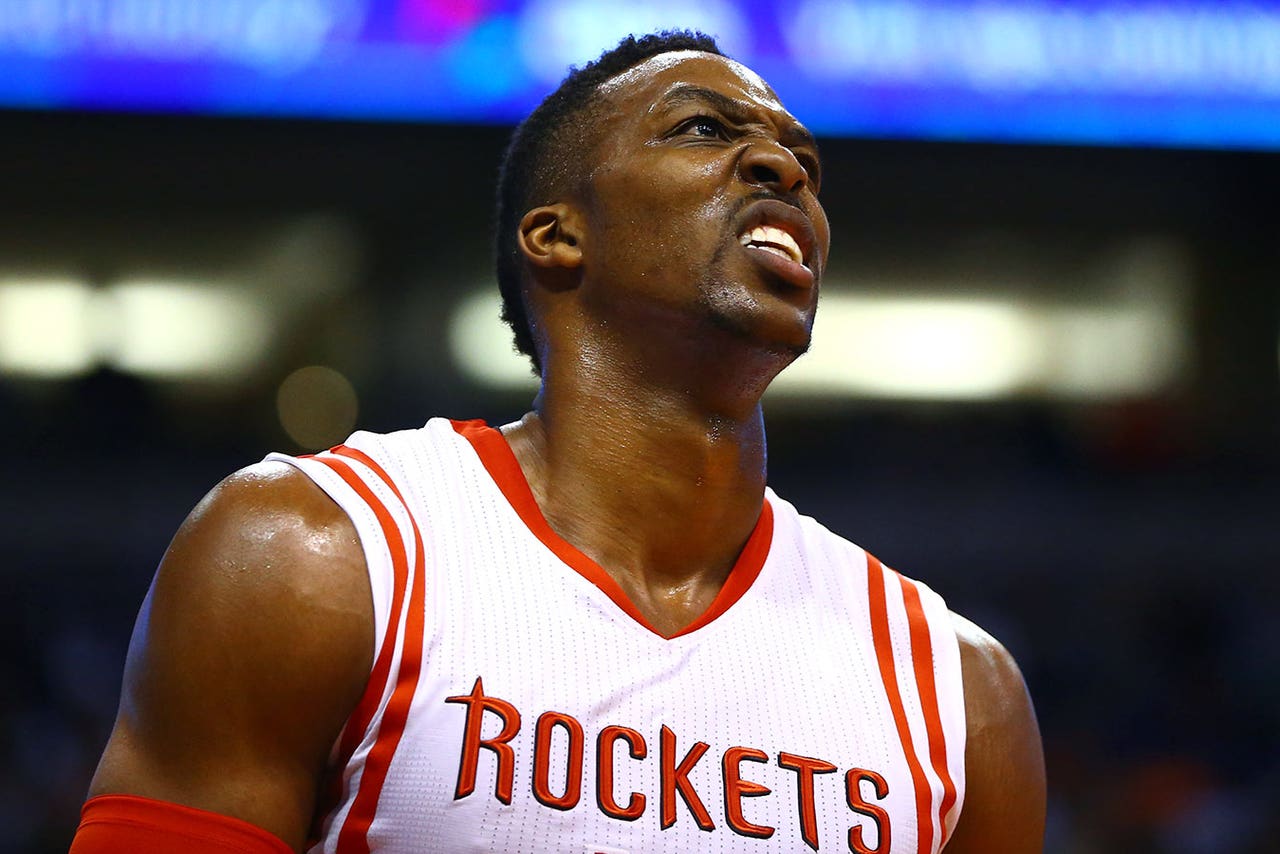 Houston Rockets center Dwight Howard reportedly was given a six- to eight week time frame to rehab. Howard last played on Jan. 23 before being sidelined with edema in his right knee. However, his doctor reportedly said he will be re-evaluated and could possibly return more quickly.
Speaking with the Houston Chronicle, Howard said that he has been doing strengthening exercises and working out on an underwater treadmill since having a bone marrow aspirate injection last week.
He added that he did not worry that the issue could be season-ending despite dealing with pain throughout the season. He did ask his coaches for more rest, though, before an MRI showed the swelling in the bone, the report states.
"I think that's the most important thing, that I am playing pain-free," Howard said to the Chronicle. "There are some things that were tolerable, but for me this season I just wasn't there. And I could feel it every single night.
"I would feel really, really good and then there were the nights where I couldn't perform to the best of my ability but things happen for a reason but I know I will be back and ready to go and I am looking forward to it."
In the meantime, Howard said he is focusing on cheering on his teammates.
"On the bench, I'll be loud, be proud, push my teammates to victory every night," Howard said. "I think I can bring that. I can be the biggest cheerleader."
Howard was averaging 16.3 points per game with 11.0 rebounds prior to being sidelined.
---
---