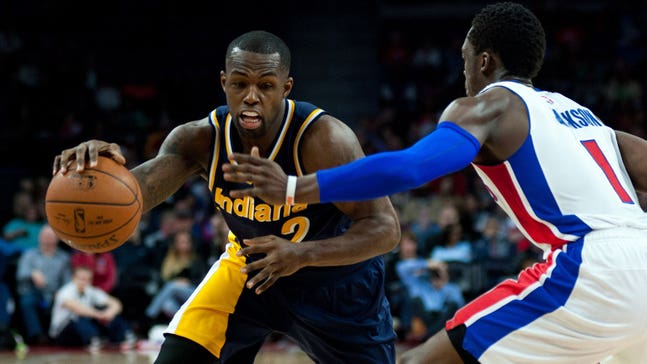 Report: Pacers re-sign Rodney Stuckey to three-year deal
Published
Jul. 6, 2015 12:47 p.m. ET

The Indiana Pacers were going to have competition for the services of backup point guard Rodney Stuckey. But in the end, Stuckey was a man of his word, and he'll be back with the Pacers next season.
Earlier this summer at a Pacers charity mini-golf event, Stuckey told the team's official website that he wanted to be back in Indiana next season. Now, with that said, a lot can change as contract negotiations take place and a player's options are all laid out on the table.
But the Pacers and Stuckey were able to come to an agreement, according to ESPN.com's Brian Windhorst:
"The Indiana Pacers have reached an agreement on a three-year, $21 million deal with free-agent guard Rodney Stuckey, agent Paolo Zamorano told ESPN.com.
The contract will have a player option for the third season."
Stuckey averaged 12.6 points and 3.1 assists in 26.4 minutes per game last season for the Pacers. He played in 71 games and started 36.
(h/t ESPN.com)
Photo Credit: Tim Fuller/Getty Images
---
---