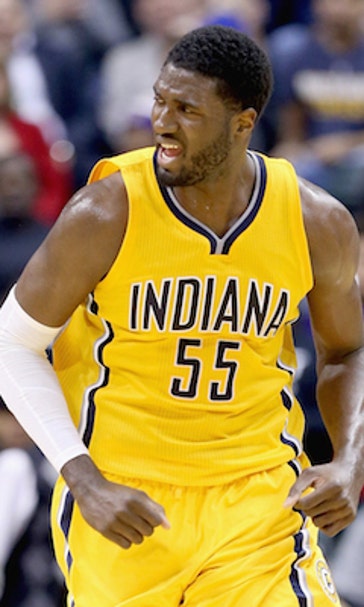 Report: Pacers, Lakers Discussing Roy Hibbert Trade
July 4, 2015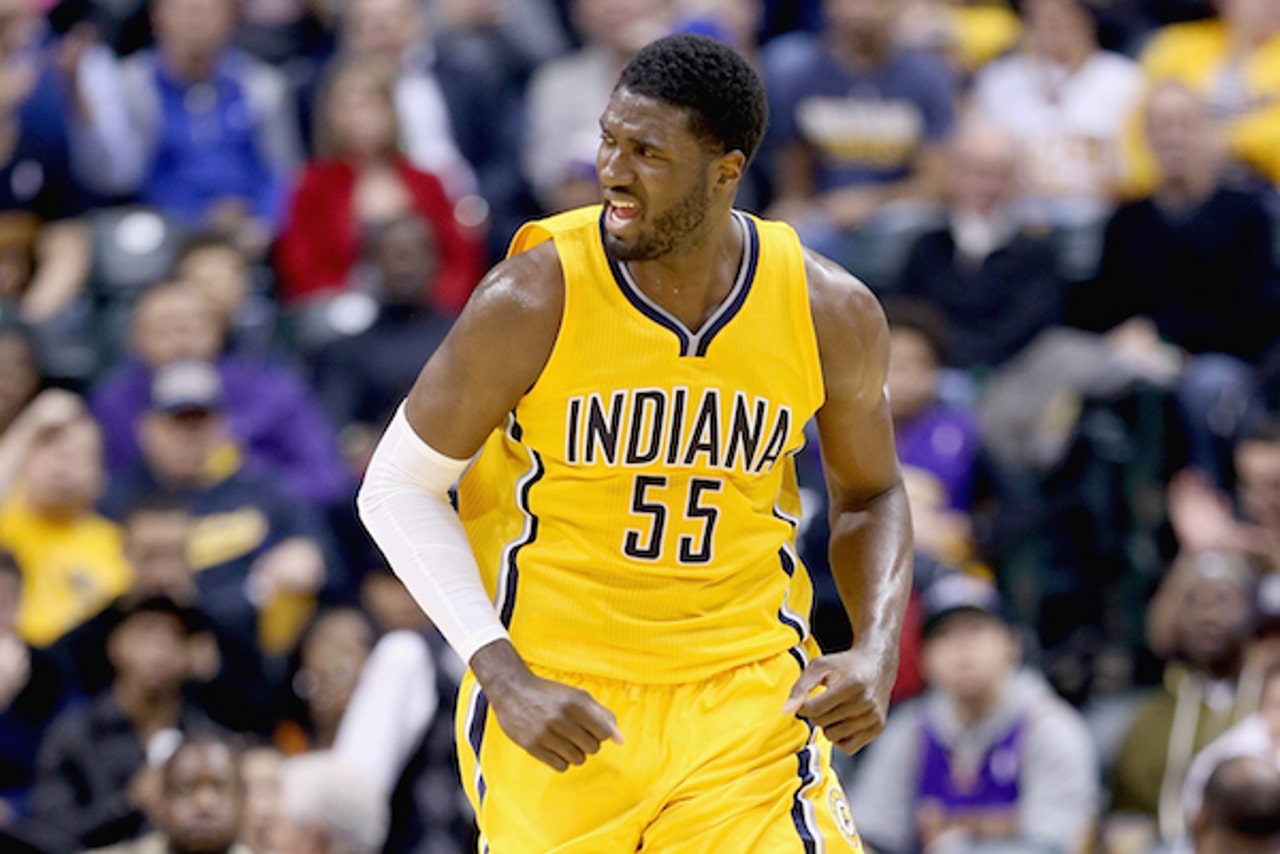 By David Kenyon
The Los Angeles Lakers could've drafted post player Jahlil Okafor with the No. 2 pick in the 2015 draft, but they chose combo-guard D'Angelo Russell instead.
Los Angeles pursued center DeAndre Jordan and power forward LaMarcus Aldridge, but both players elected to sign elsewhere in free agency.
Consequently, it's time for Plan C.
ESPN's Marc Stein reports the Lakers and Indiana Pacers are "actively discussing" a trade involving much-maligned center Roy Hibbert.
According to HoopsHype, Hibbert is due $15.5 million next season. Following the 2014-15 campaign, however, president of basketball operations Larry Bird noted the Pacers want to increase their pace next year.
From the Associated Press via USA Today, Bird said:
"What we'd like to do is score more points and to do that, you've got to run, you've got to play a little smaller. I would like to see Paul [George] play some four [power forward], like to play smaller, get up and down the court a little faster. So there's a lot of work to do this summer, and obviously, it depends on the talent you have."
Hibbert doesn't fit that style of offense. The 7-foot-2 center earned a pair of All-Star nods in 2011-12 and 2013-14, but he's a slow, defensive-minded player.
Los Angeles, on the other hand, could use a rim protector of Hibbert's caliber to pair with Julius Randle, who will essentially make his NBA debut. After logging just 14 minutes, the power forward sustained a season-ending injury during the Lakers' first game last season.
So, Hibbert is a sensible acquisition for Los Angeles. He tallied 10.6 points, 7.1 rebounds and 1.6 blocks per game last year.
More from Sportsnaut:
---
---