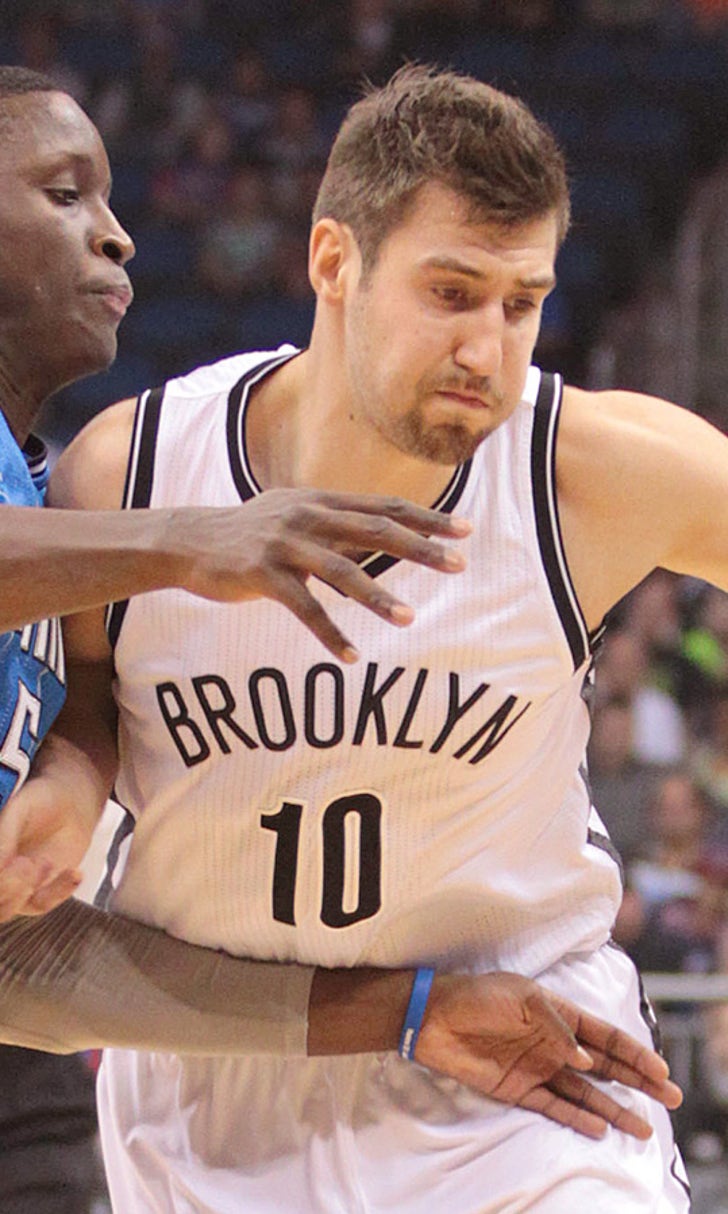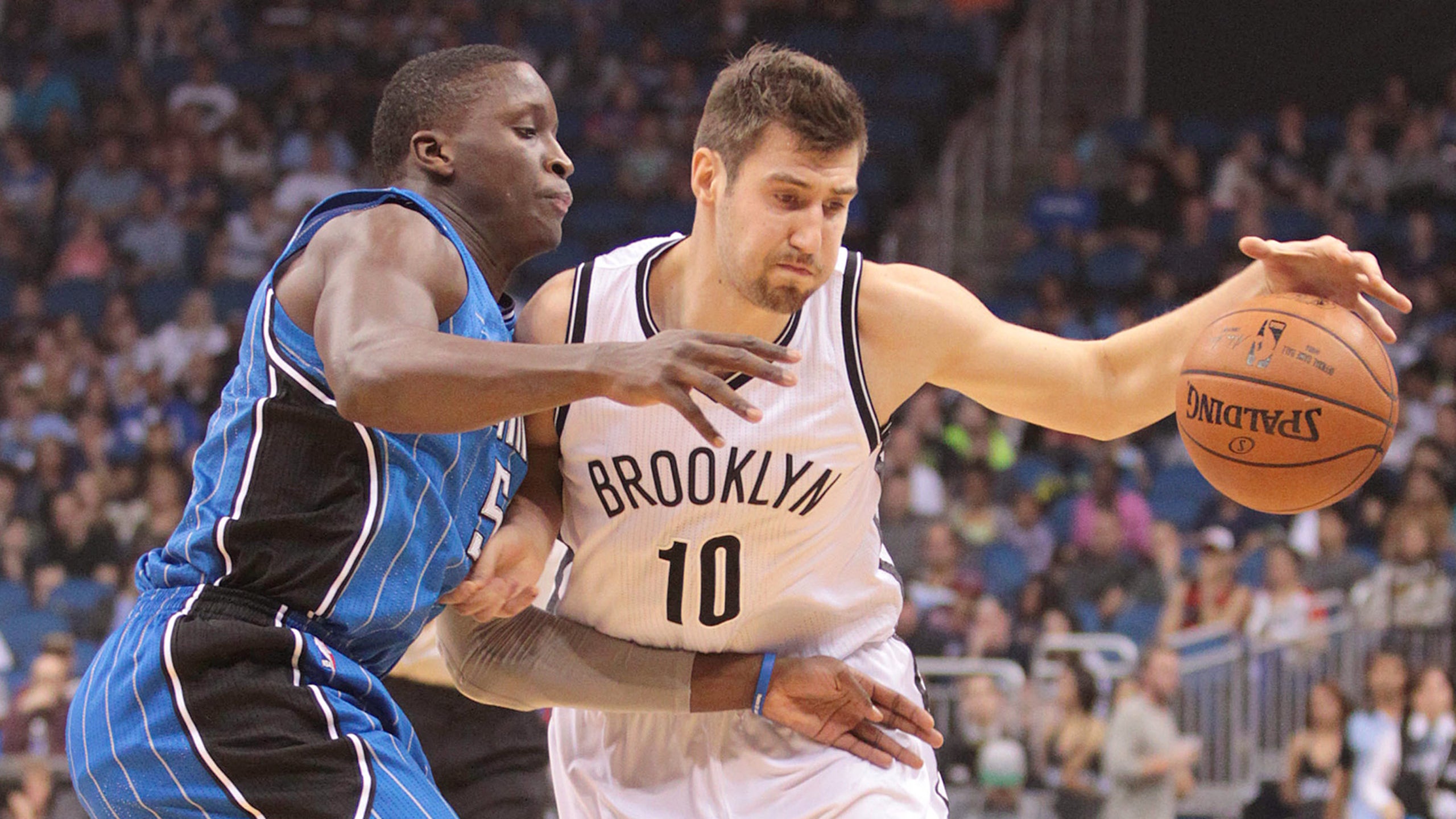 Report: Nets expected to pick up Sergey Karasev's fourth-year option
BY foxsports • October 13, 2015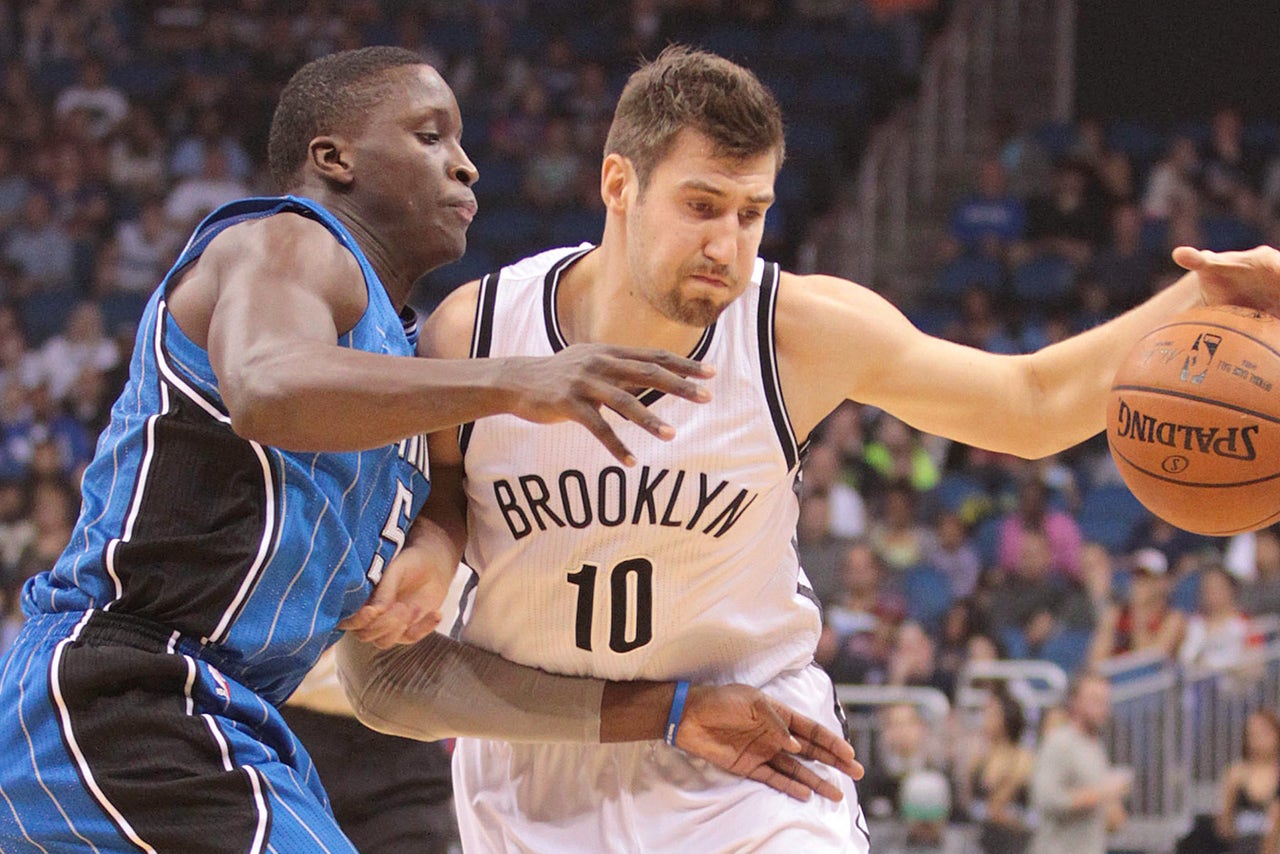 It's tough to know whether or not to pick up a kid's fourth-year option if you haven't seen him play much. Normally, teams have two full years of evidence before they have to exercise or decline the fourth-year option at the start of a player's third NBA season. For the Nets and Sergey Karasev, though, the situation is a little different.
Karasev spent his rookie year with the Cavaliers and didn't play much while he was in Cleveland. The Nets acquired him over the summer of 2014, as he headed into his second season, as part of the deal that brought Jarrett Jack to town. But Karasev went down midway into the year with a serious knee injury that required season-ending surgery. And because of that, the Nets haven't had much of an opportunity to evaluate what they should expect from Karasev in the future. They're in a sticky spot. 
But Tim Bontemps of the New York Post reports there is traction on that fourth-year option:
Karasev averaged 4.6 points, 2.0 rebounds and 1.4 assists during 16.8 minutes a game last year. He's still just 21 and was a first-round pick only two years ago, so there is room and the possibility for improvement. We just haven't seen much of it, yet.
The Nets need all the youth they can get, considering they may not draft with their own pick until the 2019 season (with 2016 and 2018 leaving the Nets completely pick-less). Banking on the young talent they already have seems like the only move.
Karasev got a brief chance to play last season, starting 16 games in December and January, but mostly was out of the rotation until he collided with Pelicans center Alexis Ajinca in the fourth quarter of a blowout loss on March 10. Karasev dislocated his patella and tore his MCL.

That doesn't leave the Nets with a lot to go off later this month in determining whether or not to pick up Karasev's fourth-year player option, though the expectation is the team will do so.
---
---