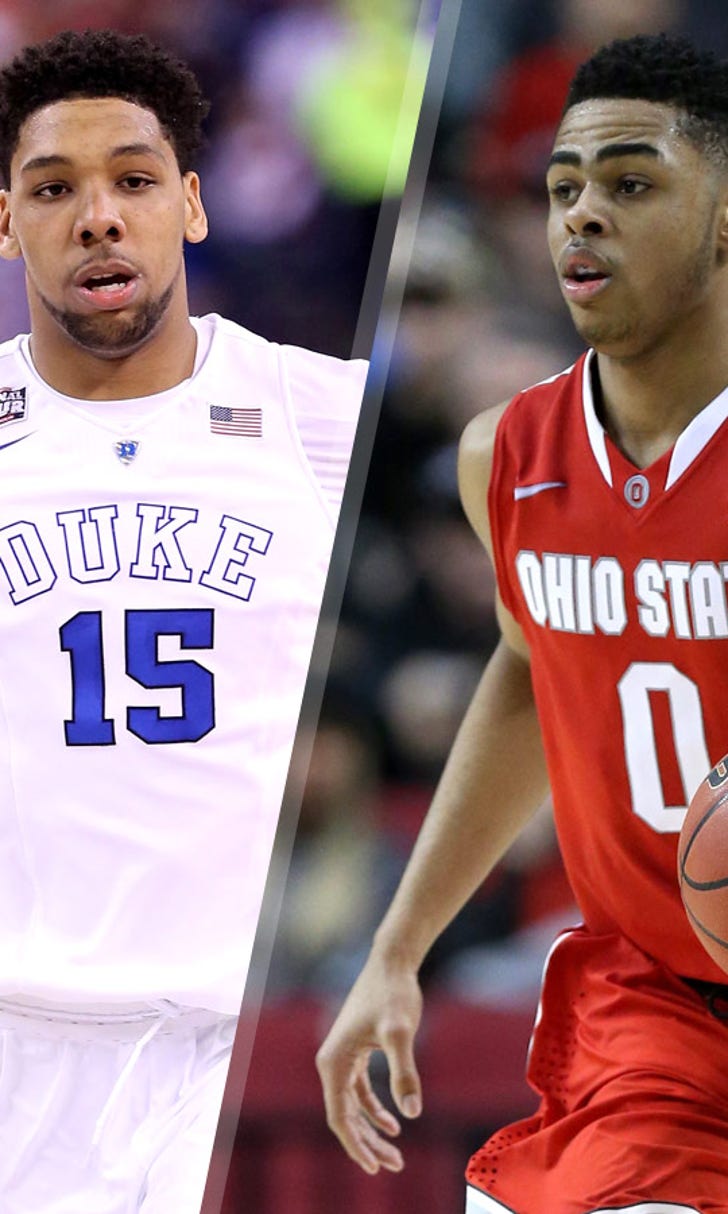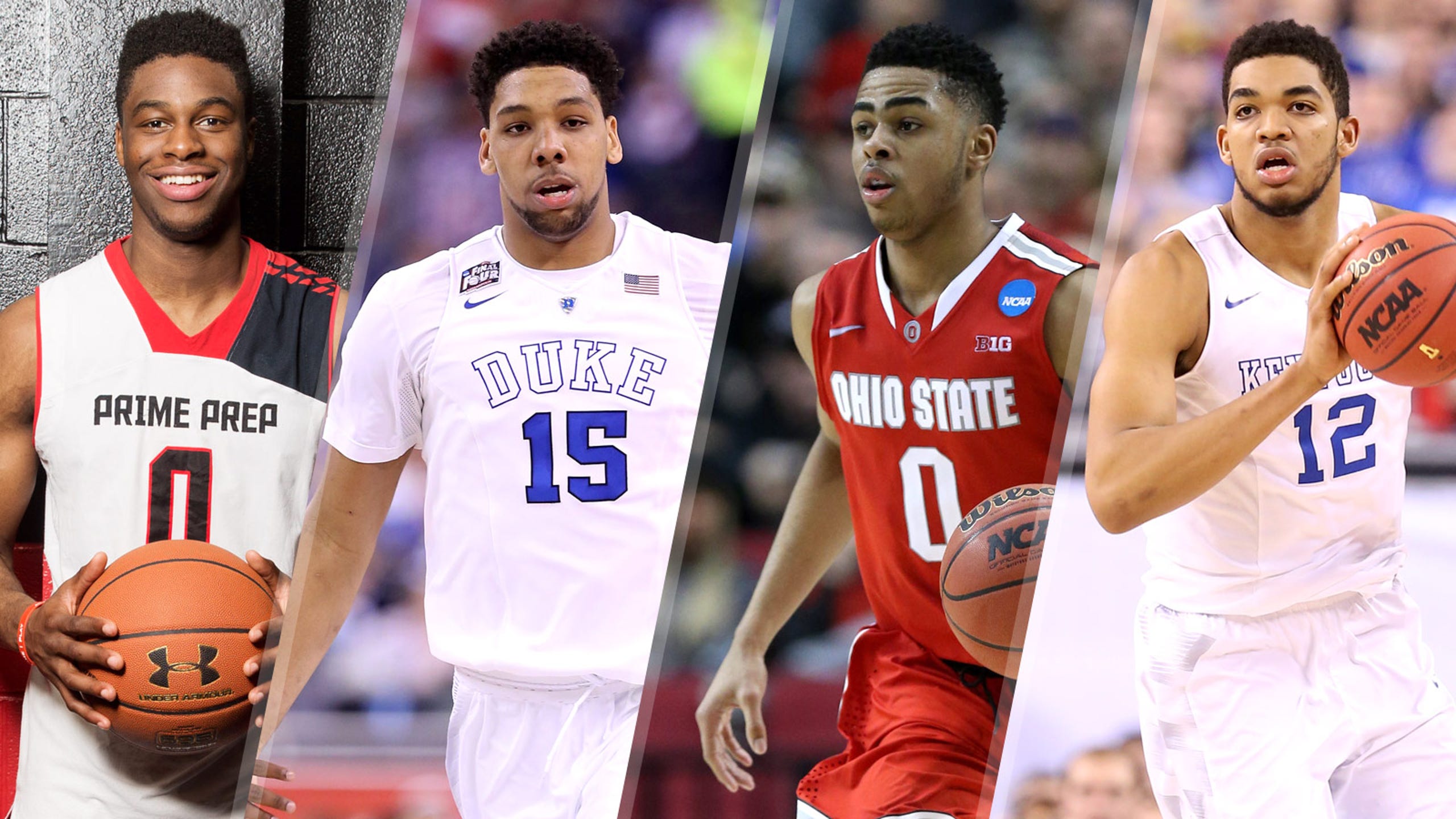 Report: Lakers not blown away by Jahlil Okafor, D'Angelo Russell
BY foxsports • June 16, 2015
It's a beautiful time of year, when the lies flow like wine and everyone has an ulterior motive. Or, as it's more commonly known, it's NBA draft season!
There are reportedly a handful of players in the mix for the Los Angeles Lakers with the No. 2 overall pick, including Jahlil Okafor and D'Angelo Russell, among others. But ESPN Insider Chad Ford reports that according to one Lakers source, the teams wasn't necessarily astounded by the pre-draft workout from either player:
"It sounds as if the team is torn between Russell and Okafor at No. 2, assuming Towns is off the board. Both players have worked out for Los Angeles. A Lakers source described both workouts as 'good, but neither blew us away.'"
Couple that with the recent report that the Lakers could take Latvian big man Kristaps Porzingis, and it seems like there's a lot going on inside L.A. headquarters. But we really don't know what the Lakers are thinking or how many leaks are intentional, released by a "source" with a purpose. Perhaps the Lakers are trying to lure the Sixers into moving up to take Russell. Maybe this is a reverse psychology ploy to convince the Wolves to take Okafor and let Towns slide to the Lakers. Or maybe it's accurate.
During NBA draft season, you take in all of the information and trust none of it completely. It's the closest any of us will come to being an NBA general manager.
(h/t ESPN.com)
Photo Credit: Jennifer Pottheiser/Getty Images; Stephen Dunn/Getty Images; Andy Lyons/Getty Images; Streeter Lecka/Getty Images
---
---