Report: Garnett seems inclined to return to T-wolves next season
April 13, 2015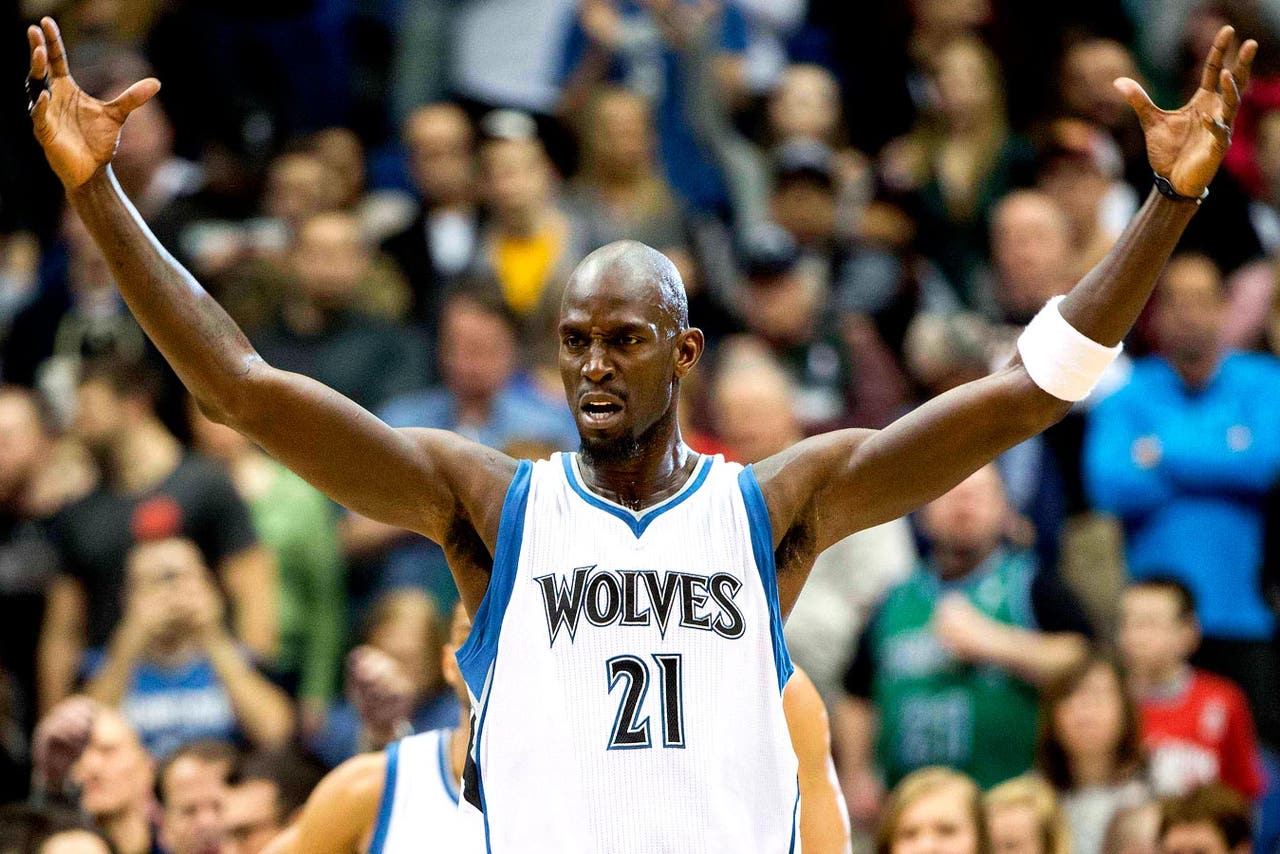 Kevin Garnett has been around forever. So, what's another year?
Garnett, who was drafted all the way back in 1995, has been said to be considering returning for a 21st NBA season. Now, ESPN's Marc Stein has a little more solid proof of that:
This isn't the first time we've heard of Garnett's potential return in 2015-16. After the Timberwolves acquired him from the Nets before February's trade deadline, reports came out everywhere saying this wasn't just a one-year rental for the Timberwolves. Flip Saunders and Co. wanted him back for at least another season.
The following is from an ESPN story written almost two months ago on Feb. 19:
As the deal started to take shape, some envisioned Garnett, 38, coming back for a final two-month swan song before retiring this summer. But the Wolves hope to sign him to a new two-year deal when his contract expires, according to a person with knowledge of the team's thinking. The person requested anonymity because both sides have yet to discuss the parameters of a deal and won't do so until he becomes a free agent July 1.
Wolves players would certainly benefit from K.G.'s presence, perhaps none more so than rookie Andrew Wiggins. A young, up-and-coming superstar can always use a solid, veteran presence to teach him the ways around an NBA lifestyle, and who better than Garnett to do that?
But mentorship isn't the only reason the T-wolves brought in K.G. There's the nostalgia aspect, of course, when the longtime face of the franchise returns home, but let's also acknowledge the role that money played in the move. Sure, Minny is paying the two-decade vet exhorbitantly for the rest of this season (he's on the final year of a $12 million-a-year deal), but it's also making tons of money off memorabilia, shirts, pictures, photos, tickets, everything.
Wolves management has even admitted such (h/t to Aaliyah Kellogg of Sports Illustrated):
But one thing is for sure: KG's return has brought more fans out to games at the Target Center.

"Our attendance in the five games since KG arrived is averaging 18,131. Our attendance in the first 27 games averaged 13,660," says Brad Ruiter, Vice President of Communications for the Minnesota Timberwolves. That represents a 33 percent increase. "We have had three sellouts in our last five home games after having just one the entire 2013-14 season."
Don't pretend like the Timberwolves were unaware this was going to happen. They're making money off Garnett's presence, and when you're losing game after game after game, the least you can do is reel in some extra cash while doing so. If they get at least one more year of K.G., which seems possible, they have to be excited merely about the financial ramifications. 
---
---