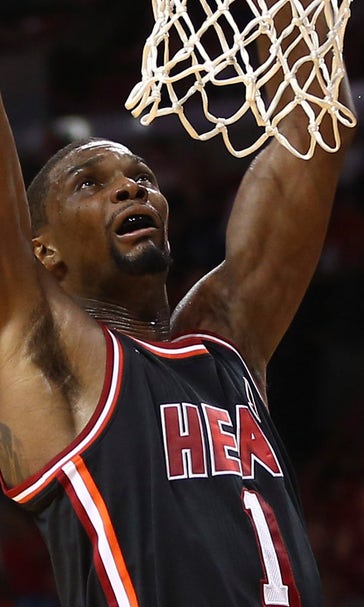 Report: Doctors, Heat encouraging Bosh to sit out rest of season
BY foxsports • February 24, 2016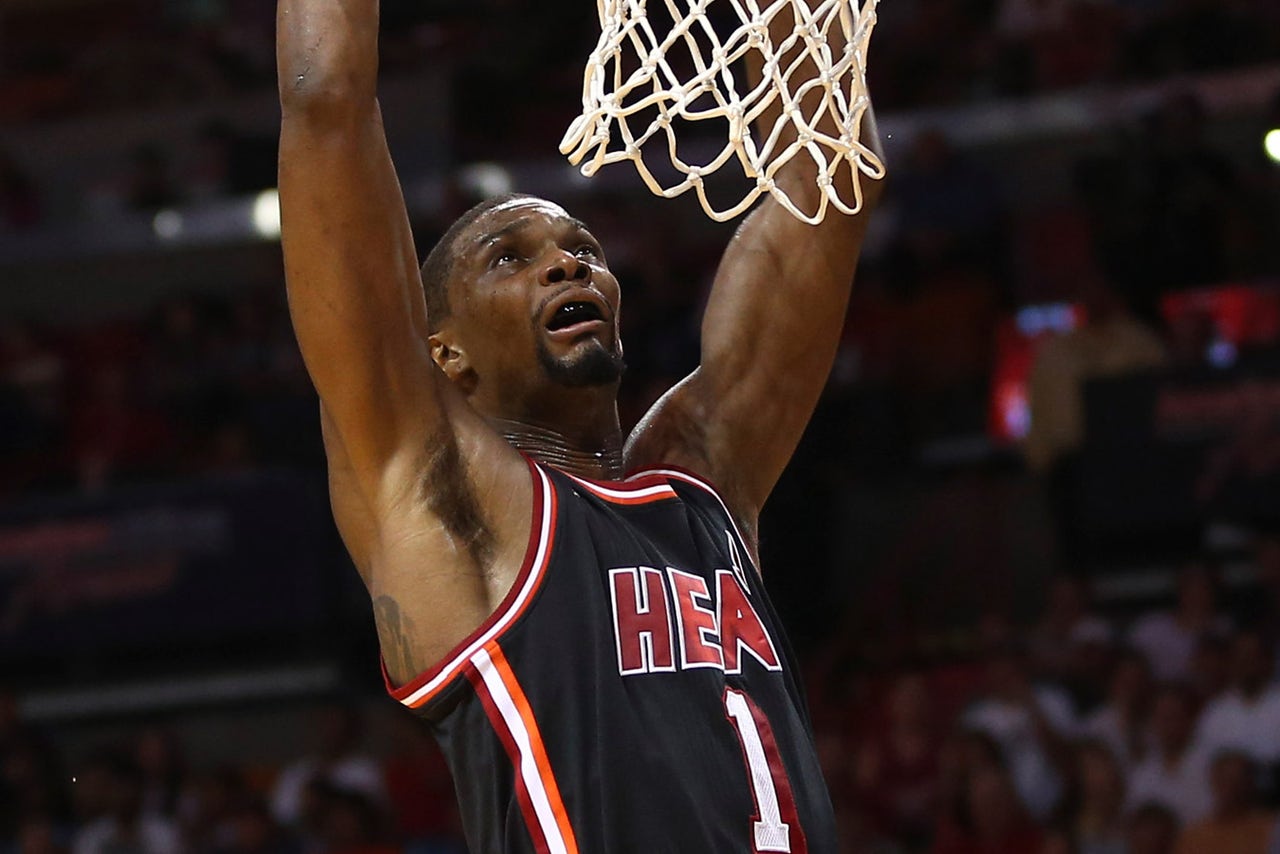 Chris Bosh is one of the best players of his generation, and one of the least-appreciated talents in NBA history. But as he edges into the twilight of his career, the two-time champion finds himself at a medically-induced crossroad. 
Bosh's 2014-15 season was cut short by a blood clot in his lungs, and it appears that very same issue may keep him from playing another game this year, as well (via The Vertical):
Miami Heat All-Star forward Chris Bosh is under increasing pressure from physicians and the organization to sit out the rest of the season because of the potential dangers of a recurring medical condition, league sources told The Vertical...Bosh has a meeting planned with Heat officials, including owner Mickey Arison and president Pat Riley, in the next 24 hours to move closer to a final determination on his status, league sources said.
First and foremost, this is very sad and incredibly scary. Bosh's health is a priority here, and if he can't play another second in order to live a long life, then so be it. His recovery is paramount. 
But a relatively meaningless secondary concern is what Bosh's absence does to the Heat, an organization that mortgaged its future at last year's trade deadline with the hope that Bosh could help lead them back to the NBA Finals. 
This year, Miami is 1.7 points per 100 possessions better than its opponent with Bosh on the floor, and 0.8 points per 100 possessions better when he sits. But he's still the Heat's best player by a wide margin, and he makes life easier for all his teammates on both sides of the ball.
Two summers ago, Pat Riley signed Bosh to a five-year maximum contract, a questionable move considering the 11-time All-Star will turn 32 in March. Even worse, the team traded multiple draft picks for Goran Dragic last February, a deal that only makes sense with Bosh on the court. 
All that stinks, but, again, it's also trivial. Basketball is just basketball. All that matters is Bosh's health, and that he does whatever he needs to live a happy life. 
---
---